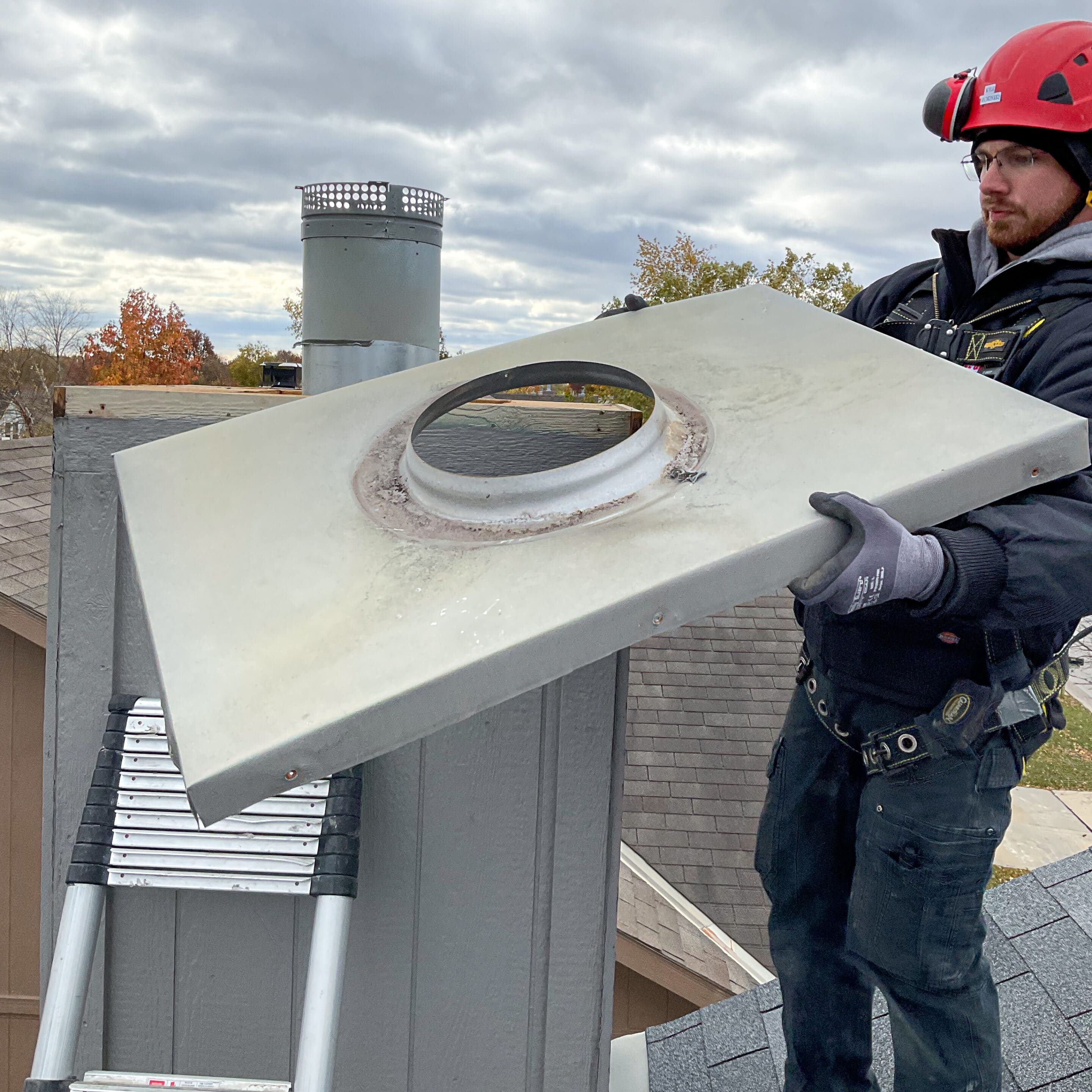 Not all types of chimneys are hand made masonry. Many chimney types have a metal chimney crown called a chimney chase cover. Instead of firebrick and masonry, a factory-built chimney is surrounded by siding and drywall. A CSIA Certified Chimney Sweep will perform a Level 2 Chimney Inspection on your prefab chimney.
Our Certified Sweeps are Kansas City's Prefab Chimney Experts.
Call 913-642-6171 or
Are Prefab Chimneys Safe?
Prefab Chimney Safety is paramount to the families we serve. Full Service Chimney has been the Top Rated Kansas City Chimney Sweep for over 35 Years! During the time we've provided prefab chimney care to the metro, safety has without a doubt been our customers biggest concern.
It is, for this reason, Prefabricated Chimneys, and the Factory Built Fireplaces that serve them have become the top choice for homes wanting a wood-burning fireplace or gas fireplace.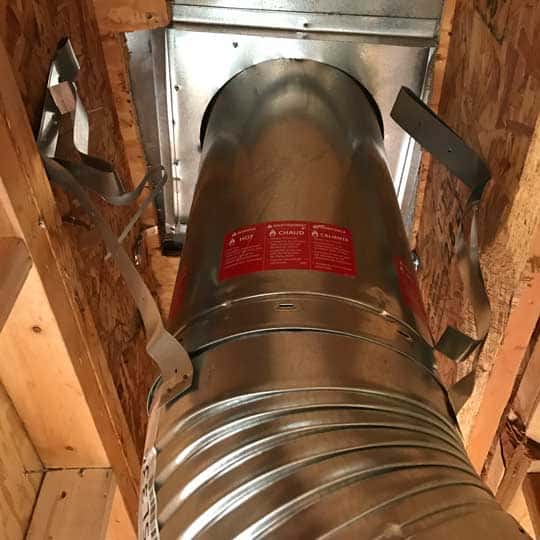 Common Safety Issues We See
Most factory-built chimney systems are UL approved, meaning they have been tested and approved by the chimney manufacturer for residential installation. Unlike masonry chimneys, these prefab fireplace systems are made in a factory where each one conforms to the UL tested design.
Since Prefab Chimneys are carefully designed and mass produced, they are usually very reliable for many years. In fact, we only run into three problems with Prefab Chimneys.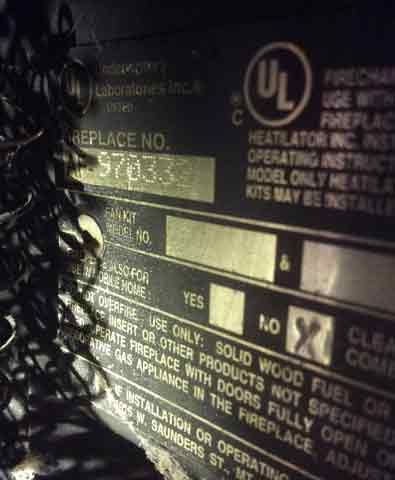 Find out what's wrong with your chimney with the Chimney Detective Tool!
Improper Use
Now and then we come across a homeowner who tried to use a factory-built, wood burning fireplace as a heat-producing appliance. Prefabricated chimneys and fireplaces are designed to burn an occasional small to medium fire for only a few hours, once or twice a week. Imagine the result of large fires around the clock, all winter long. The system receives twenty years of abuse in just four winters!
Lack of Maintenance
Most chimneys, both prefabricated chimneys, and masonry, only get a visit from a chimney sweep once every seven years. (Note: This is NOT Good!) This type of neglect sets a pre-fab chimney up for a dangerous chimney fire caused by the build-up of creosote.
Father Time
Since Factory-Built Chimneys are technically considered "appliances" they have a service life. Ten years is what the industry expects from a Prefabricated Chimney and Fireplace. That 10-year life span assumes the unit was properly installed, properly operated and of course, had a chimney sweep every year.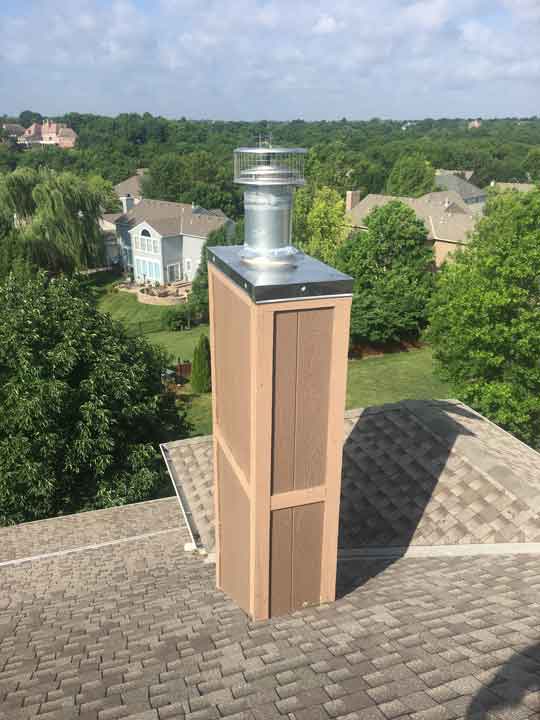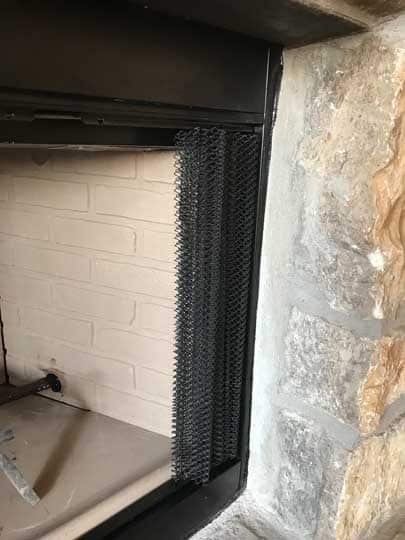 Do Factory-Built Units Need Cleaning?
Yes, all units need to be cleaned regularly. All chimney manufacturers of wood burning fireplaces and prefab chimneys insist in their manual to have the chimney and fireplace swept on a regular basis. This is because creosote deposits, common for wood burning fireplaces, will accumulate in the prefab chimney. If a factory built prefab chimney has a chimney fire, they can become damaged just like the masonry chimney types.
If it has been over a year since you had a chimney inspection or fireplace cleaning (the requirement from NFPA211) have a Full Service Chimney Sweep visit your home.
We provide top-notch service and while it may be a dirty job, we will never leave you with a mess. We are the chimney care professionals and we take every job seriously.
It's your home, your family, don't wait. Call 913-642-6171 or Schedule Now