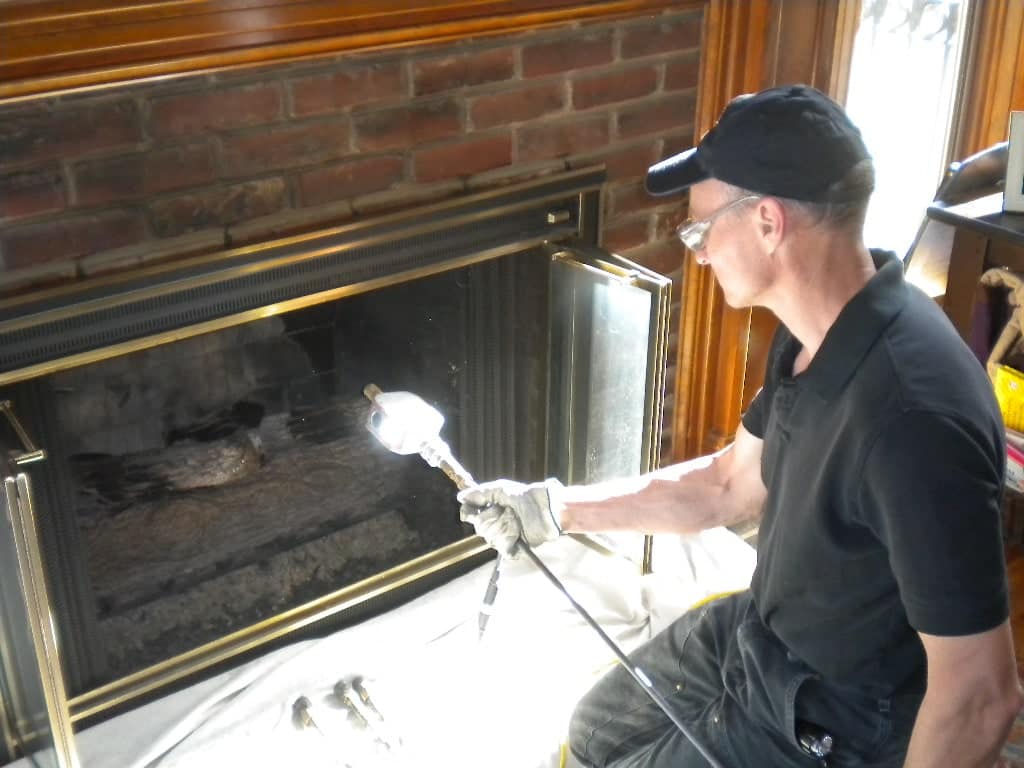 Chimney and fireplace cleaning are annual services offered in combination with our inspections. Regular maintenance of a chimney and fireplace system is essential for safety and optimal performance.
We Serve the Entire Kansas City Area
Call 913-642-6171 or
Full Service is the Local No-Mess Chimney Sweep Near You
As a Chimney Company, who has dedicated 30 years to cleaning the many types of chimneys found in KC, Full Service Chimney masters the craft of clean chimney sweeping, for the best possible experience every time.
Now you may have some basic questions:
Why Does a Chimney Need Cleaned?
Chimneys need a good sweeping because using a fireplace or even allowing it to sit untouched for a year can cause a chimney to get dirty!
A dirty chimney needs swept to remain clean and safe. Whether you use a fireplace for warmth or just as a beautiful hearth in your home, keeping a clean chimney is a necessity.
Do You Need a Chimney Sweep?
Yes, it is recommended that you hire a professional chimney technician to clean and care for your chimney. But the question is why does a chimney need swept?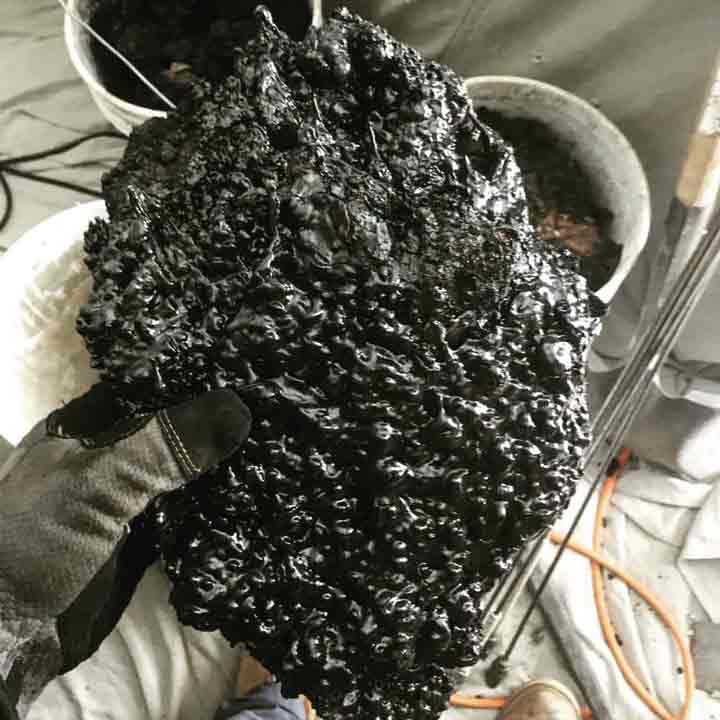 A Big Chunk of Gunk Called Creosote
Creosote happens when you use your fireplace and can be messy. It's also a very real flue fire danger. Your Full Service Chimney Inspector can provide you chimney safety… without the mess. Guaranteed!
How Does a Chimney Get Dirty?
A chimney gets dirty by a build up residue, we often call soot and creosote. Both naturally occur by burning gas and wood. Without a proper cover on a chimney top, animals, tree leaves, twigs, or other natural elements can enter the chimney leaving behind a trail of environmental debris.
Similar to how a table gets dusty whether it's used or not… Over time a chimney gets dirty whether you burn wood in it or maintain the fireplace just for its beauty and aesthetic value that a nice hearth adds to a home.
What Happens If You Don't Clean Your Chimney?
Creosote build-up in the flue is the leading cause of chimney fires that threaten the home. Dirty soot can also fall from the chimney into the home causing a mess on nearby furnishings.
How Often Do You Need a Chimney Sweeping?
More often than not, customers call to schedule an appointment due to the foul odor from the messy soot and creosote.
The Chimney Safety Institute of America (CSIA) recommends that a fireplace be swept if 1/8-inch of build up is present. (Even sooner if you notice smelly glazed creosote!)
All of your furnaces flues, and gas fireplaces need annual chimney service to maintain good performance levels and to reduce the chance of carbon monoxide leaks into the home.
Looking for other Chimney Sweep Services? Try these:
Our Certified Chimney Inspectors Do Not Cut Corners
The key to your trouble-free chimney cleaning experience is proper preparation.
When a Full Service Chimney Inspector visits your home, there is nothing left to chance. In addition to basic operations, we also take time to find out what customers expect from us.
Our Chimney Inspectors are skilled professionals who have taken the time to study the chimney trade and become Certified Professionals who strive to serve the local area homes and families.
Our Chimney Inspectors Listen to Your Concerns
The details provided during the initial consultation are important because it lets us know what to look out for to help detect any underlying conditions while cleaning the fireplace and chimney. It all happens because when our customers express concern, we actually listen.
A short conversation is part of our inspection process. It allows our chimney inspector to understand how the fireplace is operating and determine whether you've experienced any recent issues.
It's surprising how details from this quick and friendly chat can help us catch issues that we may have otherwise missed! It is these extra moments that allow us to identify the true cause your chimney and fireplace troubles and solve them to prevent future problems.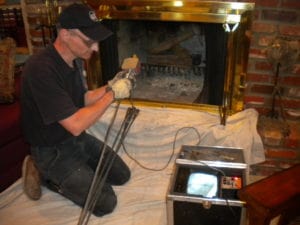 If you're not quite ready or still looking for more information on fireplace and chimney cleaning services we understand. Let us help. We are always looking to help extend the life of your chimney.
Find out how we do that in our post: What to Expect During a Chimney Cleaning
"We must thank you, our customers for providing us the opportunity to keep earning the quality reputation we've built over 30 years as a chimney service company in KC. "
Robert Berry – Owner / Master Chimney Sweep