Your Trusted Repair Specialist Since 1987
Schedule an Appointment Today!
Chimney Liners run into a host of problems but all of which can be avoided. This page serves to explain the how and why of liner systems both old and new designs to help you make the right decisions when considering flue relining projects for your home.
First, check out this video to learn more about relining. Then read on to learn more about common problems with chimney liners and why relining a flue with a steel liner is critical for your home's safety.
1. Unlined Chimneys Can Cause House Fires or Carbon Monoxide Poisoning
Unlined brick chimneys  do not draft well and allow heat loss to the adjacent home. An early chimney design allowed a fire risk that is now considered unsafe as it is absent chimney safety considerations. Unlined fireplace chimneys will draft poorly because, without a chimney flue liner, exhaust and creosote quickly cools, and the smoke cannot develop a strong draft or flow.
Around 1900, flue tiles in chimney construction became available to home builders. However, their use did not become a mainstream standard in Kansas City construction until after WWII. At the time, these flue tiles were state of the art chimney designs and were heralded as a life saver. Since flue liners help "keep fire in its place" fewer homes suffered loss to fire. Another great side effect was reducing carbon monoxide poisoning (from faulty flues allowing toxic fumes into the home).
2. Cracks and Gaps in Clay Liners Lose Effectiveness
Clay Chimney liners are going on 100 years old in the Kansas City Metro, and as such, they have lost much of their effectiveness in keeping lives and property safe. Gaps in the mortar joints and cracks in the flue tiles usually start about 15 years after construction. If the chimney did not benefit from a cap early on, then small cracks will be seen much sooner due to rain erosion.
Stainless steel liners have a greater tolerance to thermal expansion. Which protects the home from issues with old clay tiles. In the past, if a flue fire occurred in the fireplace chimneys clay liner, then it would destroy the tiles and brickwork, allowing the chimney fire to reach through the chimney wall, leading to a home fire.
3. Faulty Liner Allows Fire Exhaust to Cause Damage to Mortar and Brick Work
A chimney's liner not only protect your home, but also protects the mortar and brick work of the structure as well. Exhaust from wood and gas fires are very acidic. The lime in mortar and the clay in bricks reacts with the acid and begins to fall apart. The damage from chimney flue exhaust is so active that our chimney sweeps can look at some gas chimney flues from the outside and tell where the flue liners are just by the visible damage showing through the outer brick chimney. 
Find out what's wrong with your chimney with the Chimney Detective Tool!
Trust Your Local Chimney Liner Experts
Full Service Chimney sweeps have repaired and replaced tens of thousands of Stainless Steel Liners in the Kansas City area.
We can help you too!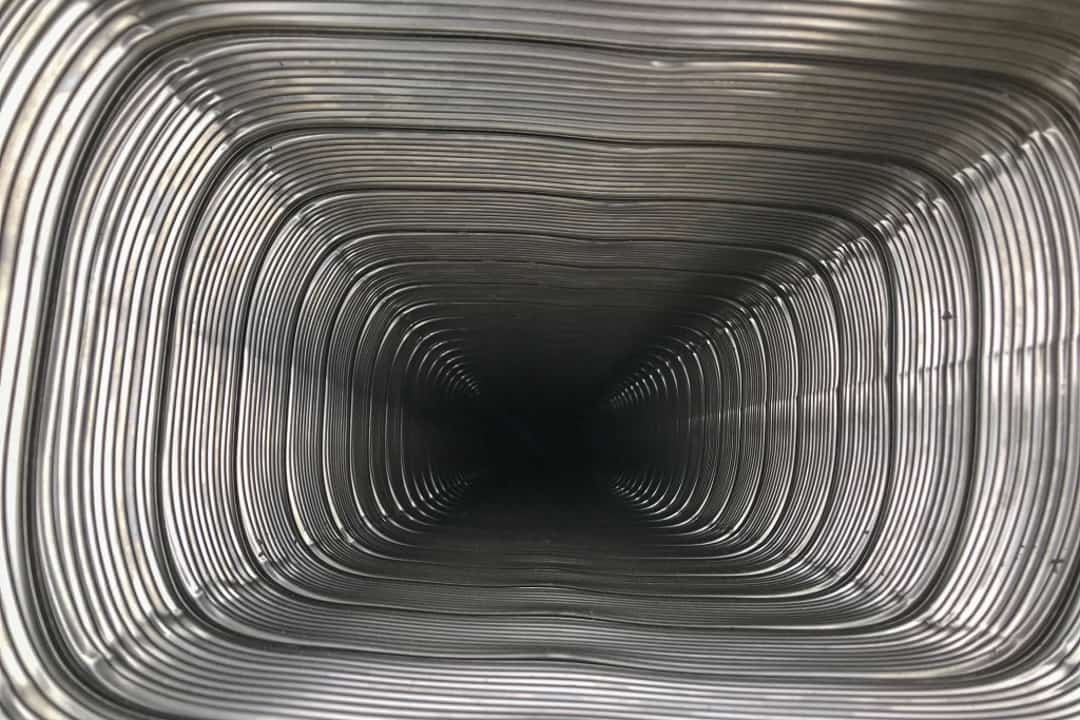 Does Your Chimney Need a Liner?
The National Safety Board conducted a test on unlined chimneys and discovered that the heat from the fire and smoke could ignite the home's combustibles in as little as 3 1/2 hours.
Yes, a functioning chimney flue liner (or as often referred to as a fireplace flue liner) is necessary because keeping the home safe and protecting the chimney are crucial to most homeowners. Trust your Full Service Chimney Inspector to evaluate your chimney or fireplaces liner and suggest flue repair if necessary.
How Much Does it Cost to Have a Chimney Relined?
Chimney Relining typically costs between $3,500.00 – $5,500 but could vary (higher or lower) depending on each home chimney and fireplace system's unique circumstances. A lifetime warranty often covers stainless steel liners.
The price to have a chimney relined is determined by various factors:
The diameter and length of the chimney liner kit
Whether the liner serves a wood/gas fireplace or a furnace flue
If the original fireplace liner needs to be removed to allow room for a steel liner with insulation
Necessary scaffolding
Demolition may be needed to accomplish the repairs safely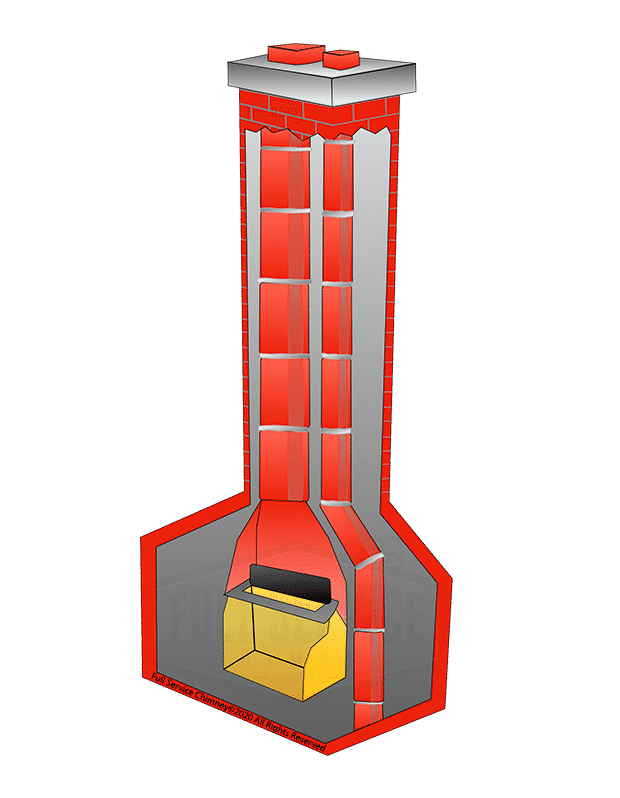 Solutions that Last
A long-lasting repair for older masonry chimneys is a complete Stainless Steel Chimney Liner System.
When installed properly with insulation, stainless steel chimney liners protect from the corrosive acids found in gas and wood-burning fireplaces. They can even tolerate minor fires without the dangerous issue of cracked fireplace flue tiles. 
Visit our Locations page to see if you're in our Service Area?
"Great experience from first appt with sales to installation guys. All are helpful, knowledgable and skilled. A good experience from the get go."
"I had Full Service Chimney come to my home to do an inspection and cleaning of my fireplace/chimney. Sam was very helpful. He showed up at the quoted time, which was great since I had to come home from work. He was quick, but thorough. As a first-time homeowner who has never had a fireplace, he helped walk me through the ins and outs of my fireplace and how it works. He made sure to..."
"They a great job and we're very professional. I will definitely use Full Service Chimney again."
"The employees were all courteous and knowledgeable. They explained what needed to be done and provided documentation of services that needed to be done, and upon completion. I have used other chimney services in the past, and feel Full Service was by far the most professional and complete."
"Honest, helpful, clean, and actually helped us learn about the way our chimney works. We had our chimney relined and the crown rebuilt. From the estimate through the final days of work, everything about working with Full Service was outstanding. Rebuilt the top of our chimney masterfully with some old bricks we had in the back yard, and it looks brand new. We're super pleased with t..."
Your #1 Choice for Steel Chimney Installations
Our Chimney Installers are Certified Pros. Installing Stainless Steel Liners is our specialty and we've done it for over 3 decades.
If you're in the KC Metro area, then let us install your new system today!