The Original Kansas City Chimney Sweep
Inspection, Cleaning, and Chimney Repair in Kansas City. Full Service Chimney™ specializes in fireplace and gas or wood-stove installations and complete system restorations. We're your trusted local chimney service company since 1987.
Serving over 38 surrounding KC metropolitan areas daily. Our CSIA Certified Inspectors arrive on-time, are clean, friendly and reliable. From a simple flue sweeping to a full rebuild, you can count on our dedicated team from the beginning to end of your project.
Office Hours: Monday – Friday 8am-5pm Get a full evaluation you can trust with the local chimney service trusted by insurance companies. Build the dream fireplace you've always wanted in your home, or let us repair the one you have.









Your Local Chimney Experts.
We're really good at all things chimney & fireplace, including …
Chimney Caps
We specialize in caps. Whether your chimney top needs crown sealing or a complete replacement we can handle any job for masonry chimney or prefab chase covers.
Leak Repair
In order to fix a leak, you must understand the physics of water entry. When it comes to leaky chimneys, nobody understands your chimney leak problems better than us. 
Liner Systems
Our Stainless Steel Chimney Liner Systems are installed by a team of trained professionals. A proper liner system allows you to burn wood or gas in your fireplace with confidence.
What to Expect …
You will be greeted by a Certified Chimney Sweep with an ID and business card. We will cover your floors and area near your fireplace with tarps to protect your home. We will then have a brief conversation with you about your unique chimney needs. After that conversation, we will formulate a repair plan and answer any questions you may have. At the end of your chimney inspection, you will be provided with a written report with pictures and our findings.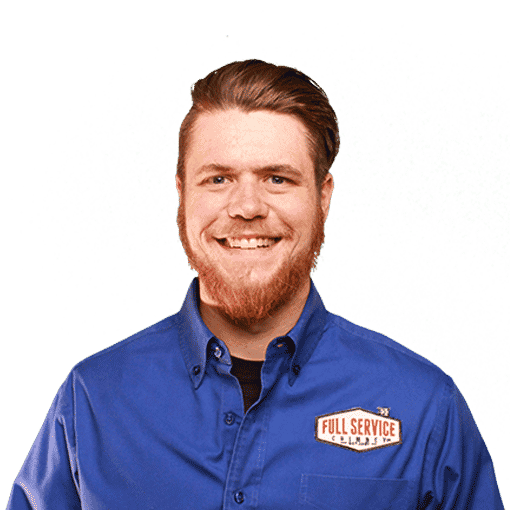 Schedule your Chimney Sweep Appointment
Kansas City's most trusted chimney & fireplace service company is family owned & operated for over 3 decades.
The owner of Full Service Chimney™ was the first CSIA Certified Chimney Sweep in Johnson County, making us the "Original" Certified Sweep to serve the entire KC Metropolitan area. Every inspector and repair tech on our team is held to the same standard of professional education and training.
Friendly.
Helpful.
Professional.
Our team is ready to help you.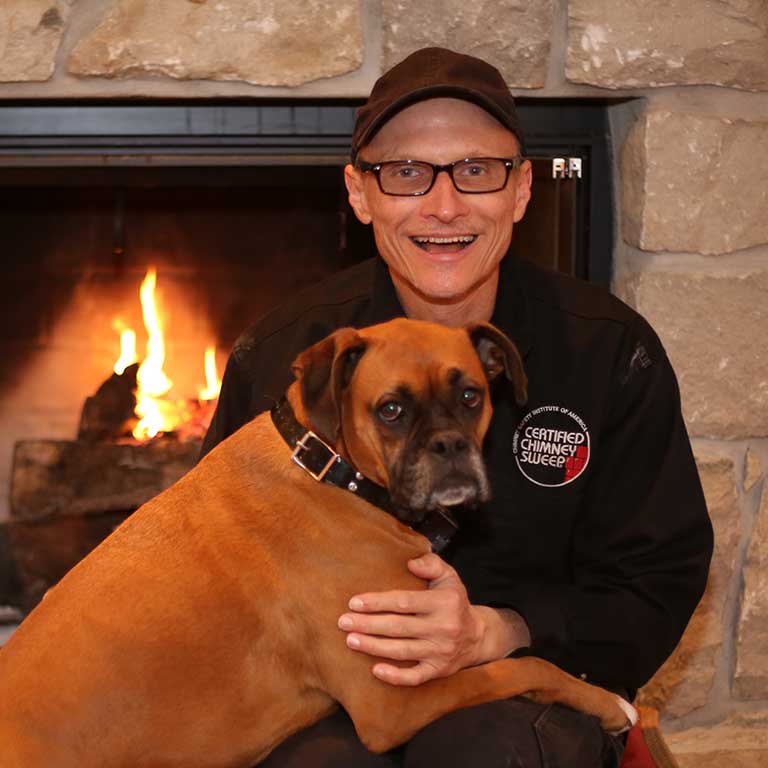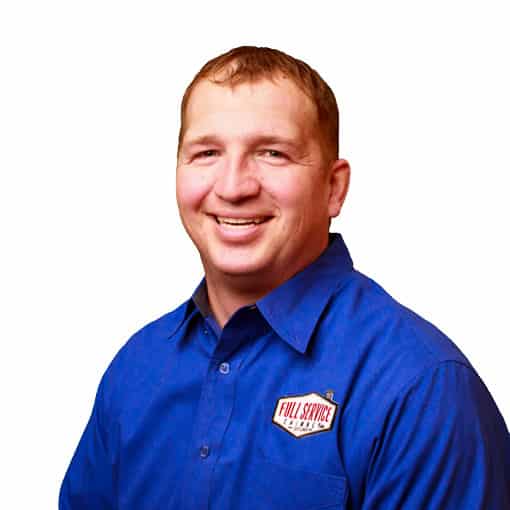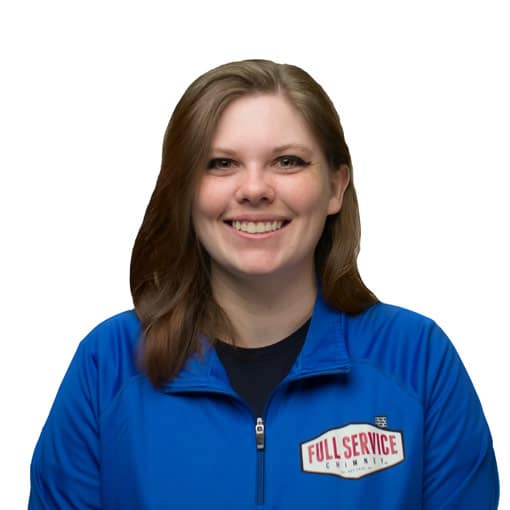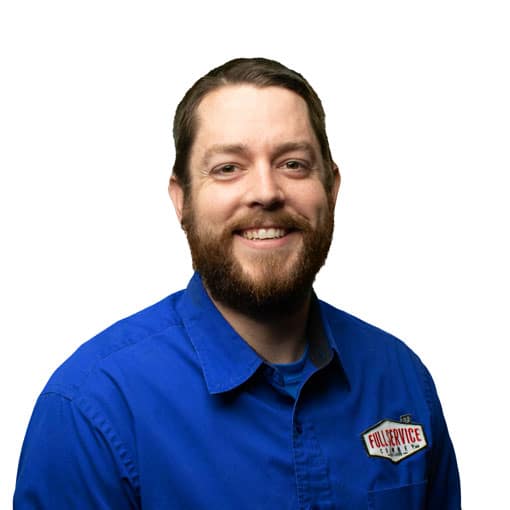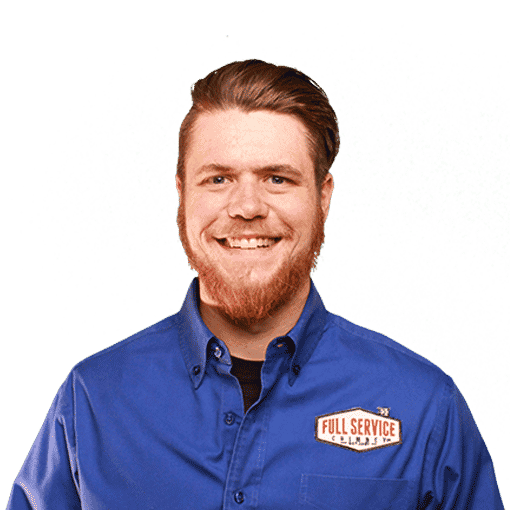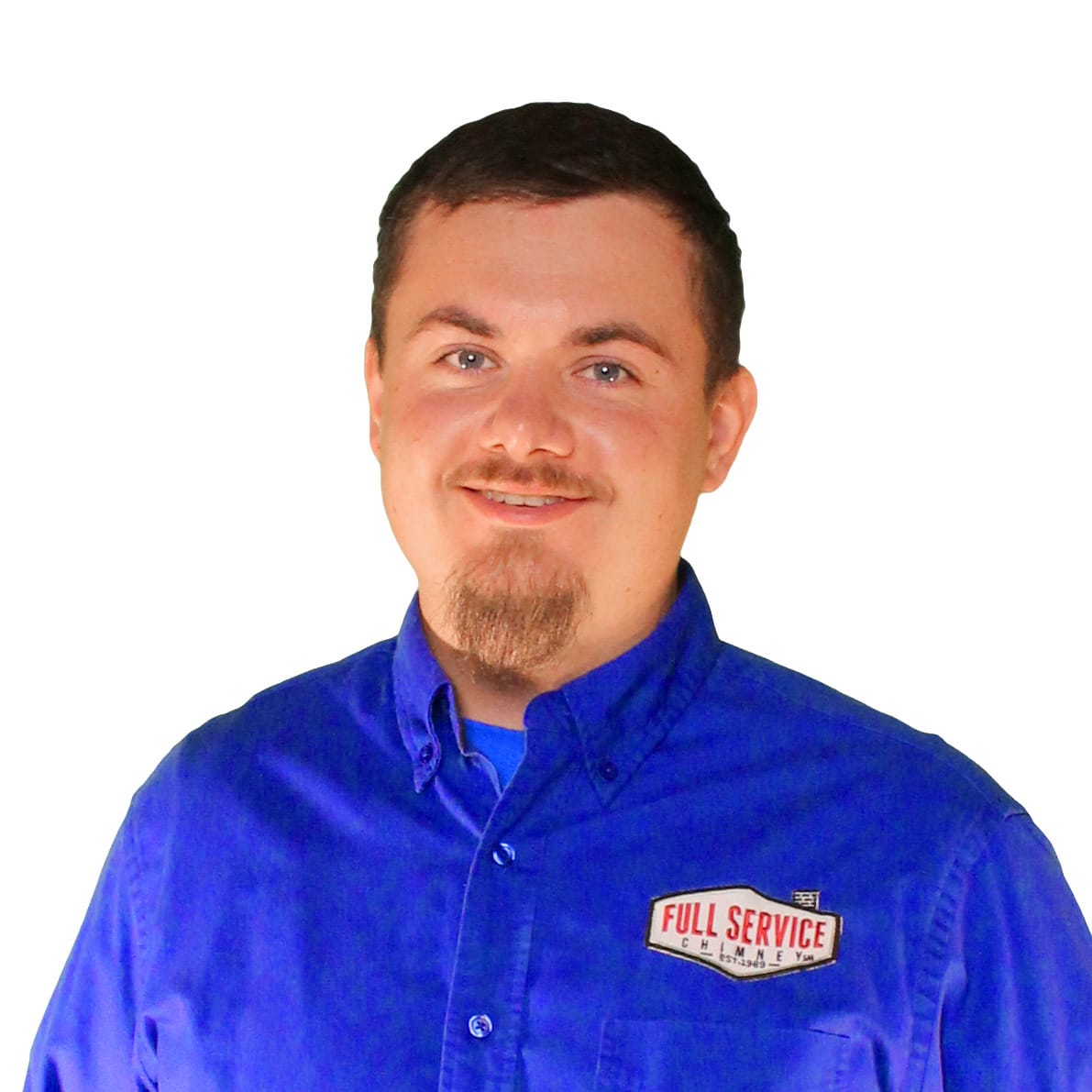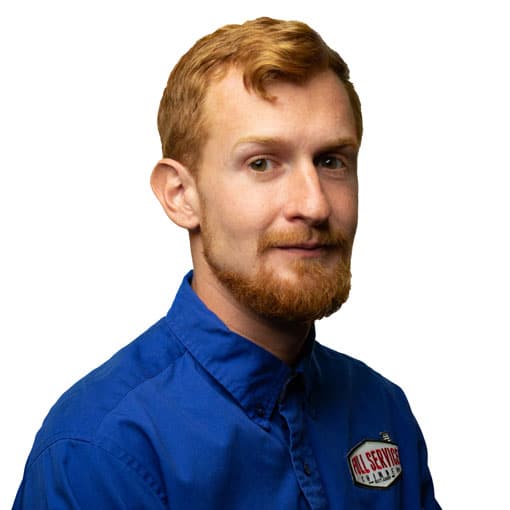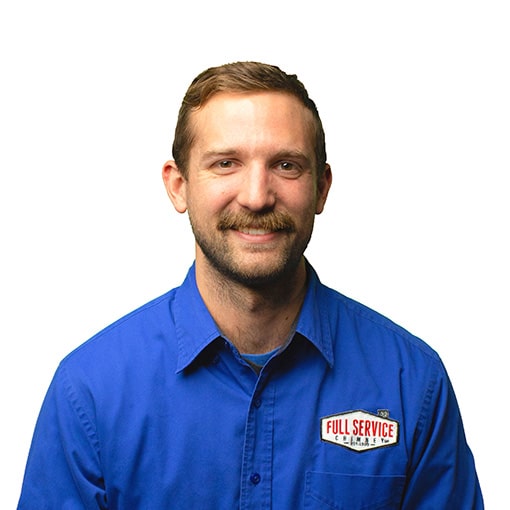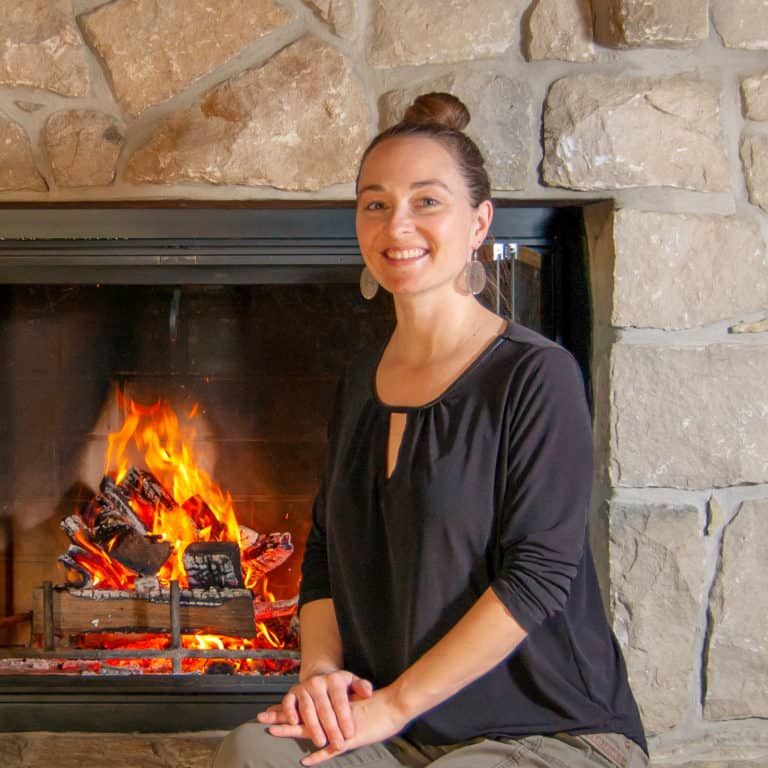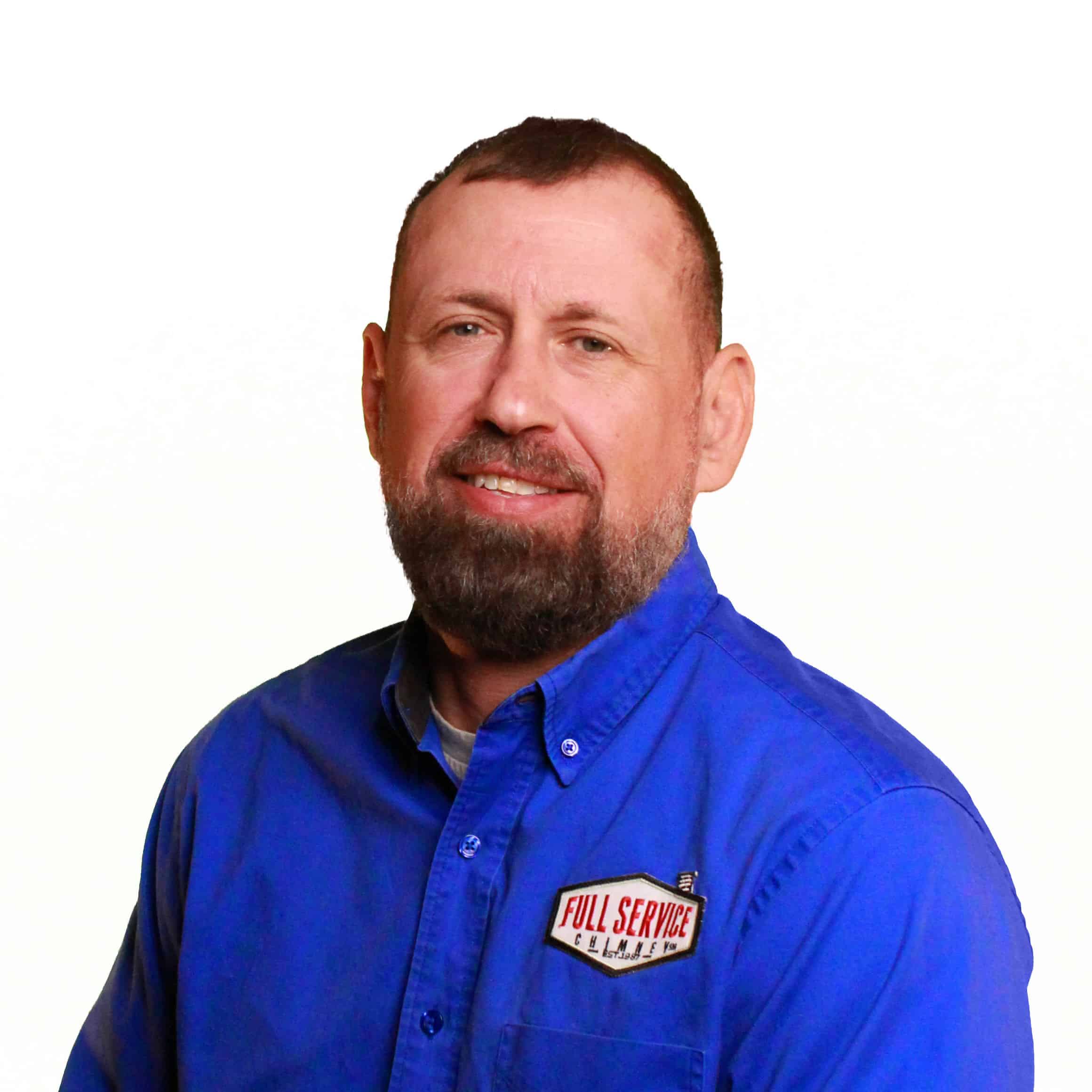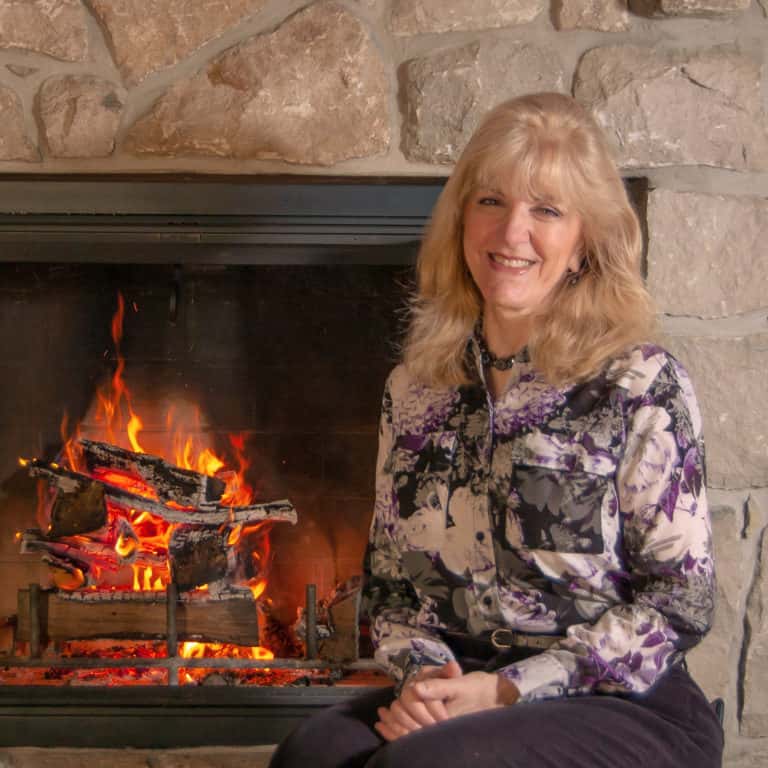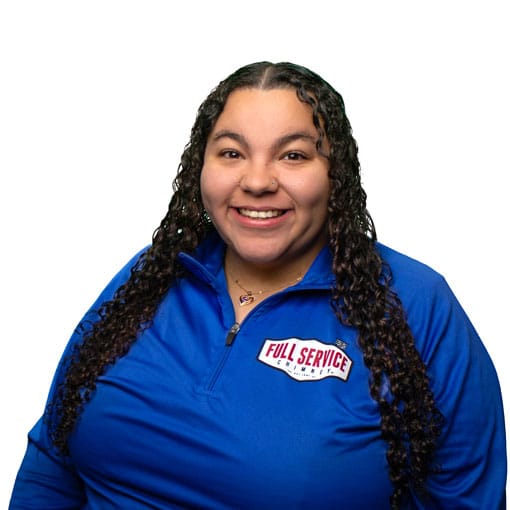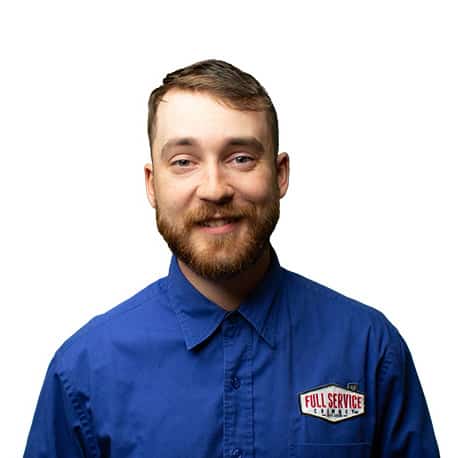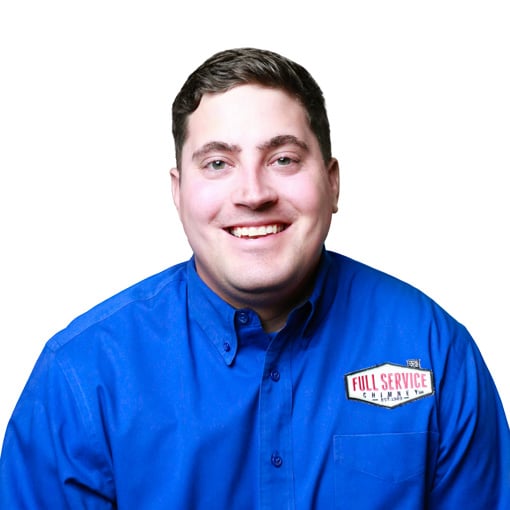 "Full Service Chimney came exactly when they promised to, repaired my chimney and charged exactly what they had bid. They are also very nice people."
"The 3 person crew that installed a new fireplace liner did an excellent job: They were very professional and friendly, They cleaned up after finishing, and They clearly explained the warranty and operation of the new damper. It is obvious the guys took pride in their work! I could not have more pleased with the experience."
"Arrived on time and completed the job as promised. Both friendly and professional, answered all the questions I had after the installation was complete. Very happy with the fireplace gas insert that was installed!"
"Honest, helpful, clean, and actually helped us learn about the way our chimney works. We had our chimney relined and the crown rebuilt. From the estimate through the final days of work, everything about working with Full Service was outstanding. Rebuilt the top of our chimney masterfully with some old bricks we had in the back yard, and it looks brand new. We're super pleased with t..."
"Very thorough. Excellent photos of exterior & interior of the chimney. Tech walked through the issues with recommendations. Answered all my questions in good detail. Iliked them well enough to agree to gas log installation. I also like the fact they are locally owned & the initial conversation was with one of the owners."
FEATURED: Chimney Care & Helpful Tips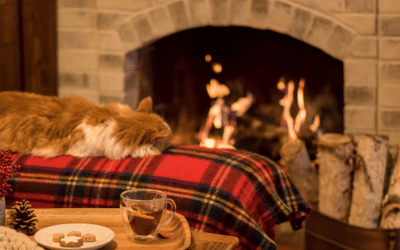 In the crisp embrace of autumn, we find a special magic happening around the hearth. The flickering flames, the comforting crackle of...
read more