Fireplaces are the definition of cozy and welcoming. These incredible centerpieces of the home are able to heat it while also giving residents a comfortable place to gather and chat. They're great whether you want to sit alone and read or you want to entertain and dazzle your guests, so it's vital that you know what type of fireplace would work best for you!
 These are the top types of fireplaces, the differences between them, and why picking carefully is so important!
Why Adding Fireplaces Matters
Adding a fireplace to your home can add between $1,000 to $5,000 to your home's value, which is awesome since in some locations the average install sits between $1,600 and $2,000. They can also help you heat your home and create a lot of visual interest for buyers and owners alike.
Although many look at them and assume they're a ton of work, these are surprisingly helpful and easy as long as they're consistently maintained and inspected. Of course, how easy they are to maintain depends entirely on what they're fueled by.
1. Wood Burning Fireplaces
Whether you prefer fireplace stone veneer or go with classic brick, what matters most is what powers it. Wood fireplaces are extremely popular since they're the type most people think of when they're considering one. 
 Wood fireplaces are generally inexpensive as long as you buy locally and can be used regularly without fear of your energy costs going up. Depending on whether you're going for open masonry fireplaces or fireboxes, you might not even need a full chimney. 
 Unfortunately, many don't like the fact that they have to go out of their way to collect and then store this wood, so it's not for everyone.
2. Gas Fireplaces
Gas fireplaces are more energy efficient than wood and can be extremely easy to maintain as long as you know what you're doing. Although gas has had a rough reputation in recent years, it's still popular because of the quick lighting, low fuel use, and attractive aesthetic that's hard to replicate.
Of course, many worry about these because of the risk of gas leaks, but there is no type of fireplace that comes without its own risks.
3. Electric Fireplaces
Electric fireplaces are often viewed as the safest for any household since they're generally LED-based instead of using full flames. Unfortunately, this does mean that they don't heat the space they're in as quickly or thoroughly, which can be a drawback to anyone who wants a fireplace for this reason.
This style is beautiful, affordable, and fully customizable, though, so don't be afraid to give it a try!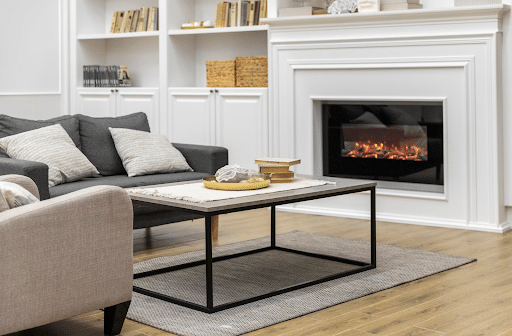 4. Bioethanol Fireplaces
Another low-heat fireplace option that offers convenience and beauty at the same time is bioethanol! This type of fireplace is affordable and can easily replace wood. Of course, if you're trying to heat a space, it's vital that you think about a different option. This isn't great for every home.
5. Outdoors Vs Indoors
Outdoor fireplaces are becoming more popular every year. These vary from simple fire pits because they're enclosed and usually are connected to the home. Taking one outdoors makes any entertainment space a thousand times more interesting and even gives you the option of toasting marshmallows while enjoying the outdoors without having to set up a firepit every time.
Of course, indoor fireplaces will always be popular because they create a gathering space. They allow flames to reflect off the best polyurethane for floors and can heat a room thoroughly without much effort. 
In recent years, two-sided fireplaces have also become popular. These heat two rooms through one fireplace and allow your entire home to feel a little more connected. Although these aren't to everyone's tastes, they're increasingly sought after by customers.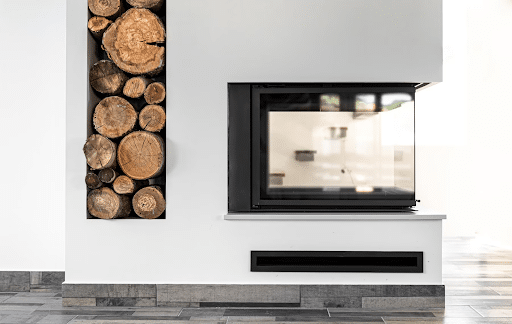 Rookie Mistakes to Avoid
There are countless mistakes that could lead to bodily or property damage if a fireplace is poorly maintained or handled. These are larger issues for gas and wood fireplaces but can pop up with almost any style. 
It's vital that if you have a fireplace, it's checked at least once a year. The best time to have it checked is at the end of summer. This timing will let you avoid the big rush of everyone requesting inspections right after the first chilly day while also ensuring you're set for the whole season.
If you have a gas fireplace, it's vital that it's cleaned often and that you make sure you have enough fuel. Many gas fireplace companies will offer yearly maintenance to ensure it continues to be as safe as possible.
Nobody needs to get hurt for your home to look fantastic, so be as careful as possible.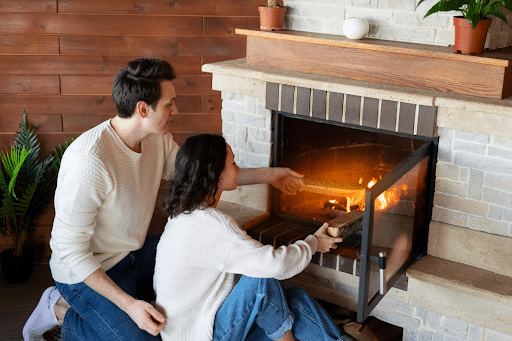 Every Fireplace Should Be a Centerpiece of the Home
Whether you're remodeling your home to make it cozier or getting ready to sell and want to impress, a fireplace can make a huge difference. Contact a professional like Full Service Chimney, and bring your home to the next level!
Brian Jeffries is a freelance writer that loves sharing his knowledge and expertise on construction projects and materials. He lives in Winter Park, Florida where he enjoys spending time with his wife and working on projects in his spare time. Brian's work as a freelance writer can be found on Building Product Advisor, a construction industry resource site.
Get Help Now in the Kansas City Area
Until you take action to STOP the animals entry, this problem will not go away.