Our Safety Precautions
Keeping Everyone's Best Interest in Mind
For now, skip the handshakes. Our team takes precautions every day, year-round. Find out what you can expect during your technician's visit.
Discover the Ways Our Team Protects Your Family & Home
Please note: At this time, there is no interruption to your chimney services. Read more on why Chimney and Fireplace Services are considered an Essential Business. Full Service Chimney is operating during our regular business hours Monday-Friday 9am-5pm. Our team is ready to assist with your scheduled appointments and are on standby to answer your questions. Thank you!
What to Expect at Our Visit
A few things our technicians do to keep a clean and safe working environment:
Carpet Runner Tarps
Shoe Covers
Dust Protection
Scaffolding protects the home and repair crew members
Hard hats and fall protection (responsible precautions)
Additional PPE Gear (personal protection equipment)
and more…
Taking these precautions minimize the chance of accidents and is a responsible attempt to maintain safety and minimize risk.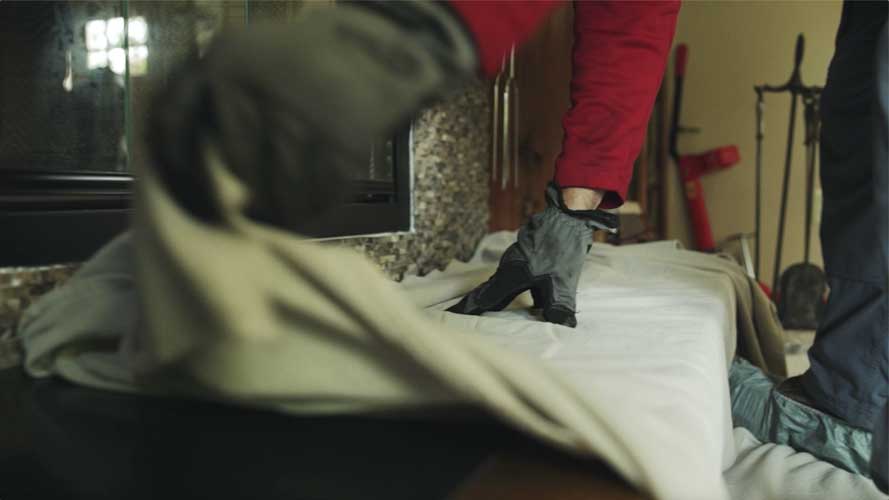 Clean & Caring Professionals
For the Safety of Your Family & Cleanliness of Your Home
Your home needs a working fireplace. Our team is dedicated to making sure that happens. 
We Care & We Are Prepared
Our Technicians consider your safety and ours every step of the way.
From tools and equipment to wearing proper Safety Gear and good personal hygiene, we take the right steps to protect you, your home as well as our team.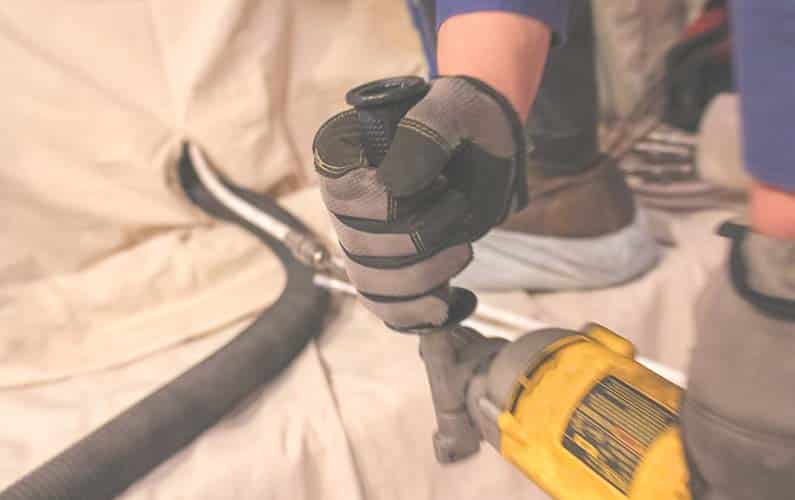 Full Service Chimney is your most trusted source for chimney maintenance in the Kansas City area.
As you know, it's hectic out there in the germosphere.
Full Service Chimney keeps a clean and tidy workspace year round… (not just during cold & flu season).
But for now, considering current events, let's skip the handshakes… how about a wave from a safe distance? Or a head nod, or just a smile!  Our company values cleanliness and safety as much as you, so let's make sure our visit is a pleasant one.
Like everyone else, our team has adjusted our operations to take necessary precautions as advised by the CDC and health officials during the recent COVID-19 response.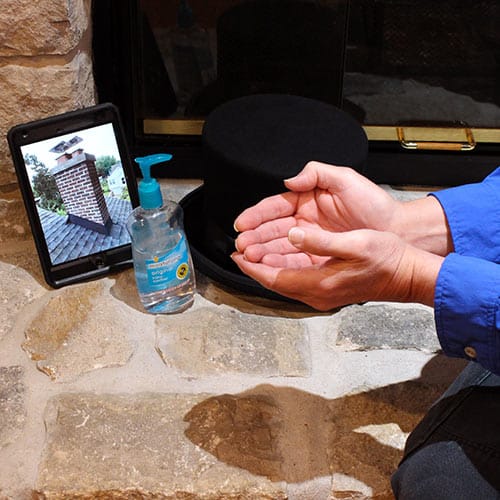 A few of many small steps:
Daily Temperature checks for on-site employees
Remote workers/distanced office staff
Digital business cards/Laminated reports
Increased hygiene and sanitization policies for personnel and equipment
Gloves and sanitizer on every truck for employee use
Appropriate distancing measures with customers and at vendor locations
Overall enhanced daily focus on the health and safety of our customers and staff
The Full Service Chimney team is a professional organization and our team is set up for success. We have the unique ability to maintain good communications with our team and customers to ensure uninterrupted services for our local Kansas City Area.
Choose the Most Prepared Chimney Sweep Company
KC families have trusted us to help maintain their fireplace & chimney systems for over three decades.
We've seen every situation, and we're ready to be your resource for clean & safe chimney and fireplace service.