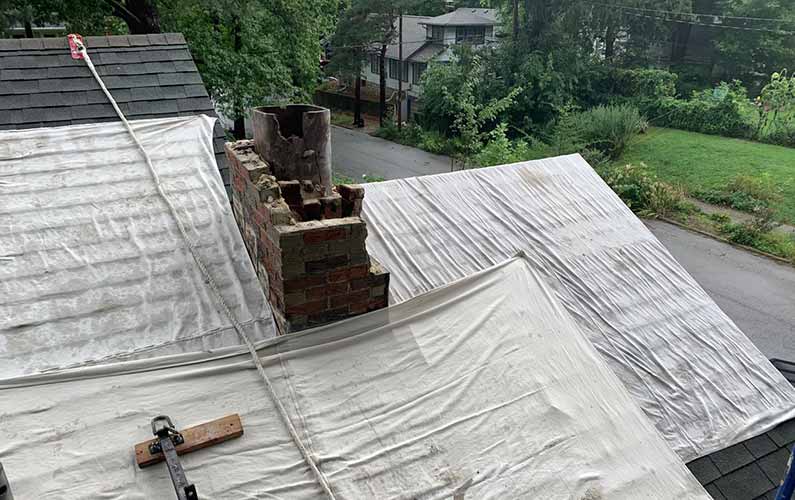 Chimney liners damaged by fire, lightning, deterioration by Chimney Fire age, or originally installed improperly must be replaced to protect your home. Relining a fireplace flue involves inserting a lifetime UL-listed stainless steel liner system with proper insulation into an existing chimney. This method is the most effective, affordable way to repair chimney liner damage to meet NFPA 211 safety codes.
Full Service Chimney™ uses the finest  materials and proven, reliable technicians – using the highest quality stainless steel, we will repair your flue so your chimney works properly.
Location: Serving the Entire Kansas City Metro Area. 
Our team of CSIA Certified Technicians provide a variety of hearth & home maintenance services to more than 38 cities in the local community. We'd love to help you too!
Please visit our Locations Page to view a complete list of areas in Kansas and Missouri that we visit daily. 
Our Memberships & Accreditations










"Completion was delayed due to our inability to get electrical and plumbing completed. Once the preparations were complete we were very pleased with the quality of the workmanship. The fireplace works quite well and it is quite attractive. It is a classy addition to the room."
"We had a great experience with Full Service Chimney. Scheduling was easy and they showed up on time. We are very pleased with the quality level of their workmanship. Looking forward to our first fire in our new fireplace!"
"I will always use these people as long as they are in business. They have done the best of any sweeps we used."
"We hired Full Service Chimney to repair flu's in three fireplaces at our lake house that were built incorrectly and would never draw the smoke, hence for 5 years we rarely if ever used them. Now they all three work perfectly!! These guys are incredibly professional, reliable and they communicate effectively every step of the way. When I wrote the last check (not a small one) I c..."
"Prompt, courteous, and thoroughly explained the job process."