Chimney Sweep in Loch Lloyd, MO
If you're looking for the best Chimney Sweep in Loch Lloyd, MO then look no further, you've found the right team to help with all your fireplace and chimney needs!
We provide Complete Fireplace and Chimney Service to Loch Lloyd, MO:
Have a Question?  Call now and speak with one of our CSIA Certified Chimney Sweeps.
Call us at 913-642-6171 or
Whether it's an inspection, cleaning, or repair, a Certified Technician will be on every job site. Backed by a team of support staff ready to help you with everything chimney and fireplace! 
The Chimneys & Fireplaces of Loch Lloyd, Missouri
BY. ROBERT BERRY, OWNER OF FULL SERVICE CHIMNEY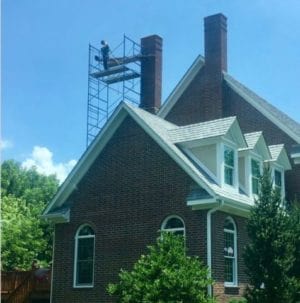 Loch Lloyd Multi-Chimney Home
Tall & Majestic Hearth Systems
Sweeping the chimneys in the Village of Loch Lloyd has been our pleasure since the late 1980s. A friendly greeting from the personnel at the visitor check-in is always a fine way to start the day. One thing is for certain, we will need a tall ladder to service the chimneys. An impressive chimney is always a certainty. The chimneys of the community are the ornate design found in the mansions of Kansas City, Kansas and Kansas City, Missouri in the 1920s and 30s.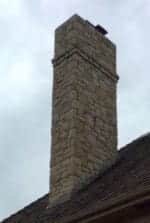 Modern Structure Design
Since the homes are young by comparison to the rest of the metro, they have the features of modern construction. All of the chimneys we have serviced, for example, have clay flue tile liners and firebrick lined fireboxes. The height of the flues are always to the proper height and properly flashed. However, since the Village is approaching 30 years old, the hearths and chimneys are suffering from the same ravages of time as all chimneys do.
Trust Your Hearth System to FSC
If you want the comfort of knowing your hearth is swept and in good shape, consider Full Service Chimney to provide care for your system as so many of the Loch Lloyd residents have. In the event repairs are necessary, we will take the time to show you the issues and all of the options available for a trouble-free hearth.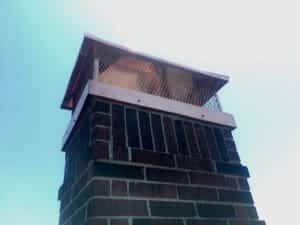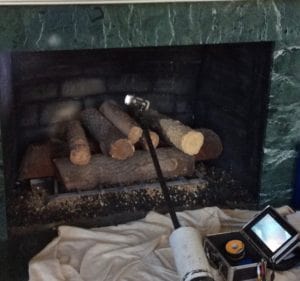 Full Service Chimney now inspects, cleans, and repairs Loch Loyd chimney's… as we've done for families across Kansas City for over 30 years! 
Our Local Satisfied Customers: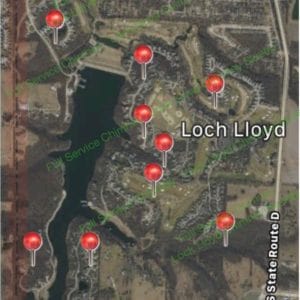 Map shows an actual count of chimneys serviced in Loch Lloyd, MO
Be Our NEXT Satisfied Customer …
A Quick History of Loch Lloyd, MO
If you're looking for the finest housing and lifestyle community in the Kansas City area, you'll find it in Loch Lloyd. The area was originally developed by Harry J. Lloyd, a Missouri businessman. He purchased a 110-acre lake and built an 18-hole golf course by Donald Sechrest in 1990. By 2003, the community filed paperwork to become incorporated. Residents wanted to be considered a private community rather than be annexed by neighboring cities. In 2012, the golf course was redesigned by Tom Watson which allowed over 200 new residential lots. Present day Loch Lloyd is now home to around 700 people who enjoy a resort-like atmosphere with conveniences of nearby shopping, dining, and businesses.