Chimney Sweep in Louisburg, KS
If you're looking for the best Chimney Sweep in Louisburg, KS then look no further, you've found the right team to help with all your fireplace and chimney needs!
We provide Complete Fireplace and Chimney Service to Louisburg, KS:
Have a Question?  Call now and speak with one of our CSIA Certified Chimney Sweeps.
Call us at 913-642-6171 or
Whether it's an inspection, cleaning, or repair, a Certified Technician will be on every job site. Backed by a team of support staff ready to help you with everything chimney and fireplace! 
The Chimneys & Fireplaces of Louisburg, Kansas
BY. ROBERT BERRY, OWNER OF FULL SERVICE CHIMNEY
The charming city of Louisburg is just a short drive south of town on the Kansas side and is home to new construction and both fireplaces and chimneys found at the turn of the century. Approximately 290 homes were built prior to 1939 and over 1,300 have been built since 1970. This puts the average age of the hearths and chimneys here at 40 or more years of age. The original settlers' building products and practices of the times greatly influenced the home's construction and the fireplaces that keep those homes cozy.
Unique Hearth Systems
Set in a community that had limited big city resources in the early 1900s, the absence of utilities dictated that chimneys and stoves used vented wood or coal fires in them. With the availability of utilities increasing in the early twentieth century, hearth and chimney design were in keeping for those fuels and the increasing inclusion of wood-burning fireplaces.
Pre-Fab Chimney Sweep Appointment in Louisburg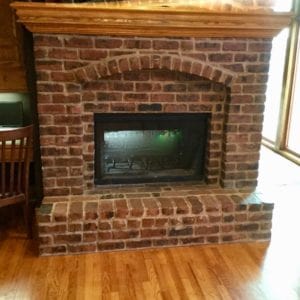 Masonry Fireplace in Louisburg
Wood or Gas? The Choice is Yours
There are still many Louisburg residents who enjoy heating with wood, and if you have ever warmed yourself with a wood burning stove or gas insert, you'll see appeal is obvious. However, with today's busier lifestyles, the popularity of gas and electric fireplaces are making a strong inclusion in the city. With these decorative fireplaces, the commitment of a few hours needed for a wood fire is no longer a requirement. Many homeowners enjoy a cozy hearth (even for less than an hour!) without the preparation and cleanup that was a common requirement just a short time ago.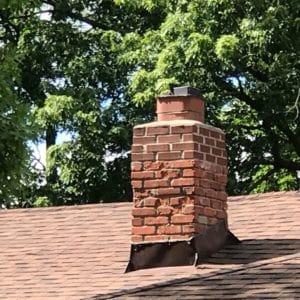 Brick Damage in Louisburg needs repairs
FSC has Served the Local Area for Over 30 years
Regardless of your type of chimney, eventually you'll need a hearth and chimney expert. We maintain and restore more systems in the area than any other company. Many of our customers have us out annually and our customers have become our friends that we look forward to visiting and serving.
Give Full Service Chimney a call at 913-642-6171 to set up your first chimney care appointment!
Our Local Satisfied Customers: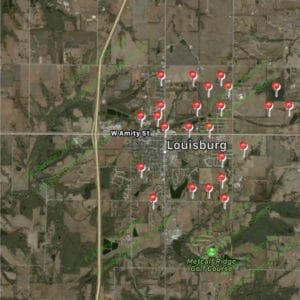 Map shows an actual count of chimneys serviced in Louisburg, KS
Be Our NEXT Satisfied Customer …
A Quick History of Louisburg, KS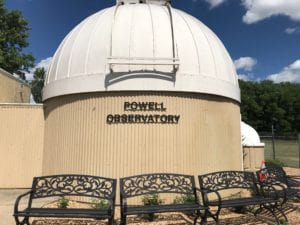 Eventually, there was peace and the town grew towards what is now downtown. Louisburg was officially incorporated in 1882. By the early 1900s, the main street, called Broadway, was alive with businesses, hotels, stables, and shopping. The railroad stopped running in the 1950s, but 69 highway and 68 highway, running perpendicular to each other, kept the town alive. Along with unique attractions, like Cedar Cove exotic cat park, this quiet small town offers nice schools, classic and modern housing developments, a newly updated downtown area, and several shops and businesses to its 4,300 residents and visitors.
Similar to other towns around Louisburg, the land was originally lived on by the Confederated tribes of Peoria, Wea, Kaskaskia, and Piankeshaw natives in the 1820s. After the Civil War, the tribespeople were relocated to Oklahoma and Euro-American emigrants settled the area in 1866. It was initially named St. Louis and called "New St. Louis" or "Little St. Louis". However, when the railroads went in, the name was confusing to the rail lines and the town was renamed Louisburg. The railroad shortly after the Civil War and turned Louisburg into a boom-town. However, not all of the new townspeople were agreeable with each other. Some new members of the community were Missouri Bushwhackers and others were Kansas Jayhawkers. There was a natural division of the city because of the rail line and that allowed the separate parties to live on either side of the tracks.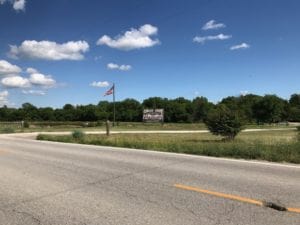 Sources:
https://en.wikipedia.org/wiki/Louisburg,_Kansas
http://www.louisburgkansas.com/history-of-louisburg/