Is Your Fireplace Outdated? We Can Help.
Your fireplace should be a reflection of your home's style, but times change and so do the styles that come with it. There is no better time than today, to make your fireplace dreams a reality.
If your fireplace is starting to look a bit dated, then we can help. 
Fireplace Remodeling in the Kansas City Metro Area is a service provided by CSIA Certified Chimney Technicians at Full Service Chimney
Fireplace renovation and remodeling is what we refer to as a "Fireplace Facelift". There are countless options and our team is trained in chimney and fireplace safety and skilled in the artistry of chimney and fireplace design.
Did we mention our Certified Chimney Sweeps are also Trained Masons? That's right. Which means there's nobody more skilled or better prepared to tackle your masonry fireplace project.
The Full Service Chimney concierge will work with you from start to finish, and as a team, we will create the fireplace of your dreams. The choice is yours… Restore a fireplace to its original beauty or completely remodel and customize your fireplace as well as rebuild your chimney.
Transform the look of your fireplace to a style that truly fits your home decor with Full Service Chimney's Fireplace Remodeling Service in Johnson County and the Greater Kansas City area. Call 913-642-6171 to get an evaluation of your current fireplace and chimney system. 
Whether you have a brick or stone masonry chimney or a prefabricated fireplace system, our CSIA Certified Technicians are skilled in every aspect of redesigning your fireplace.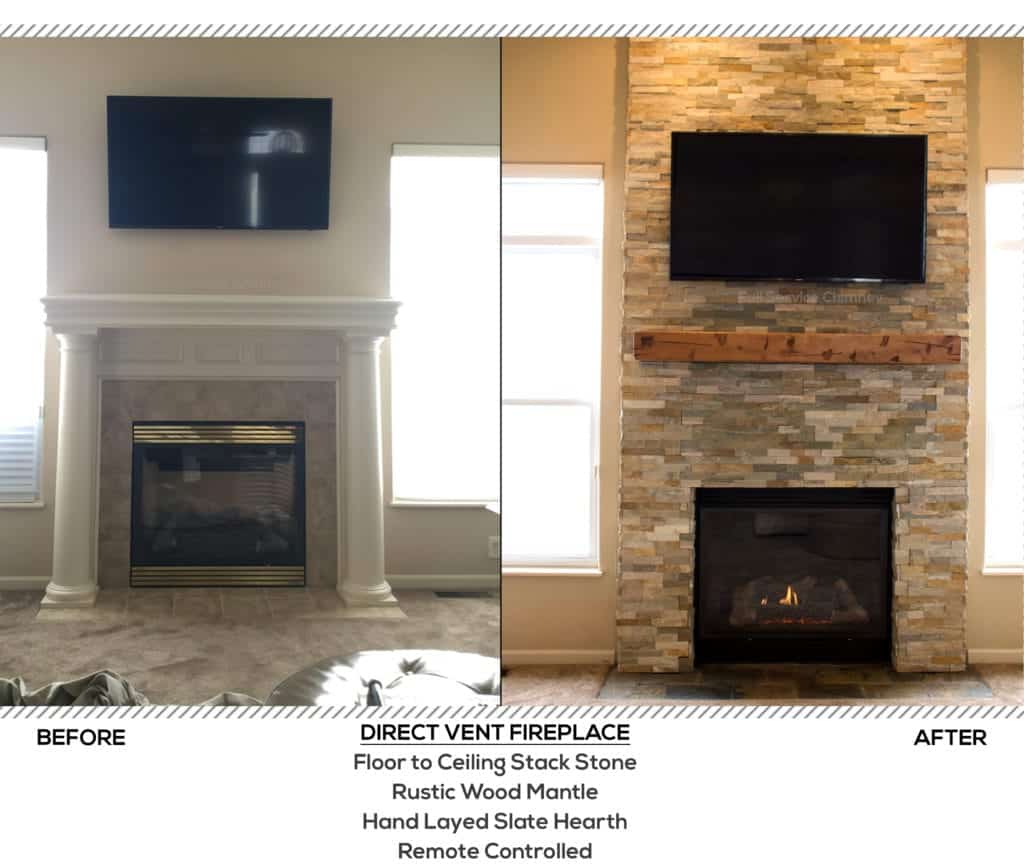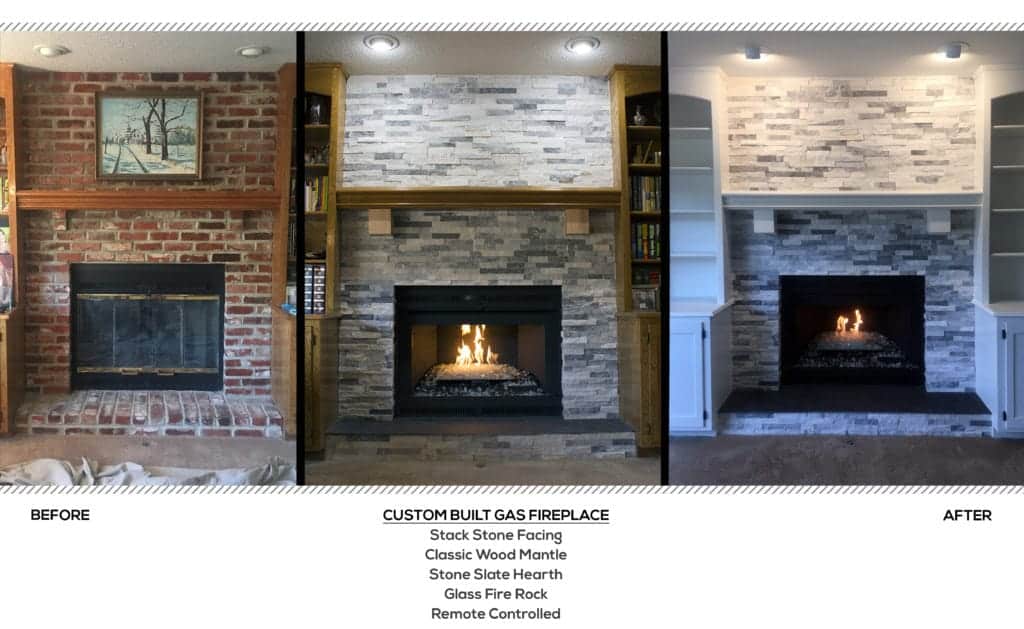 Request an appointment or simply call to ask a question
913-642-6171