When it comes to a home improvement project, there is no better investment in keeping your home cozy than the addition of a wood or pellet stove. Enjoying a solid fuel space heater (like a wood or pellet stove or insert) is a home improvement that can potentially pay for itself!
If you're like a lot of our customers, you're looking for a home heating option that:
is easy to use.
could lower electric or gas utility bills.
can be added to the coldest room of your home.
is a nice visual addition to the home.
Burning Wood or Pellets
The choice between wood and pellet stoves comes down to what benefits you hope to achieve from this added appliance. If you enjoy burning wood and maximum heat output is important to you, then it's hard to go wrong with a modern stove or fireplace insert that burns wood.
On the other hand, since pellet inserts and stoves have the features of being semi-automatic, the appeal of a pellet stove is considered, even if the wood stove pellets are sometimes hard to find and maintenance is a bit more costly.
Choose the Best Stove for You 
Wood OR Pellet Stove? When trying to decide which type of solid fuel stove is right for you, compare the features, benefits, and frequent issues. With a bit of research, choosing an auxiliary source of heat will have a greater potential of you enjoying a long and satisfying relationship with your new stove.
Ever wonder what's on the inside of a wood-burning or pellet stove?  Watch the videos below to see the inner workings and internal components (parts) of Wood-Burning and Pellet Stoves .
How does a pellet stove work? Check out this animated video showing the inside of a pellet stove.
How does a wood-stove work? Check out this animated video showing the inside of a woodstove.
How Much Heat? (or Heat Output)
Solid fueled stoves have a virtue that wood-burning fireplaces do not. They generate a noticeable amount of heat.
Since both pellet and wood stoves have a sealed combustion chamber, the ability to add heat to the home can't be matched by burning wood in a traditional masonry or prefab fireplace. Many customers who have chosen a pellet stove for their home's supplemental heat needs are disappointed with the stove to give adequate heat. This is because a pellet stove has a limit to the amount of fuel that can be burning at any time. Most BTU's ratings on pellet stoves are below 50,000 BTUs.
Wood stoves, on the other hand, can be loaded with a fuel load that will burn modestly all night. Or, the adjustment of the air shutter, stoves that burn logs can burn with a very hot fire when the need arises. It's possible to get wood-burning stoves with an efficiency rating of over 100,000 BTUs. A welcomed feature in the event of a power failure.
Does a Pellet Stove Burn Wood?
Both types of stoves (wood and pellet) burn wood, only as the name implies, the pellet stove consumes manmade pellets made from wood. Using pellets as fuel is how pellet stoves can be automatic. As the pellet fuel is burned, a control panel circuit board or "computer" tells the auger system to send more pellets to the burn pot for ignition. If the stove is set to a higher setting, more pellets are sent to the combustion chamber.
Check out this animated (side-by-side) video comparison showing the internal differences between pellet stoves and wood-burning stoves.
How Do Wood Stoves Control Temperature?
The newest wood stove designs have "automatic features" similar to pellet stoves, making the challenge of keeping your stove at the proper temperature far easier than in the past.
Using control panels, thermostats, and temperature probes, the woodstove automatically controls combustion air introduced to the firebox.
In addition to thermostatic temperature controls, some latest designs in wood-burning stoves actually let the operator know when to add wood! These added features are welcome additions to those who burn wood in addition to the many other appealing benefits wood stoves and wood burning inserts have.
Cost to Install Pellet or Traditional Wood Burning Stoves
Both pellet and traditional wood burning stoves cost in the same ballpark as each other. A quality wood burning/room heating appliance will cost a minimum of $2,500.00. In addition to purchasing the new wood-stove it requires a trained professional to install the unit into the home. The new stove system will often need a new chimney or vent installed.
Depending on if this is going to be a pellet fireplace insert or freestanding wood stove will dictate the expense of the venting system. Pellet stoves can be placed in vertically any medium in a large room and may be able to vent through a hole in the wall. This is possible with the use of specialized venting systems that keep the heat and dust emissions from harming your home.
On the other hand, wood burning stoves must have some type of vertical chimney. The chimney installed at a proper height is a necessity to carry away the exhaust and to draw fresh air into the firebox for continued combustion.
Both pellet and traditional wood stoves have the ability to use existing chimneys and fireplaces. These "Insert Stoves" are similar to the freestanding variety and need their own chimney venting system. Installing an insert allows a wood burner to repurpose their old fireplace, giving it new life, as a source of needed heat for the home.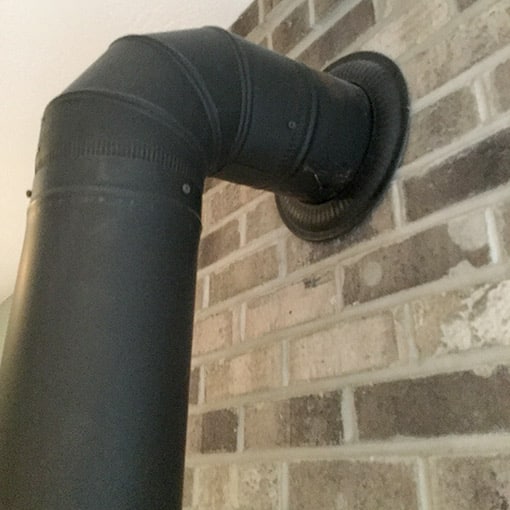 Ease of Use
Both traditional wood and pellet stoves will take some getting used to, for customers who are unfamiliar with their operation. The pellet stove for example, despite being considered "automatic" has a learning curve in which the user will have some period of trial and error. Getting used to starting the fire, choosing the best pellets, and adjusting the settings are all part of you getting to know your new stove.
Wood stoves light differently than a fireplace. Since the firebox is contained, getting a fire established in a wood stove can be a challenge, but following the manufacturer's directions and using good kindling and wood will make all the difference. If you're operating your wood-burning stove in the traditional method (controlling the burn/temperature via fuel load and air shutter adjustment) frequent monitoring of its operation is necessary to avoid the fire going out, or worse, over firing.
Both pellet and wood systems will take a bit of patience and effort before the user feels comfortable with their stove and its operation. This is usually after just a few fires and the wholesome pleasure of the added heat and ambiance makes the learning curve well worth it.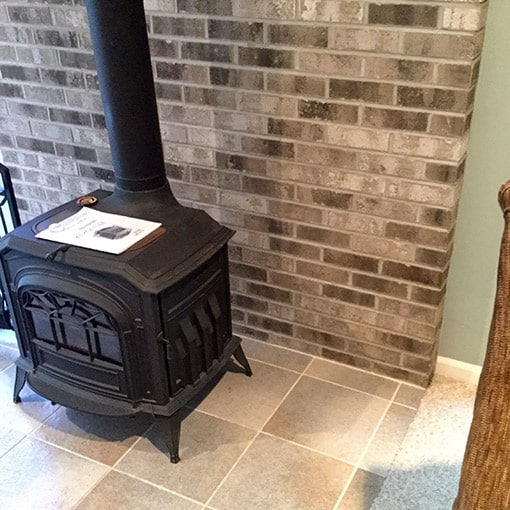 Maintenance Issues
All hearth appliances need annual maintenance to keep them safe and functional, This is a lesson we've learned after 30 years in the business. However, there are other maintenance considerations you may want to consider before choosing a stove you spend your time enjoying…or have frequent issues with and above-average maintenance cost. 
Wood Stove Problems
For the most part, wood stoves are simple in their design and function. Occasionally a damper will become sticky or the door glass will crack. But, if they are given seasoned wood and cleaned and inspected every year, they have been known to last decades.
Over-firing will risk damage to your wood insert or stove, but by utilizing a stove thermometer, and monitoring its operation, such damage is rare. Proper and annual maintenance is the key to a long life for your wood burning stove.
Pellet Stove Problems
Pellet fireplaces and stoves are made of sturdy components, using appropriate materials and usually assembled well. However, there is a recurring issue that causes issues, more often than that of wood-burning inserts and stoves. It's pretty simple really, but a hard problem to solve, and that is the issue with so many necessary electronic parts placed in a stove that gets over 200 degrees. 
From the circuit board to the sensors and dozens of feet of wire, a pellet stove has a habit of having mechanical problems due to the hot environment.
For example, there are three motors on most pellet stoves. Any of which if failed, could keep the stove from functioning. The circuit board is sturdy, but a malfunction one day out of the blue isn't uncommon.
Here at Full Service Chimney, we discourage the installation of pellet stove fireplace inserts and stoves.
Why? …
Because of the above-average service issues many customers experiences. Even with routine cleaning and maintenance, the many electronic and mechanical components are prone to malfunction, during the time of year you may depend on it. Even a small pellet stove, used occasionally, is not recommended. For if a control board or auger motor were to give out, a service call to replace broken parts would be expensive and time-consuming.
Wood Stoves Are the Clear Winner!
Wood stoves have been around for over 200 years. Their reliability and long service life speak for themselves. Now, it should be said that with the addition of present-day conveniences and electronics, wood-burning stoves do have a few parts that will also be prone to trouble.
However, even with all these added technical features, a wood stove or wood fireplace insert CAN BE OPERATED MANUALLY. Something that a pellet stove cannot.
We operate out of Johnson County to serve the Greater Kansas City area. If you're considering a Pellet Stove but still comparing your options, then call us first for an inspection. Our Certified Technicians can help you decide if a wood stove is the right choice for you.