Chimney Service in Blue Springs, MO
If you're looking for the best Chimney Service in Blue Springs, MO then look no further, you've found the right team to help with all your fireplace and chimney needs! 
Whether it's an inspection, cleaning, or chimney repair, a Certified Technician is on every job site. Backed by a team of support staff ready to help you with everything chimney and fireplace! 
We provide Complete Fireplace and Chimney Service to Blue Springs, MO:
Since 1987 Full Service Chimney™ has provided your local community with a large variety of services for all your chimney and fireplace needs.
Including Inspections, Cleanings, and Repairs such as:
Our certified technicians have repaired and replaced thousands of fireplaces and chimneys in the Blue Springs, MO area.  Locally owned & operated for over 35 Years, 
Full Service Chimney is your #1 Fireplace & Chimney Service Company.
The Chimneys & Fireplaces of Blue Springs, Missouri
Known for its scenic beauty and beautiful bodies of water, Blue Springs, Missouri is home to over 50,000 residents outside of downtown Kansas City. With both homes and other tourist accommodations like cabins or vacation rentals available, it's no surprise that chimneys and fireplaces are in no short demand across the city. No matter what chimney and fireplace services the residents of Blue Springs may need, Full Service Chimney™ is ready to assist.
Convenience & Comfort Brings Families to the Local Area
Blue Springs, Missouri is the most eastern metropolis of the Kansas City metro with a population of over 50,000. Much of this city growth occurred from 1950 through 1980, making the medium age of the dwellings in excess of 40 years old. The homes and businesses of this period were constructed much in the same design and materials as the rest of the Kansas City's metro. Masonry chimneys and wood burning fireplaces were the predominate hearth and venting systems of this time. Factory-built fireplaces (pre-fabs) were gained popularity in the 1970s and the freestanding wood stoves that harkened back to the first half of the century yielded to traditional central heating gas appliances.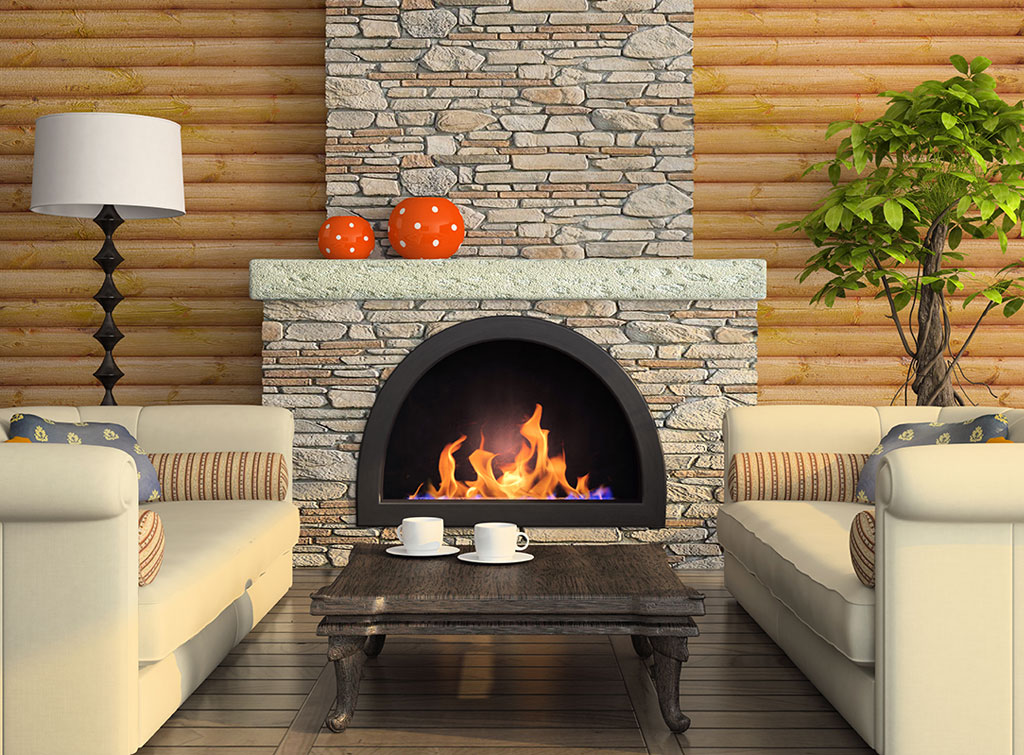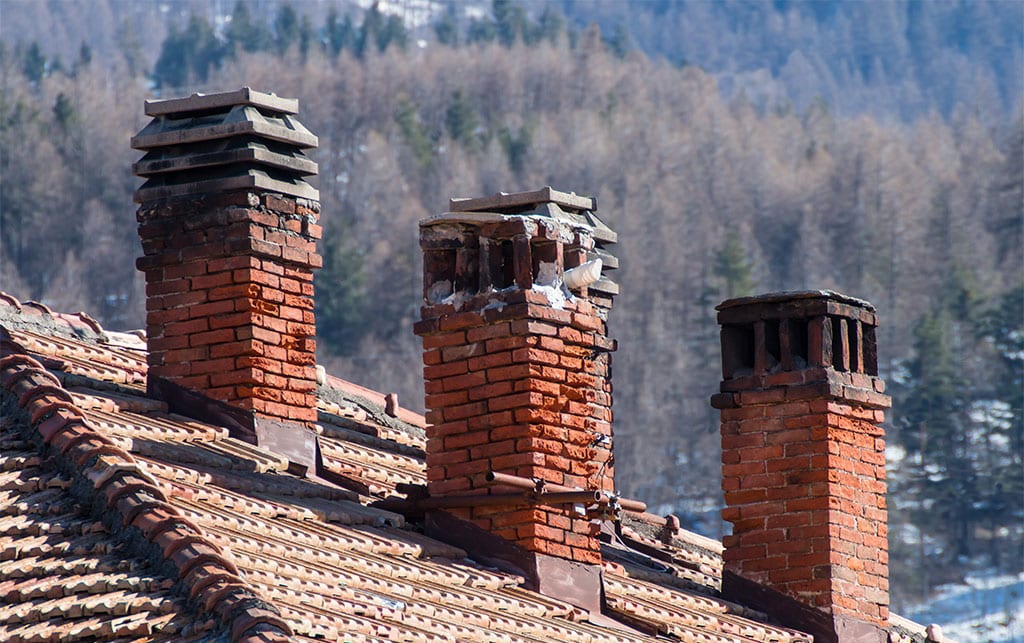 Even Well-Built Systems Need Service or Repair to Stay That Way
Blue Springs first benefited from the close proximity of the railroad and later to the interstate I-70. This convenience of transportable resources influenced the availability of modern construction materials from the city's very beginning. Chimneys and fireplaces are in abundance in many of the homes. The majority of the homes, regardless of size, have a cozy hearth enjoyed by the occupants. As with most cities in the metro, as chimneys and fireplaces age, so do the concerns of deterioration.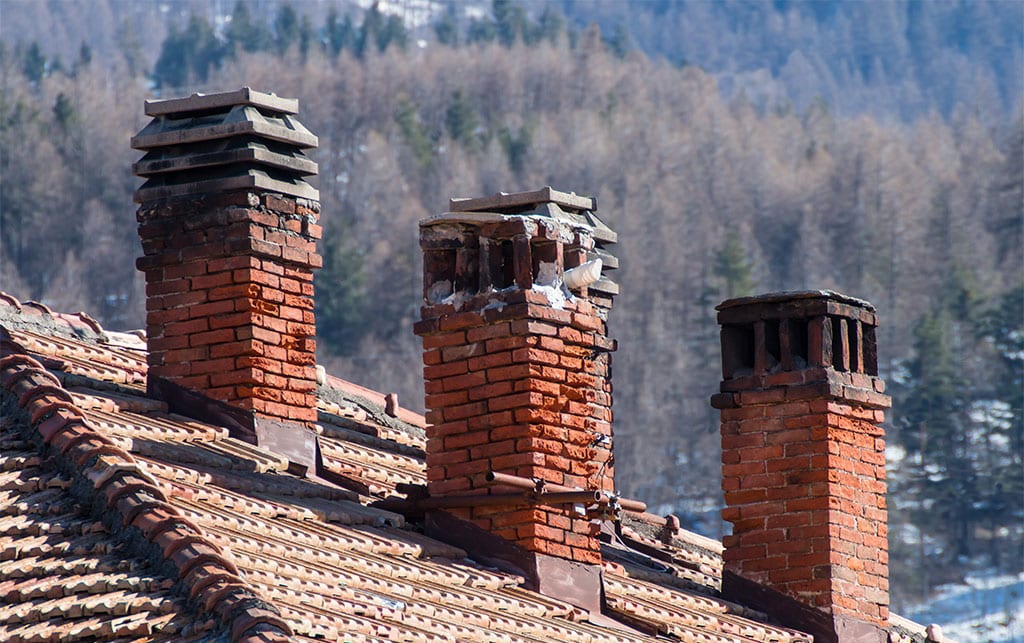 Adjust Fireplace Usage to Match Your Lifestyle
The options available for fireplace enjoyment today are many. A Blue Springs home with a traditional fireplace does not have stay wood burning if that is no longer the lifestyle of the occupants. Gas log fireplaces are a popular choice and can be enjoyed by those who want to have a quick fire to take the chill off. Gas hearth appliances can be as simple as a set of gas logs in a functional wood burning fireplace, or the installation of a gas insert with its remote control and 10,000s of BTU of heat. An additional benefit to these direct-vent gas fireplaces is that most of them produce an ample supply of heat even during power failures.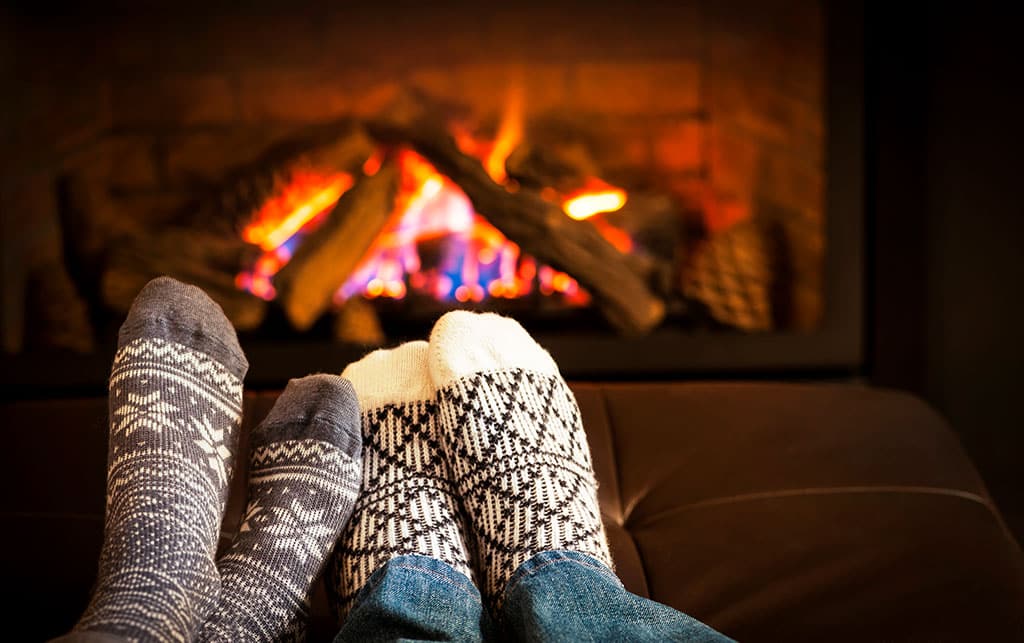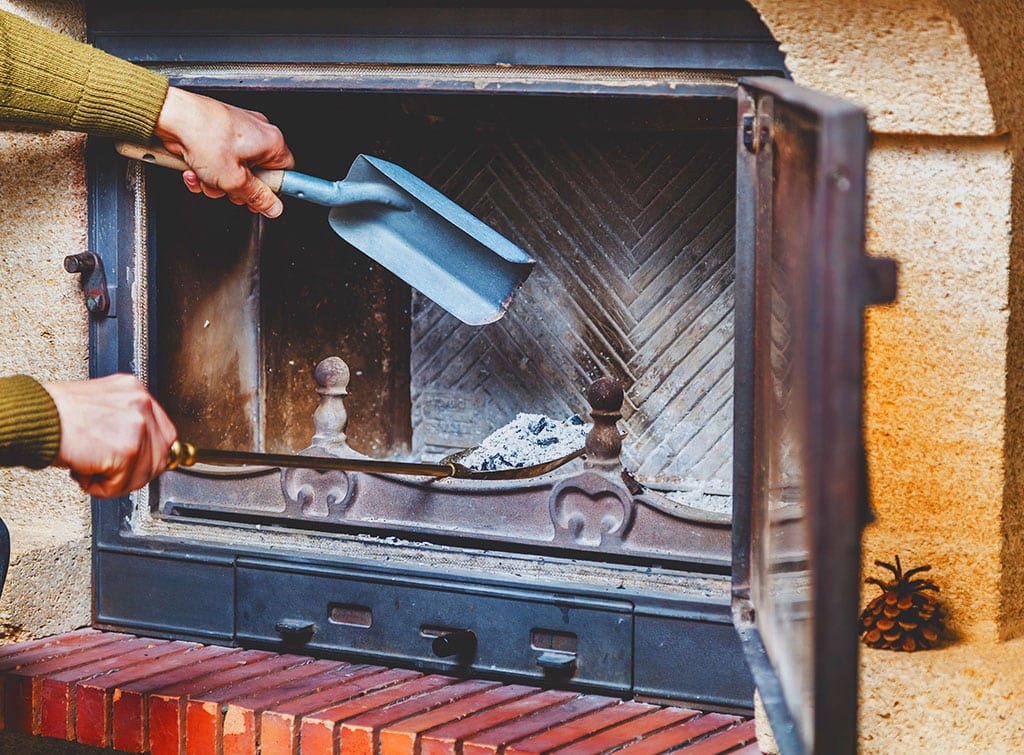 When was the Last Time Your Fireplace was Cleaned?
The chimneys and fireplaces of Blue Springs are of an age where annual maintenance is a necessity. Many Blue Springs visits are to discuss the options available for fireplace remodeling and needed chimney repair. In order to guard against a flue falling into disrepair or an unsafe accumulation of creosote build up, threatening a chimney fire, allow your friends at Full Service Chimney to evaluate and service the chimneys and their fireplaces so all your hearth moments are enjoyable. A simple service call can begin the process of making your fireplace the hearth of your dreams.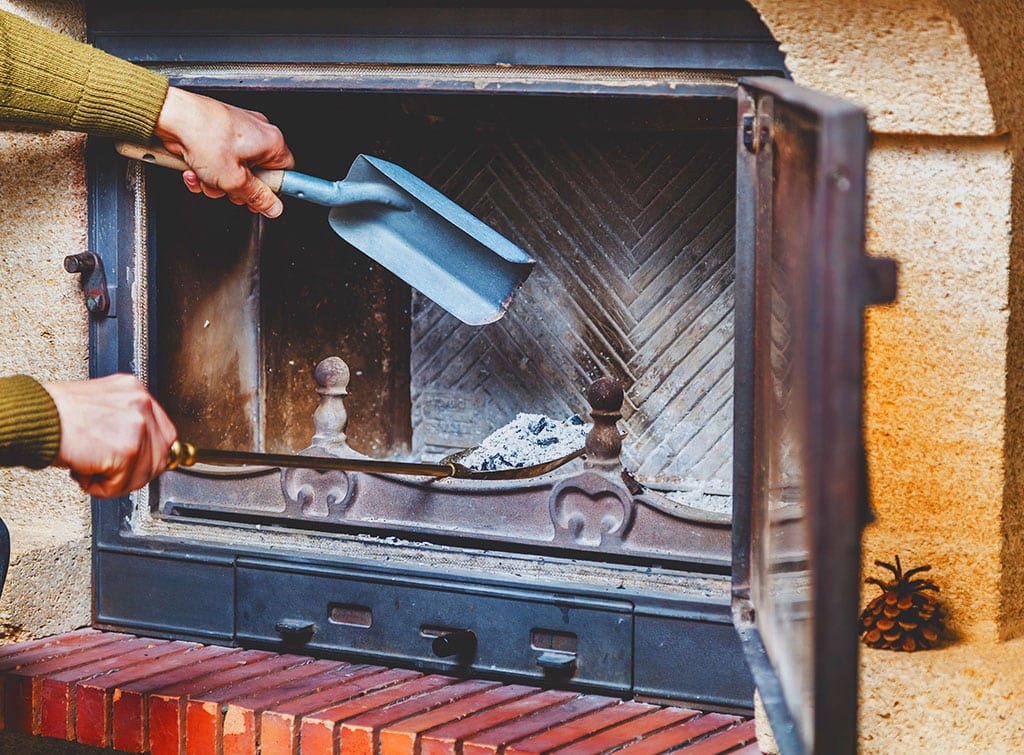 Full Service Chimney™ regularly installs a gas exhaust liner kit in the original chimney, both preserving the delicate flue and returning the needed level of safety for the customer.
Full Service Chimney inspects, cleans, and repairs KCK chimney's daily… as we've done for over 35 Years!
The Right Team to Help with all your Fireplace and Chimney Needs!
Call now and speak with one of our CSIA Certified Chimney Sweeps.
Call us at 913-642-6171 
A Quick History of Blue Springs, MO
The Little Blue River that provided westward traveling settlers with clean water was the attraction, and namesake, of establishing Blue Springs, Missouri. Franklin Smith was a leader in the territory and helped establish a post office in 1845. A railroad station was built one mile outside of town by the Chicago and Alton railroad in 1878. The townspeople wanted to take advantage of the opportunity to prosper from the potential business the railroad would bring and moved the center to be close to the station. Blue Springs became incorporated in 1880. During that time, there were only 129 residents. The city now lies on 22 square miles 19 miles southeast of downtown Kansas City. Due to its location, highways, and urban sprawl, the city saw a huge influx of people between 1970 and 1990, increasing the population by over 33,000 people. Today there are an estimated 55,000 residents living in Blue Springs. The city boasts several schools, parks, and public amenities as well as major retail and corporate development.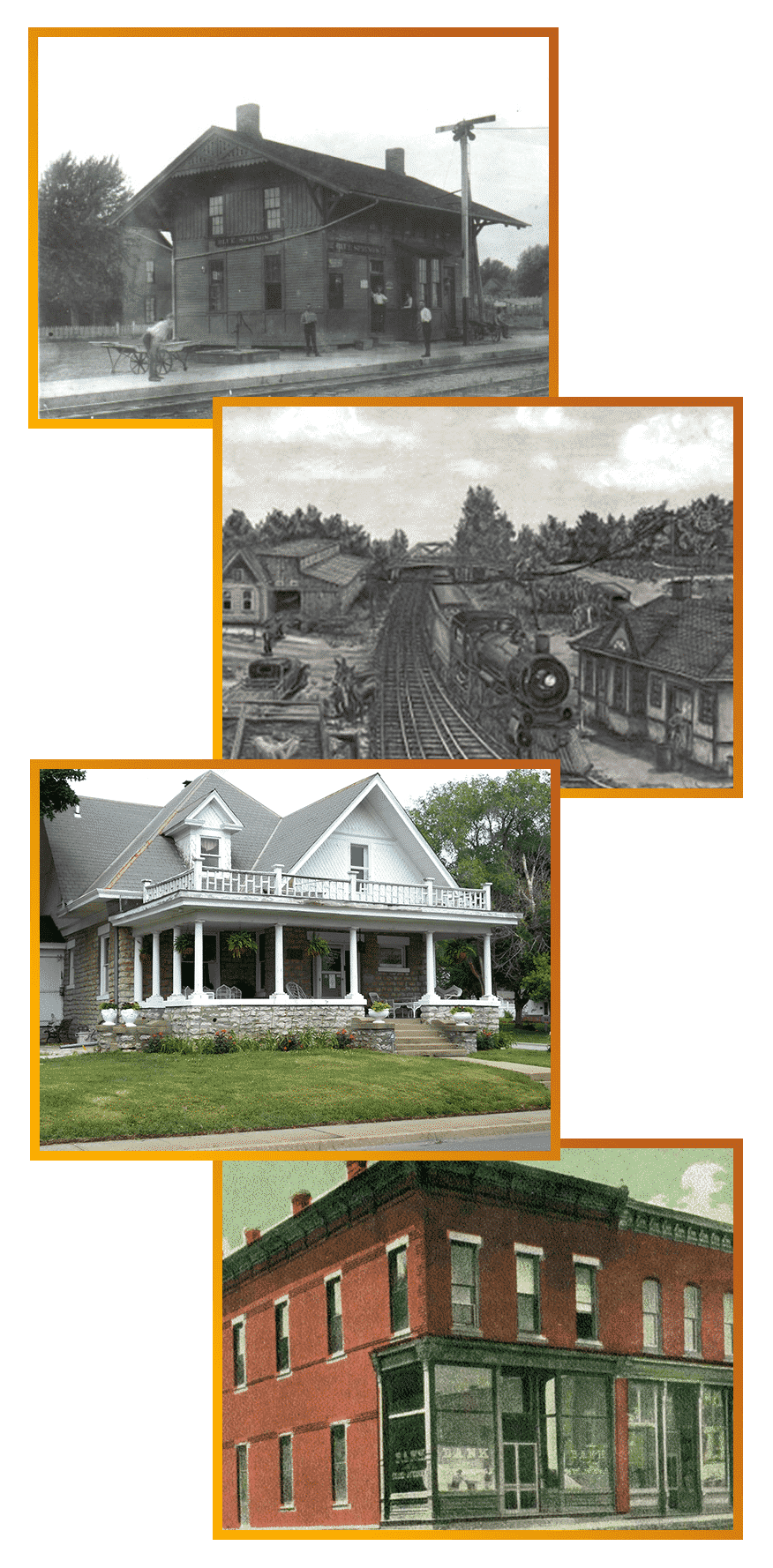 Incorporation of Blue Springs
The Jackson County Court granted the incorporation of Blue Springs on September 7, 1880, making the city the 4th settlement in the county, predating Kansas City, Missouri. An early settler, Franklin Smith, arrived in Blue Springs from Virginia in 1838, and became a leading figure in the community's development. He established the 1st post office in 1845, naming it after the well-known springs.
Raildroad Station
The settlement continued to grow near the springs until 1878, when the Chicago and Alton Railroad announced plans to build a station about one mile east of the original settlement. To take advantage of the commerce the railroad would bring, the town moved its center to the site of the new station and continued its development as a rural trading center.
Blue Springs Today
In 1970, Blue Springs had a population of 6,779. Today, Blue Springs continues to be a growing city with a population of more than 54,000 residents. For additional information about the history of Blue Springs, please contact the Historic Preservation Commission.
Blue Springs Historical Society
The Blue Springs Historical Society is an all volunteer non-profit 501c3 organization formed in 1976. They are dedicated top reserving, promoting and fostering appreciation of the history of Blue Springs, Missouri.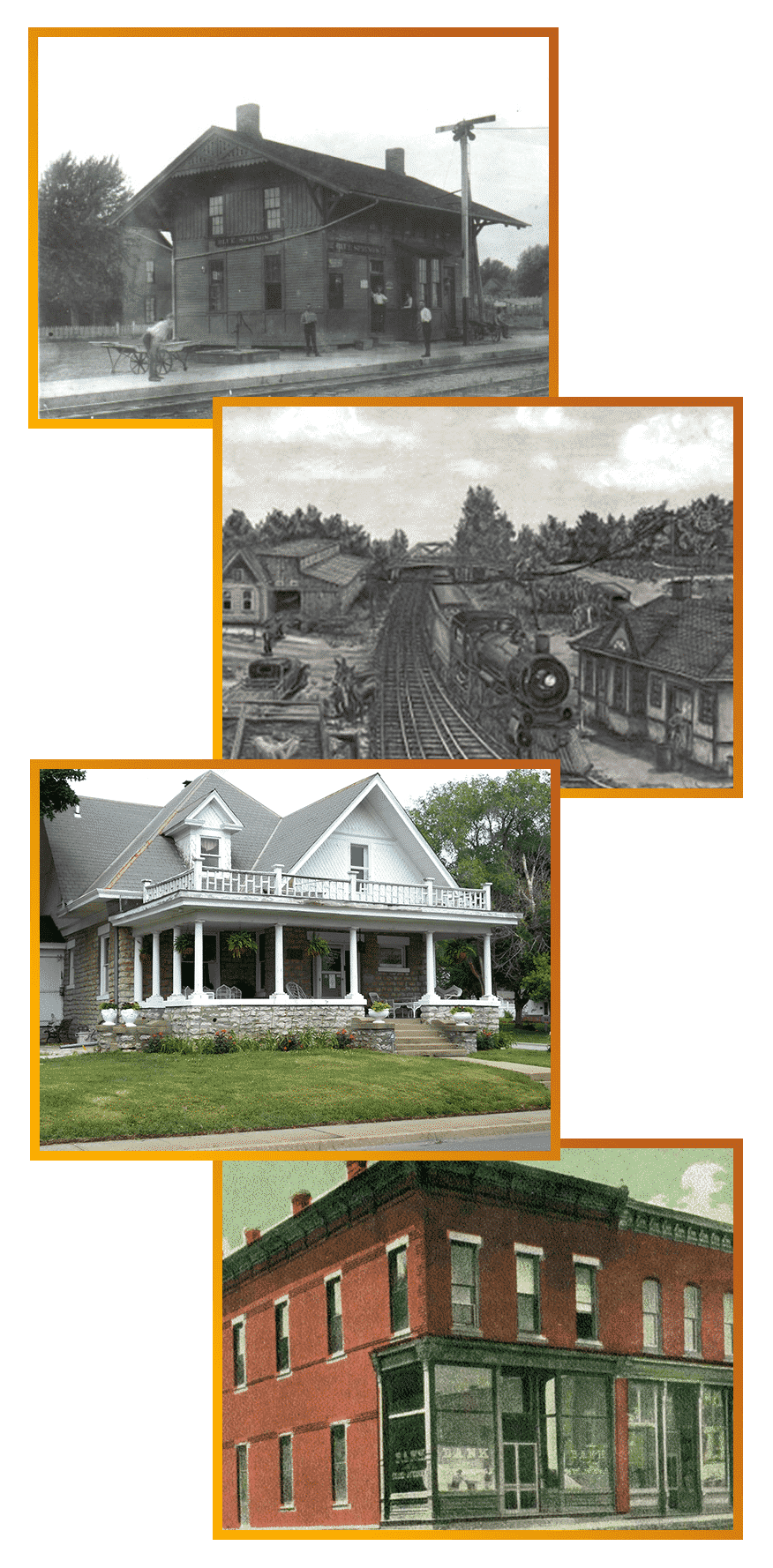 Your Blue Springs, Missouri Fireplace Repair Professionals
Full Service Chimney sweeps have repaired and replaced tens of thousands of fireplaces and chimneys in the Blue Springs, MO area. We can help you too!