Chimney Sweep in Gladstone, MO
If you're looking for the best Chimney Sweep in Gladstone, MO then look no further, you've found the right team to help with all your fireplace and chimney needs!
We provide Complete Fireplace and Chimney Service to Gladstone, MO:
Have a Question?  Call now and speak with one of our CSIA Certified Chimney Sweeps.
Call us at 913-642-6171 or
Whether it's an inspection, cleaning, or repair, a Certified Technician will be on every job site. Backed by a team of support staff ready to help you with everything chimney and fireplace! 
The Fireplaces & Chimneys of Gladstone, Missouri
BY. ROBERT BERRY, OWNER OF FULL SERVICE CHIMNEY
A Community that Loves Fireplaces
masonry being twenty years, and factory-built fireplaces ten, most of the fireplaces and chimneys either have been restored or are needing evaluation and restoration.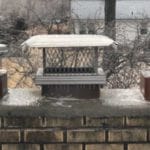 Crown and Chimney Cap in Gladstone
No Longer is the Choice Only Wood or Gas Logs
Although most of the fireplaces here have an open design, with the expectation of open wood fires, the availability to breathe life back into these dated hearths is now a reality. Many homeowners want both a contemporary design and the safe operation that comes from modern wood and gas inserts and fireplaces. Full Service Chimney has been providing the residents of Gladstone with trusted advice and affordable options for over thirty years.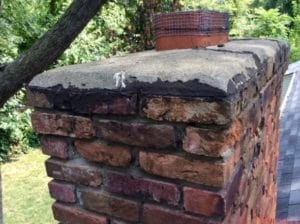 Damaged Crown in Gladstone Needs Repair
How Long Has it Been?
Wood burning inserts and fireplace are coming back into favor with hearth lovers in Gladstone. A return to the simple pleasures of tending a real wood fire is an enjoyment of the past that many families have missed. The restoration of traditional open fireplaces is a specialty of Full Service Chimney, and we have returned more hearths to safe function than any other company in the metro.
Questions? We are the Fireplace Experts
As you spend time in your home, how much more would those gathering with friends and family turn into moments of enjoyment with the addition of a cozy hearth to warm yourselves by? Allow Full Service Chimney a visit to understand your vision of a functional fireplace and chimney. All the better, ask about fireplace remodeling for a spectacular centerpiece that is enjoyed year round. Call 913-642-6171 and talk to one of our certified technicians today.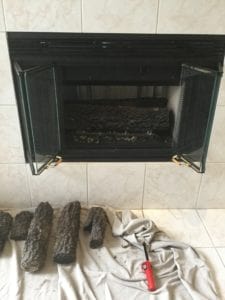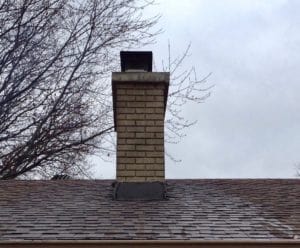 Masonry Chimney in Gladstone
Full Service Chimney now inspects, cleans, and repairs Gladstone chimney's daily… as we've done across Kansas City for over 30 years! 
Our Local Satisfied Customers: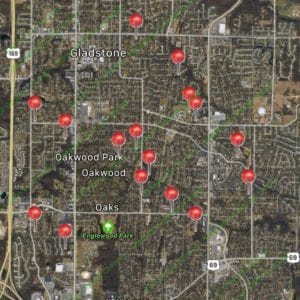 Map shows an actual count of chimneys serviced in 

Gladstone, MO
Be Our NEXT Satisfied Customer …
A Quick History of Gladstone, MO
Though Gladstone was only incorporated in 1952, there were settlers in the area long before. The longest occupied home in the area is the Atkins-Johnson farm which was established in 1824 by the Allen family. The Atkins bought the land in 1834 and increased its property value from $1,600 to $7,000 through new buildings and additions to the home. The owner prior to the Atkins family donated one acre of land to what became the Big Shoal Baptist Church and Big Shoal Cemetery. Most of the founding members of the church and community are buried there. The farm was sold to the Johnson family in 1920. It was passed down through the family until 2005 when the city of Gladstone purchased what was left of the farm. They acquired the abandoned cemetery in 2009 and restored what they could of the headstones. The city now maintains the house and property as an interactive museum.
Present day Gladstone has a population of 27,000 residents. Although it has quite a few residents, the city is only eight square miles large. The city is made of many residential subdivisions but also provides residential and shopping areas. You may notice that residents have a cheeky sense of humor when you see that a few businesses and the city park are named "Happy Rock" instead of "Gladstone". Most of its working citizens commute. Downtown Kansas City is ten miles away and the city is easily accessible by the highways that border it.
Sources:
http://docs.wixstatic.com/ugd/0db143_1edcde6373564057b4237d89ab1ab0a0.pdf
http://www.atkinsjohnsonfarm.com/site-history