Chimney Service for Leavenworth, KS
If you're looking for the best Chimney Service for Leavenworth, KS then look no further, you've found the right team to help with all your fireplace and chimney needs! Whether it's an inspection, cleaning, or repair, a Certified Technician will be on every job site. Backed by a team of support staff ready to help you with everything chimney and fireplace!  Learn more about us.
We provide Complete Fireplace and Chimney Services to Leavenworth
Since 1987 Full Service Chimney™ has provided your local community with a large variety of services for all your chimney and fireplace needs.
Including Inspections, Cleanings, and Repairs such as:
Call now and speak with one of our CSIA Certified Chimney Sweeps.
The Fireplaces & Chimneys of Leavenworth, KS
BY: ROBERT BERRY, OWNER OF FULL SERVICE CHIMNEY
Well known nationwide as the home of Fort Leavenworth, Leavenworth, KS was originally formed in 1827 because of its prominent role as a supply base of the American West. With this rich history, it is no surprise that there are many historic fireplaces and chimneys found within the city that require expert service for maintenance or repair. Full Service Chimney is proud to provide services to homeowners of Leavenworth no matter what age their chimney or fireplace may be. We invite the residents of Leavenworth to lean our expertise and knowledge to ensure their fireplace system remains functional and fashionable year-round.
Rich History Seen in Local Homes and Hearths
With the opening of the fort in the early 1800s, the development of the community and the families that supported it began the style of chimney and fireplaces seen in the present day. Some of the most majestic homes in the Kansas City area, dating back to pre-1900, are found in Leavenworth. Many of these homes were constructed for the families of military officials, prominent businessmen, and the local government politicians. These mansions had multiple chimneys serving mutable fireplaces, as well as gas stove fireplaces in the master bedrooms, and the coal or oil fired boilers. Most chimneys were of an ornamental design, with corbeling of brickwork. Some even had limestone crowns. Almost all of them started out without chimney caps to keep the rain and animals out.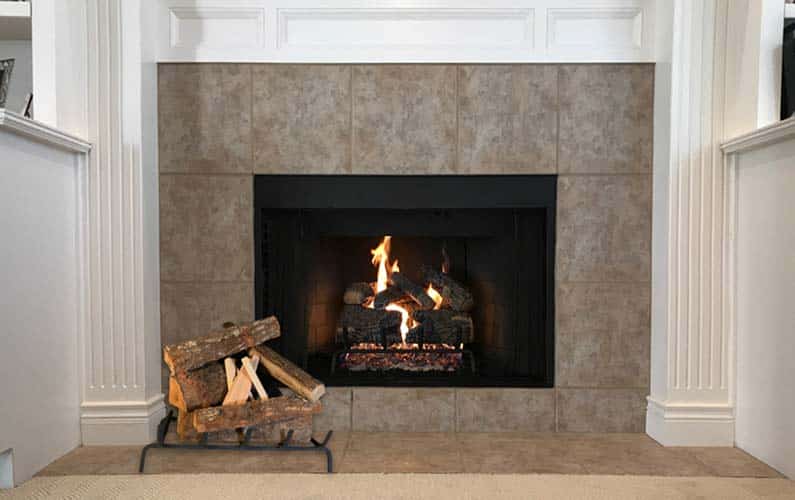 Wood-burning Fireplace in Leavenworth
Hearth Systems Starting to Show Age
Due to so much of the town becoming developed prior to 1945, a number of these early chimneys did not have flue liner systems. They simply relied on the brickwork and parging for protection from the exhaust and excessive heat from the surrounding combustibles. The mortar of these early fireplaces and chimneys was a soft, lime mixture that had very narrow joints. Joints only a quarter inch wide make it challenging to tuck-point these homes in the event the mortar becomes loose. The fireplaces of early Leavenworth, Kansas were frequently open square shaped and ornamented with beautiful tile, hand-carved mantles, and trim. Almost all of these pre-WWII homes had the hearth at floor level.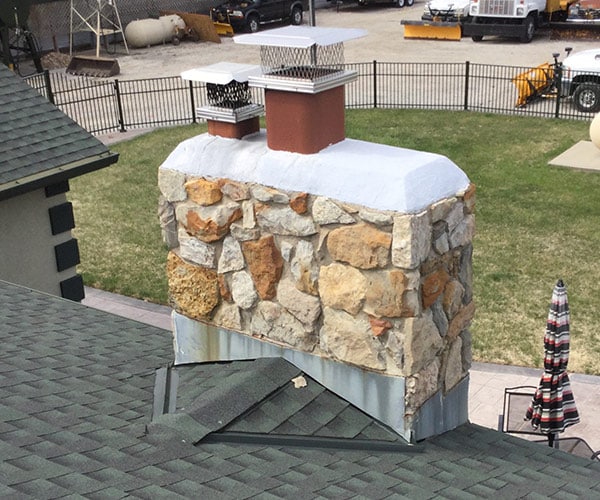 Updated Stone Chimney in Leavenworth
FSC Specialty Care for Old Flue Vents
Leavenworth fireplaces are some of the most challenging to restore to safe functioning. With the outside dimensions frequently being very rectangular, there often isn't room to install a liner system of adequate size to service a large fireplace. Full Service Chimney is knowledgeable in the latest chimney and fireplace restoration techniques. We have restored many homes and hearths to allow the families to enjoy their fireplaces once more.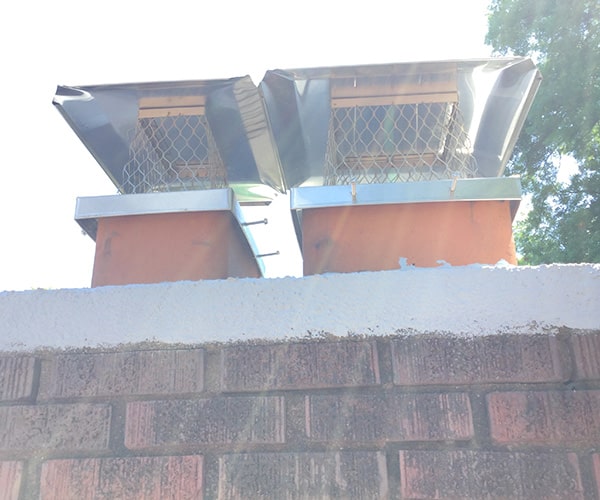 Crown and Cap Update in Leavenworth
Flues are Not Only for Fireplaces
The elderly chimneys and flues in Leavenworth servicing the utility fireplaces in the basement are in current need of repair. Long gone are the coal-fired boilers. These chimneys service gas appliances, some even of the high-efficiency variety. Once a chimney has had oil or coal burned through it, it has a deposit of sulfur embedded in its mortar and tiles. When this sulfur residue is subject to the high moisture content of gas exhaust it is very corrosive to the bricks, mortar, and especially, flue tiles.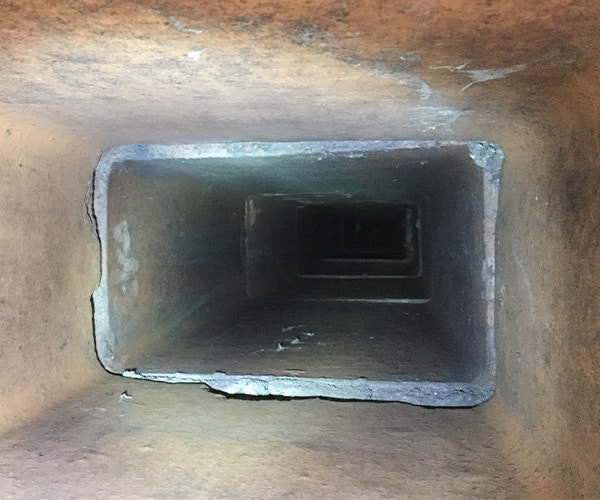 Damaged Flue Liner in Leavenworth needs repair
 Allow Full Service Chimney to assist in first evaluating your flues and hearths, then with your vision in mind, restore the safe function of the majestic pieces.
The Right Team to Help with all your Fireplace and Chimney Needs!
Call now and speak with one of our CSIA Certified Chimney Sweeps.
Call us at 913-642-6171 
A Quick History of Leavenworth, KS
Established as a town just outside of the military garrison, Fort Leavenworth was the first incorporated city in the state of Kansas. The fort was established in 1827 when Colonel Henry Leavenworth was instructed to establish a fort off of the Missouri River where the Little Platte River was nearby.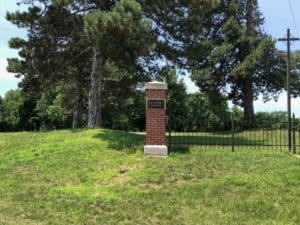 It served as a terminal for the Oregon and Santa Fe Trails. Due to its accessibility to the river and location on the trail, the area grew and the town became incorporated in 1854. The river was also used by slave refugees, and most of the townspeople would assist the refugees in seeking asylum. Although there were citizens who opposed the abolitionists, which caused some physical altercations leading up to the Civil War, most were in favor of abolition. This was so much so that the "Leavenworth Constitution" was legalized in 1858 and recognized blacks as free citizens. Due to hard work from leaders and advocates for the suffrage and rights of freed slaves, 1870, Kansas was home to over 17,000 African Americans, many residing in Leavenworth.
The city has continued to thrive over the last century and a half since its start. Like much of the Kansas City metro areas, the most growth occurred during the sprawl in the 1960s through the 1980s. Fort Leavenworth, although separate from the city, is still very much a part of the commerce and patronage of the city. A recognition of the area's history and culture is celebrated through a yearly veteran's parade and preservation of historical sites throughout the city. In addition, several schools, churches, over 25 parks, and a 28 block historic shopping district with dining service the area's residents and visitors.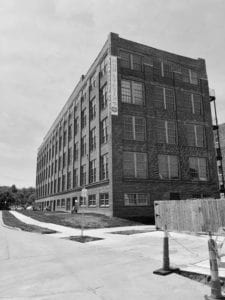 Modernized Historic Building
Your Leavenworth, KS Chimney Service Professionals
Full Service Chimney sweeps have repaired and replaced tens of thousands of fireplaces and chimneys in the Leavenworth, KS area. We can help you too!