Chimney Service in Raytown, MO
If you're looking for the best Chimney Service in Raytown, MO then look no further, you've found the right team to help with all your fireplace and chimney needs! Whether it's an inspection, cleaning, or repair, a Certified Technician will be on every job site. Backed by a team of support staff ready to help you with everything chimney and fireplace!  Learn more about us.
We provide Complete Fireplace and Chimney Service to Raytown, MO and surrounding areas:
Since 1987 Full Service Chimney™ has provided your local community with a large variety of services for all your chimney and fireplace needs.
Including Inspections, Cleanings, and Repairs such as:
We offer a variety of repair and installation services to Raytown and the surrounding area.  Our Certified Chimney Repair Technicians exceed the industry standard to provide our customers with the best experience and highest quality service.
The Right Team to Help with all your Fireplace
Call now and speak with one of our CSIA Certified Chimney Sweeps.
Call us at 913-642-6171 
A Quick History of Raytown, MO
William Ray saw an opportunity to capitalize off of his blacksmithing skills when he built a shop along the Santa Fe Trail eight miles south of Independence, Missouri in 1848. The area had been settled by emigrants from eastern territories like Ohio and Kentucky. The wooded, hilly landscape reminded them of the Blue Ridge Mountains so they originally called the area "Blue Ridge." However, because of the popularity of Ray's shop and the small acreage he owned that intersected trails, it became a well-known landmark called "Ray's Town" and eventually "Raytown". Although Ray moved to Oregon with his family in 1853, Raytown Road was officially marked by town commissioners in 1860. The road helped connect people living around the area to Kansas City.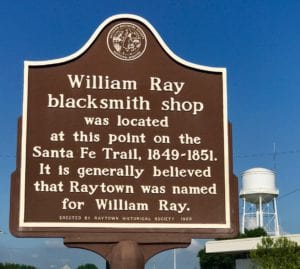 Although the trail was popular, most of the settlers had small businesses, ranches, or farms. It wasn't until the early 1900s when the railroad went in that Raytown began to really grow. An airfield was built in 1922 which was a relatively popular stop for training and refueling. Even Charles Lindbergh spent a few months flight training at Richards Field. Although the town was growing and handling its own municipalities, the town had never been incorporated. When Kansas City began annexing in surrounding communities in the 1940s, citizens of the Raytown area wanted to remain independent and signed a petition to do so. They were granted incorporation in 1950.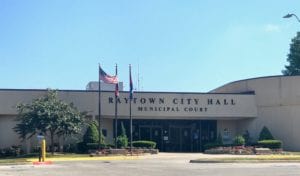 Like much of the Kansas City metro area, Raytown saw tremendous growth in the 60s and 70s. Housing developments and additional public areas contributed to the growth and attraction of the city. The population has stayed nearly the same over the last forty years but offers plenty of modern amenities. The city encourages new business and development while maintaining a small town feel. Residents of the city can enjoy quality schools, parks, community organizations, and great historical sites with the convenience of the city.
Your Raytown, Missouri Fireplace Repair Professionals
Full Service Chimney sweeps have repaired and replaced tens of thousands of fireplaces and chimneys in the Raytown, Missouri area. We can help you too!