Chimney Service in Spring Hill, KS
If you're looking for the best Chimney Service in Spring Hill, KS then look no further, you've found the right team to help with all your fireplace and chimney needs! Whether it's an inspection, cleaning, or repair, a Certified Technician will be on every job site. Backed by a team of support staff ready to help you with everything chimney and fireplace!  Learn more about us.
We provide Complete Fireplace and Chimney Service to Spring Hill, KS and surrounding areas:
Since 1987 Full Service Chimney™ has provided your local community with a large variety of services for all your chimney and fireplace needs.
Including Inspections, Cleanings, and Repairs such as:
We offer a variety of repair and installation services to Spring Hill and the surrounding area.  Our Certified Chimney Repair Technicians exceed the industry standard to provide our customers with the best experience and highest quality service.
The Right Team to Help with all your Fireplace
Call now and speak with one of our CSIA Certified Chimney Sweeps.
Call us at 913-642-6171 
A Quick History of Spring Hill, KS
A wooded creek bank on the popular trade trail between Olathe and Paola seemed like a good spot to plat the town that James B. Hovey envisioned in 1856. He incorporated the town and built a small hotel for travelers the following year. In 1859, Spring Hill became the home to the first woman doctor in the state of Kansas. Doctor Celia Ann Dayton brought her son and husband from Vermont and established a practice in town. She was also rumored to be part of the Underground Railroad and actively helped the enslaved to gain their freedom. Celia's son, Hiram Eugene, was a spy for the Union army.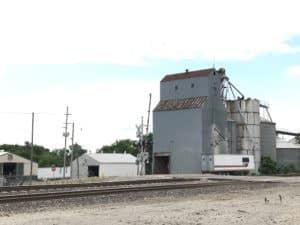 He rode with some of William Quantrill's crew, who frequently terrorized the area. Hiram did this until his identity was discovered and he was killed in 1862. In the same year, Quantrill's Raiders attempted to raid Spring Hill but a farmer convinced them that a company of soldiers was waiting in Spring Hill. The guerrillas left but the Quantrill Raiders did return the next year and killed one citizen while they looted businesses and stole from farmers.
Spring Hill continued to grow to approximately 500 people and several small businesses in the 1870s. When the railroad was being built, the lines threatened to bypass the town unless the citizens paid $15,000 to have the land graded. Spring Hillians were stubborn and refused to pay so the tracks were laid about 1/2 mile from the original town square. Businesses moved closer to the tracks and a new downtown began to develop. The first school, Spring Hill Rural High School, was built in the 1920s. The population remained around the same until the 1960s. At that time, the high school merged to include an elementary and junior high as well.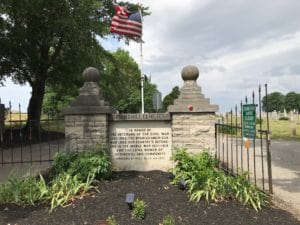 City administrators decided to focus on bringing new industry to the city in the 1980s which successfully brought more businesses and residents to the town. The population increased initially but stayed steadily the same again until the 2000s. Nearby cities in Johnson County sprawled and the last 18 years saw tremendous growth, both in town and in rural parts within city limits. Several new subdivisions were developed leading to new schools and expanding the town out to the east and south. The population between 2000 and 2016 has more than doubled from 2,727 to 6,166 people. Despite its growth, Spring Hill has maintained its small-town values. The historical society has done a great job of preserving early homes and structures as well as the stories that made this small town what it has become today.
Your Spring Hill, Kansas Fireplace Repair Professionals
Full Service Chimney sweeps have repaired and replaced tens of thousands of fireplaces and chimneys in the Spring Hill, KS area. We can help you too!