Chimney Sweep in Stilwell, KS
If you're looking for the best Chimney Sweep in Stilwell, KS then look no further, you've found the right team to help with all your fireplace and chimney needs!
We provide Complete Fireplace and Chimney Service to Stilwell, KS and surrounding areas:
Have a Question?  Call now and speak with one of our CSIA Certified Chimney Sweeps.
Call us at 913-642-6171 or
Whether it's an inspection, cleaning, or repair, a Certified Technician will be on every job site. Backed by a team of support staff ready to help you with everything chimney and fireplace! 
The Fireplaces & Chimneys of Stilwell, Kansas
BY. ROBERT BERRY, OWNER OF FULL SERVICE CHIMNEY
From Stand-Alone Community to Metro City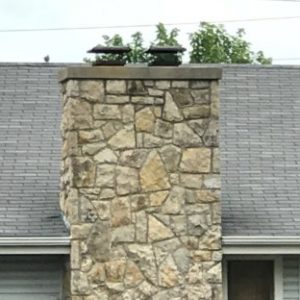 Stilwell wasn't always the modern, cozy metro it is today. Rather, it started as a Civil War-era village. A portion of the homes are a century old, giving those homeowners a special pride. Along with that though comes special challenges to make their house a home. The chimneys in these older homes were originally state-of-the-art but now are in need of attention.
Chimneys and fireplaces built prior to 1945 are frequently missing essential components to keep those homes safe from fire and fumes. Even the homes built during the period of the 50s, 60s, and 70s have their own common issues. Going on 50 years of use, these
flues often need repairs or rebuilding
as often as any in the metro.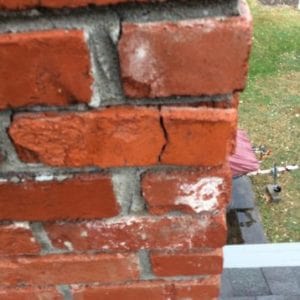 Stilwell Damaged Brick Needs Repair
FSC Helps Hearths Work Safe with Sweep & Repair Services
For thirty years, the families of Stilwell have relied on Full Service Chimney's certified experts for servicing and repairing their hearths and flues. Sweeping, inspecting, repairing, and relining are services we have helped the homeowners of this area with.
First, we inspect the system. Then, with the customers help, we formulate a repair that serves them best. Full Service Chimney understands that not everyone enjoys a wood fire. By interviewing the customer when evaluating the system, we can develop designs that serve that family beyond what they have now.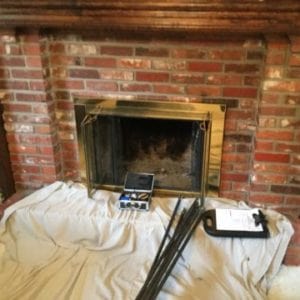 Fireplace Inspection by Full Service Chimney Sweep in Stilwell
Keep Your Home and Hearth Safe
Call one of our Certified Technicians today at 913-642-6171 to answer your questions and suggest the next steps to make all your hearth memories happy ones.
Our Local Satisfied Customers: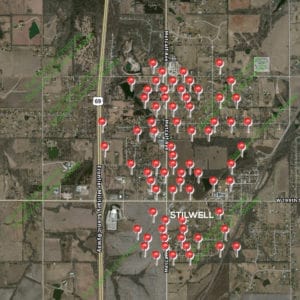 Map shows an actual count of chimneys serviced in Stilwell, KS
Be Our NEXT Satisfied Customer …
A Quick History of Stilwell, KS
The small, unincorporated town of Stilwell began as a stop along one of the railroad lines from Kansas City to the Gulf Coast in 1886. The town, also known as Aubry Township, was allegedly named after the owner of the Missouri Pacific Railroad. Churches were some of the first establishments in the area beginning in 1856.
Because it lies close to the state line, Aubry-Stilwell was a battleground for Red Legs and Jayhawkers during the Civil War. Legend tells that nearly every original building in town was burned by one side of the Civil War or the other. The town prospered, but in 1925, a fire destroyed a large part of the businesses. Unfortunately, it never recovered. The town has mostly remained small businesses and rural agricultural land until the last two decades.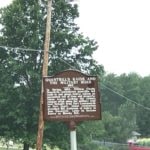 Although it only has approximately 1,763 residents, nearby Overland Park has sprawled out, increased property value, and sparked new development. The elementary school is now part of the Blue Valley School District. In 2013, community members and officials gathered several times from Stilwell, Overland Park, and Johnson County to discuss the future of the town. A 15-year plan was established and agreed upon. Although Overland Park is developing around Stilwell, the town wants to remain independent and focus on a small town atmosphere that is inviting and accommodating to families and businesses of all sizes.