In the crisp embrace of autumn, we find a special magic happening around the hearth. The flickering flames, the comforting crackle of burning wood, and you can feel it as the warmth seeps into your bones. All these elements make the fireplace the heart of your home. This October, we celebrate National Fireplace Month under the cozy banner of "Home is Where the Hearth is."
This fall celebration invites us to embrace the essence of home – the place where your stories are made, laughter echoes, and the fireplace  becomes the focal point of the room and the hearth is the focal point of your most cherished memories.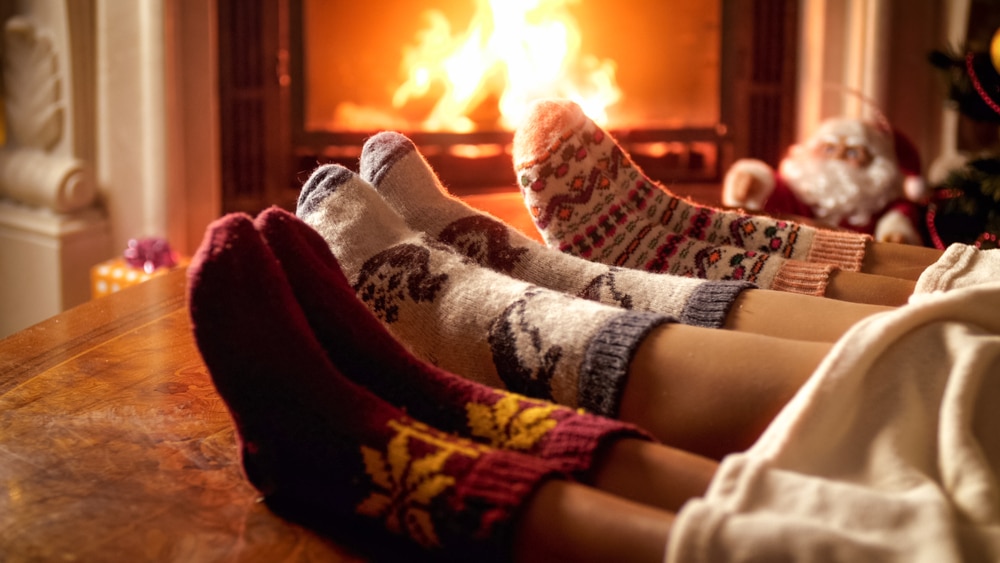 The Hearth: A Symbol of Home to Last the Ages
From ancient times to the modern day, the hearth has been the symbolic center of a home. Representing physical warmth, and also emotional comfort that helps build familial bonds. Gathered around the fire, families can reconnect, friends can  find solace, and love is woven into every moment and every flame. During National Fireplace Month in October, we honor this symbol of home and the intangible qualities it embodies.
For those of us who work in the chimney industry, this month holds an extra special place in our hearts, because it's our livelihood. Not only that, but being able to help people enjoy these special moments all year long provides our team with a sense of warmth and satisfaction (not to mention the sense of duty to ensure the best care is given when we visit for annual chimney sweep appointments).
Your Fireplace Creates Warmth and Connection
Everyone loves a good fire in a fireplace because the memorable ambiance helps us encourage warmth and connection. Sitting fireside at the hearth allows us to experience many of those little things that are often missing from our busy modern culture and daily lives!
Somehow the hearth has the power to take us back to a simpler time and bring us fully into the present moment, all at once! Everything feels possible in the warm glow of the fire.
The Hearth is the Best Place for Family Gatherings
The hearth is a magnet for all things family time! The fireplace tends to pull people closer together, encourage more shared conversations, enjoy board games, and simple quality time. 
Your Fireplace is Perfect for Intimate Evenings
Imagine you're enjoying a quiet evening at home, a cup of hot cocoa in your hand, and the soft light of the fire casts a warm-gentle glow over the room. The hearth creates the most intimate atmosphere. It makes it a perfect place for romantic dates or special story-telling sessions. A cozy hearth is perhaps the best place in the whole house to unwind after a long day.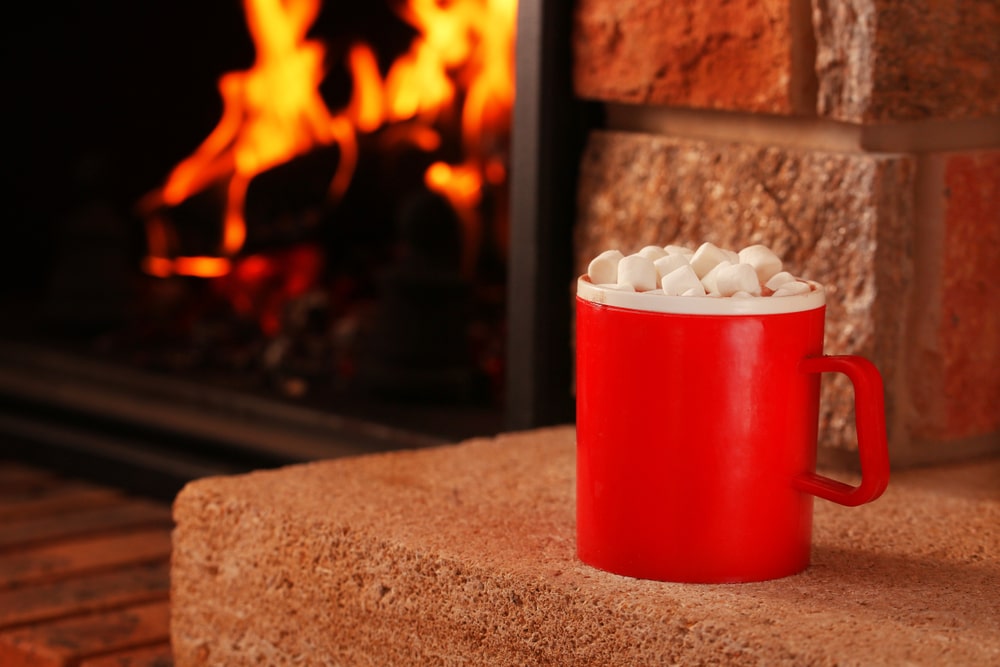 The Hearth is a Creative Sanctuary
For many, the hearth becomes a creative sanctuary. Writers find inspiration, artists discover new ideas, and musicians compose melodies, all while basking in the warmth of the fire. It's a place where creativity flows freely.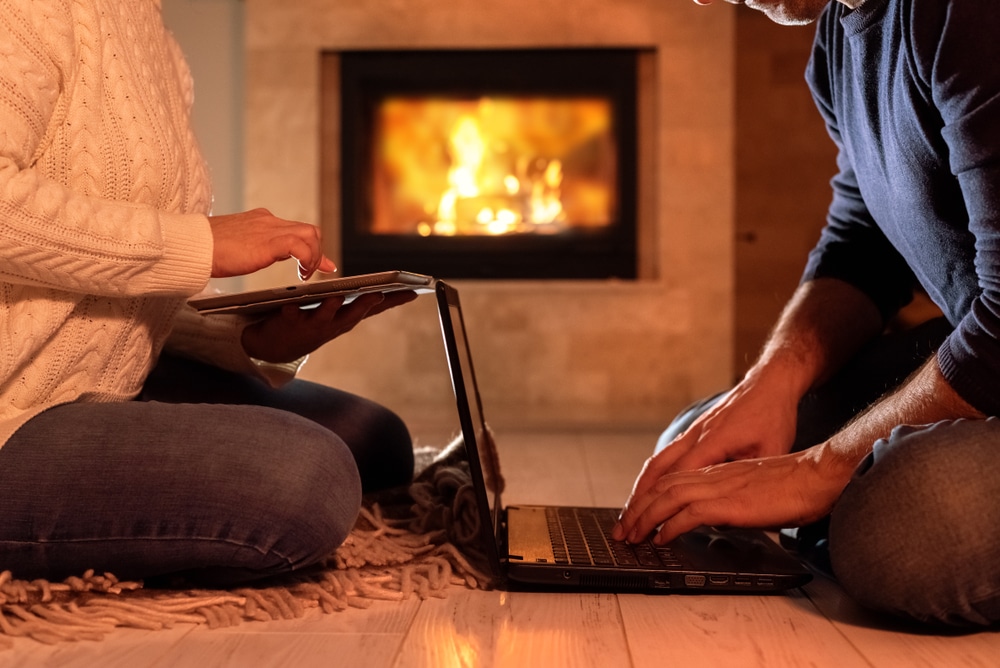 Nurturing Your Hearth Room
No matter what kind of fireplace or stove you have as the centerpiece of your hearth there are some things you should remember. And whether you use it as a real heating device for your house or just for the occasional entertainment purpose, be sure to read through this short list of guidelines. 
Safety First:
Before you light your very first fire of the season, there are some things you must do to ensure your fireplace and chimney are in good shape and ready for operation. Make sure you schedule a chimney-fireplace inspection to help you maintain a safe and efficient experience.
Choose Sustainable Options:
It is best to opt for sustainable firewood or consider eco-friendly fireplace alternatives like electric or gas fireplace options. These other choices not only reduce your environmental impact but also provide efficient heating solutions. At Full Service Chimney, we understand it's not for everyone but we truly prefer the experience of wood-burning. In combination with purchasing good quality firewood, another way you can reduce your environmental impact is by making sure to properly season your wood before you burn it.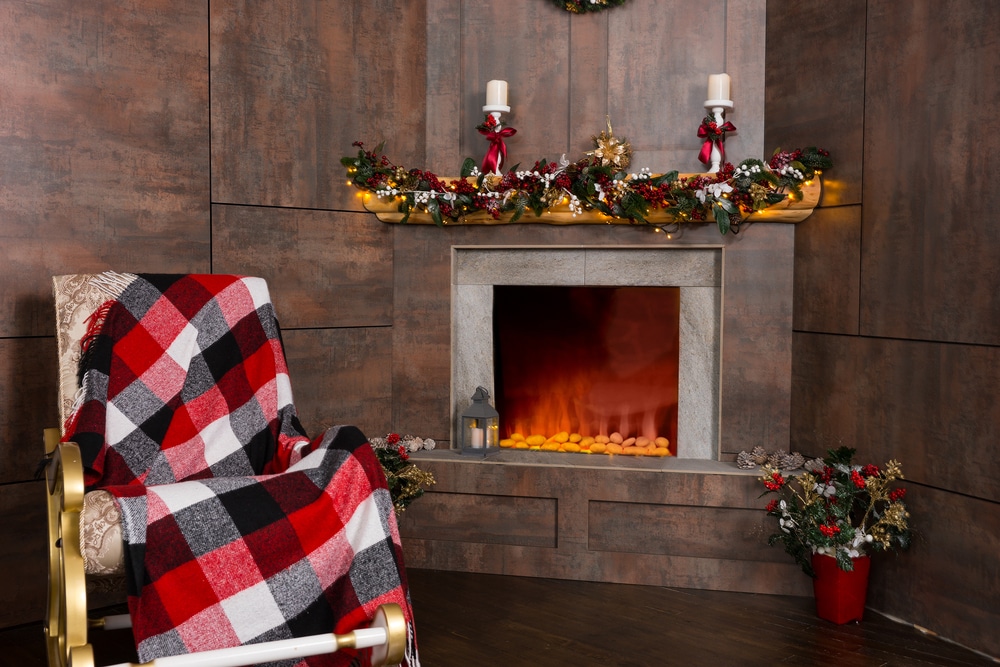 Decorate with the Hearth in Mind:
Allow your fireplace to inspire your home's décor. Arrange your furniture in ways that create a cozy seating area that just so happens to be around the fireplace! Use soft cushions and warm blankets to help you cuddle up near the fire when you're lounging in your fuzzy winter socks.  Another great idea is to add a touch of personality with decorative fireplace tools and art pieces that you can even change as often as the seasons do!
Safety Reminders for Decorating Your Fireplace Hearth Area:
When you're doing any sort of decorating in your hearth room, you must make sure that you have a good amount of distance between your fireplace and any combustible items/flammable materials (ie. couch, cushions, pillows, blankets… even rugs if they're not heat resistant!). A minimum of 3-feet is required for safety purposes. Sitting that close however may still be way too hot, so we'd recommend more like 6-feet to be comfortable. That is a guideline that ultimately depends on your room size and personal preferences too!  When in doubt ask a professional during your annual chimney sweeping.
If you have an open fireplace it's a wise decision to invest in some sort of protective screen to catch sparks. And remember just because it's protective, doesn't mean it has to be ugly. Many screens come in nice decorative styles so you can often customize your hearth to you.
>>> It's not just about the fireplace. Click here for chimney related safety tips. 
While we at Full Service Chimney revel in the natural glory of fireplaces all year, during the month-long October celebration we invite you to participate. All you have to do is embrace the warmth and glow of your hearth during National Fireplace Month! 
Let us all acknowledge the significance of a most timeless tradition. Home truly is where the hearth is – a sanctuary of love, connection, and  possibilities as endless as our dreams. So, light your fire, gather your loved ones, and relish the simple joy of being together around the hearth, because in its flickering flames, we find not just heat, but the essence of what makes a house a home.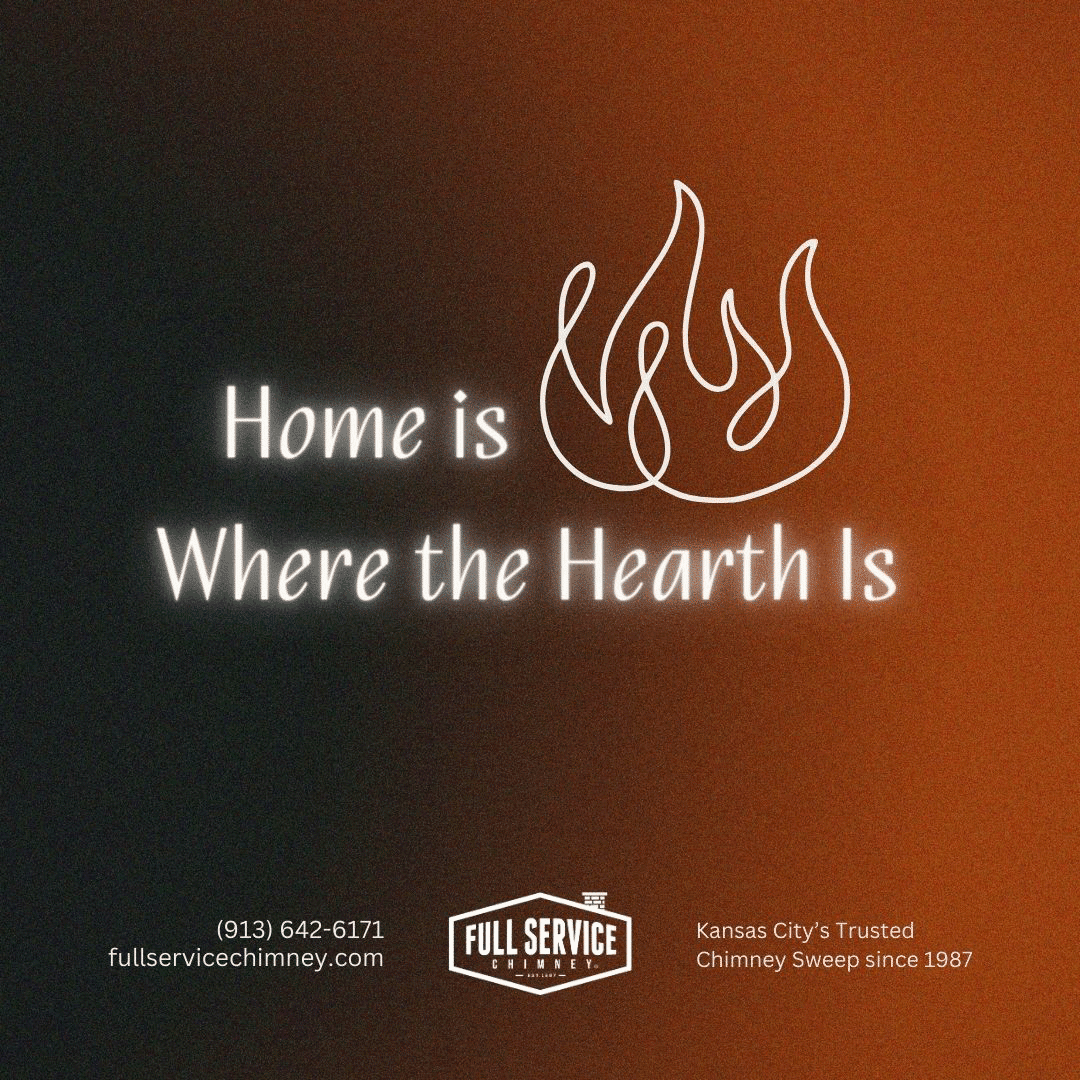 In honor of celebrating the joy that fireplaces can bring we share "Home is Where the Hearth Is" because fireplaces are at the heart of everything that we do at Full Service Chimney.
Learn more about National Fireplace Month on the Midwest HPBA website and while you're there check out their awesome fireside audio playlist!
Make posts on social media using hashtag: #NationalFireplaceMonth