Chimney Service in Independence, MO
If you're looking for the best Chimney Services in Independence, MO then look no further, you've found the right team to help with all your fireplace and chimney care needs!
Whether it's an inspection, cleaning, or repair, a Certified Technician will be on every job site. Backed by a group of support staff ready to help you with everything chimney and fireplace!
We provide Complete Fireplace and Chimney Service to Independence, MO and the Surrounding KC Metro Areas:
Since 1987 Full Service Chimney™ has provided your local community with a large variety of services for all your chimney and fireplace needs.
Including Inspections, Cleanings, and Repairs such as:
We offer a variety of repair and installation services to Independence, Missouri and the surrounding area.  Our Certified Chimney Repair Technicians exceed the industry standard to provide our customers with the best experience and highest quality service.
The Fireplaces & Chimneys of Independence, Missouri
The chimneys of historic Independence, Missouri are as stylish as any masonry hearth construction found in homes built prior to 1900. And, as you might imagine, these chimneys and fireplaces need the same care and maintenance that is so common with their modern counterparts. No matter what type of chimney you may have or what its age might be, the team at Full Service Chimney™ is here to help with superior repair and maintenance services.
We look forward to helping you enjoy your fireplace year-round! 
Historic City Architecture
With the attention to architectural style and design, these flues were not appendages to the home but rather statements of style and refinement. The mansions adorn with these chimneys frequently had multi-use chimneys and fireplaces, each unique, but matching in style. Early fireplaces were a blend of functionality because they were needed for warmth and interior decor with no shortage of fine tile and woodwork.
The mantles, frequently made by hand, offered carvings of the blue-collar artisans, which cannot be found today. However, the chimneys and fireplaces of this period, although well built, have the qualities of most older hearth products. That is, they were constructed without the safety considerations and modern materials that homes need to keep them safe. A frequent omission to these chimneys is the absence of a flue liner.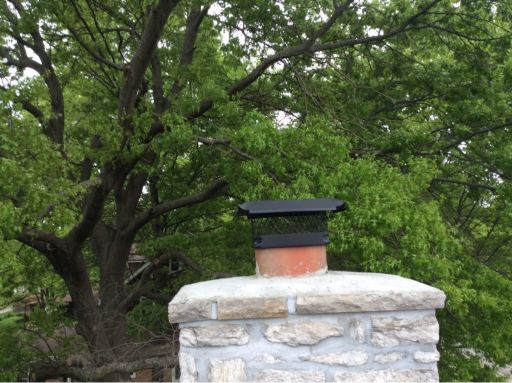 Independence Stone Chimney
What Makes a Warm Hearth?
Clay flue liners did not become available until around 1900 and were sporadically incorporated into new construction until 1945. This means the first homes of Independence likely need their flue inspected for any needs the liners may have. The other concerns these older chimneys may have are if the needed clearances to combustibles are present. Sometimes, chimneys and fireplaces are built without the proper distance to 2x4s and lathe construction.
As a result, these nearby combustibles can overheat, resulting in risking a home fire. Sadly, compromised flue liners and poor clearance to combustibles are not the only issue of 100+-year-old chimneys. These are the issue Full Service Chimney helps homeowners with regardless of the age of the home.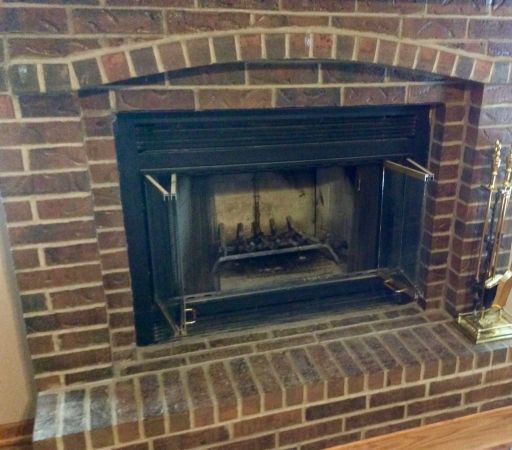 Independence Masonry Hearth
Your Hearth Repair Resource
Full Service Chimney™ has been a resource to Independence homeowners since the late 1980s. The unique issue to the hearths and chimneys commonly found here, keeping abreast of the latest technologies and restoration techniques, are our specialty.
If you have a modern gas fireplace or are caretaker of a century-old historic home, allow Full Service Chimney™ to be a resource for  your fireplace and chimney maintenance.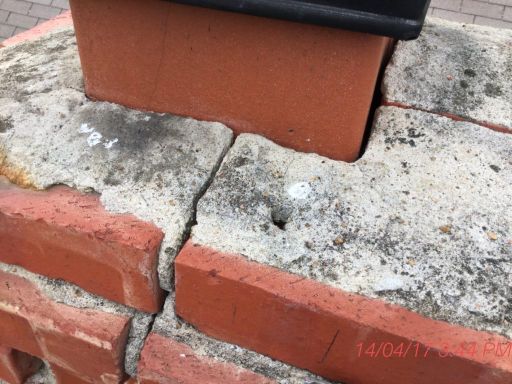 Damaged Brickwork Needs Repair
Updated Chimney Crown and Cap
Although a vital part of the overall chimney system, the crown and cap are often overlooked because homeowners do not see them regularly without a little effort. As a concrete, mortar or stone covering that seals the top of the chimney and diverts rainwater, damaged or aged chimney crowns can begin leaking rainwater inside of the home and further damaging other components inside of the fireplace or chimney.
Full Service Chimney™ offers complete crown and cap repair, replacement and restoration services to help protect your investment.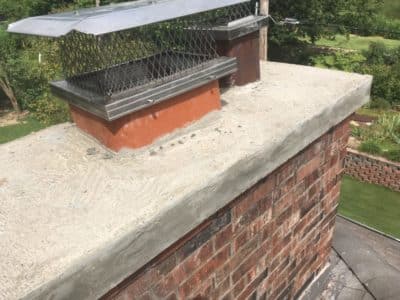 Updated Chimney Crown and Cap
The Right Team to Help with all your Fireplace and Chimney Needs!
Call now and speak with one of our CSIA Certified Chimney Sweeps.
Call us at 913-642-6171 
A Quick History of Independence, MO
Named for the "Declaration of Independence", the city was founded in 1827. Before becoming an official hub for fur traders and outfitters, the land was inhabited by Missouri and Osage Indians. It was also once a stopping point for Lewis and Clark in the early 1800s.
Due to being the furthest west location on the Missouri River reachable by cargo and steamboats, Independence became a popular post for trade and travelers utilizing the river as well as the trails. Things were mostly peaceful between settlers and visitors until the 1830s. At this time, Joseph Smith, leader of the Latter Day Saints Movement, began a church in Independence that he prophesied to be the center for the Second Coming of Christ. The followers of this religion were called Mormons. The Mormons were in conflict with the other townspeople which resulted in a small war in 1838 that drove most of the 10,000 members of the church out of the state of Missouri.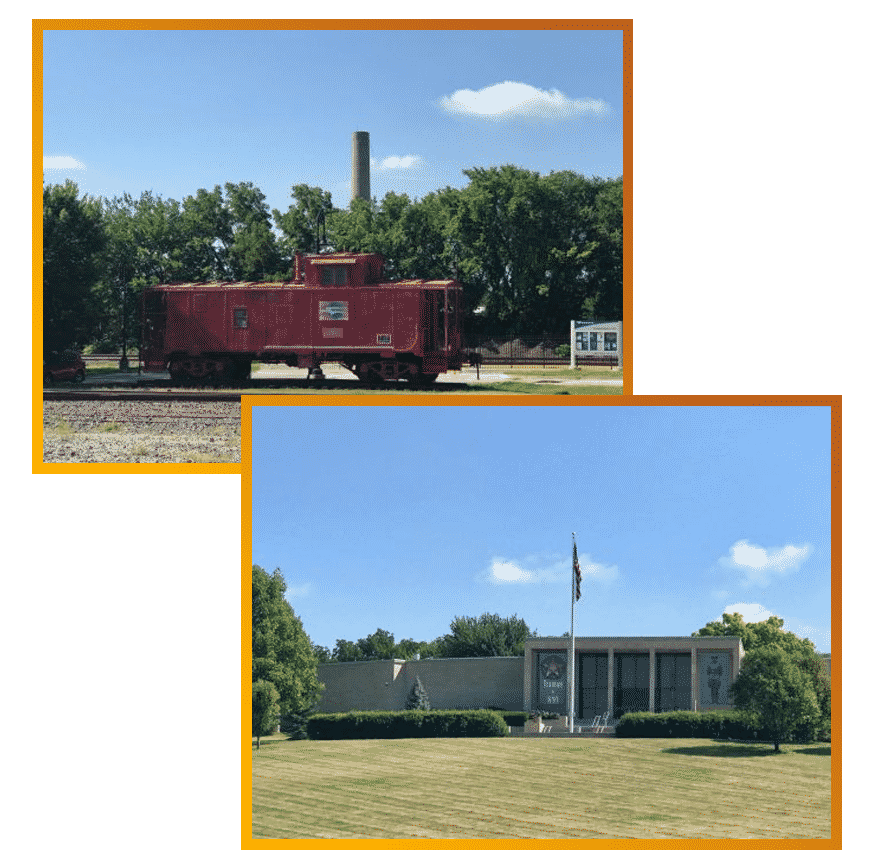 Despite the civil issues, the town prospered. In 1849 the first mayor was elected and Congress recognized the city as the head of the Oregon Trail. It was also a prominent part of the California Trail between the 1840s to 1860s. The city suffered from battles during the Civil War where the Confederate army won control of the city.
After the war, building increased and extended from Kansas City, and the population nearly doubled in the 1890s. Former President of the United States, Harry S. Truman, was a prominent political figure in Independence in the 1920s and 30s before his presidency. The city experienced large growth again in the 1950s and 60s, reaching over 110,000 residents. Although this city has every modern amenity its 117,000 residents could need, Independence celebrates its roots with Santa-Cali-Gon Days, commemorating its significance in the old trails and preserving its historic courthouse and buildings.
Your Independence, MO Fireplace Repair Professionals
Full Service Chimney sweeps have repaired and replaced tens of thousands of fireplaces and chimneys in the Independence, MO area. We can help you too!