Chimney Service in Olathe, KS
If you're looking for the best Chimney Services in Olathe, KS then look no further, you've found the right team to help with all your fireplace and chimney needs!  Whether it's an inspection, cleaning, or chimney repair, a Certified Technician will be on every job site, backed by a group of dedicated support staff ready to help you with everything chimney and fireplace! 
We provide Complete Fireplace and Chimney Services to Olathe & Kansas City Metro Area:
Since 1987 Full Service Chimney™ has provided your local community with a large variety of services for all your chimney and fireplace needs.
Including Inspections, Cleanings, and Repairs such as:
The Chimneys & Fireplaces of Olathe, Kansas
As the county seat of Johnson County, Kansas, Olathe is considered home to over 140,000 residents. With this large population, it is no surprise that there is a need for an affordable and reliable chimney and fireplace repair services provider in the area to address general wear and tear or weather damages that can lead to leaks. The technicians at Full Service chimney are here to make it easy to maintain or repair your chimney or fireplace in Olathe.
Olathe has seen so much growth since its incorporation in 1857, so the age and variety of homes and chimneys are numerous. The majority of the homes with fireplaces and chimneys were constructed between 1970-1999. During this period construction workers used a mix of masonry and factory-built fireplaces and prefab chimneys and included clay liners. And, although these homes may be older, the average usable lifespan of masonry chimneys will generally be around 15 years.
The average lifespan for factory-built chimneys is around 10 years. Because of their age and general wear, most of the fireplaces and chimneys in Olathe have been repaired, replaced, or are currently in need of maintenance and restoration. For these fireplaces and chimneys, it is important to work with a knowledgeable and experienced service provider.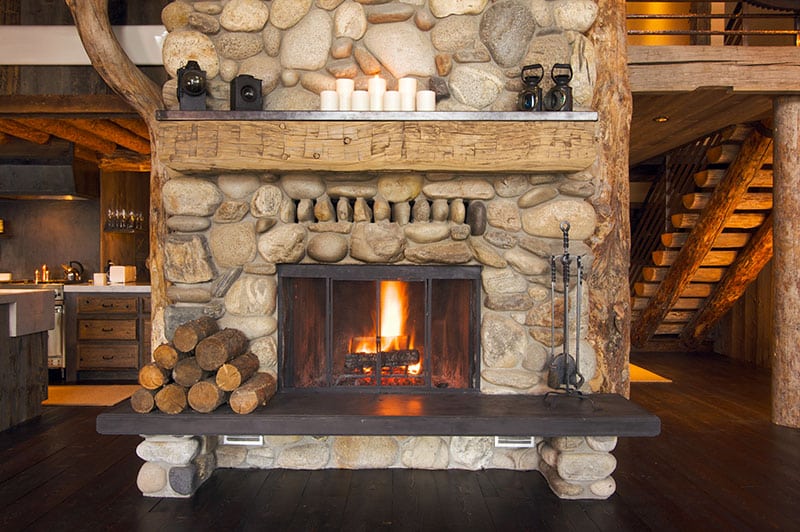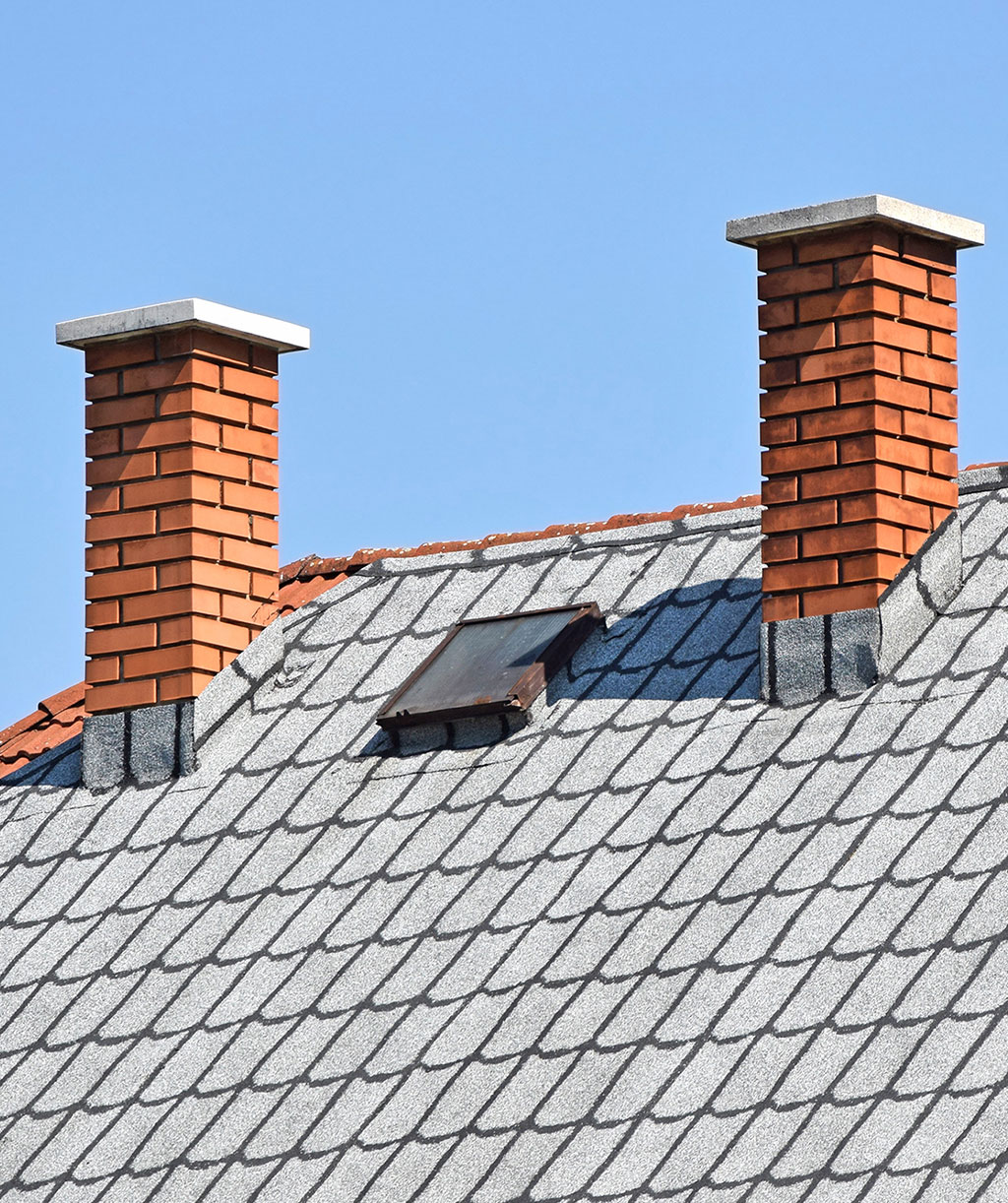 Trust Only the Best For Your Maintenance and Repairs
Full Service Chimney™ (FSC) has been servicing Olathe since 1987. So, you can trust that we are familiar with the area and the pattern of repairs. The stainless steel systems our company installs as new or replacement chimney liners offer the advantage of minimum demolition to the home cosmetically and a lifetime warranty from the manufacturer. Some of the original stainless steel liners installed at the beginning of our thirty years of service are still in good working condition. In addition to linings, factory-built fireplaces and chimney repair are a frequent project for FSC  in Olathe, Kansas.
While most of the town's chimneys have simply "worn out", occasionally repairs need to be made due to poor installation. Our team can identify any issues with your existing unit and perform proper maintenance and repair. Full Service Chimney™ offers comprehensive chimney inspection services for homeowners and for those who are looking to buy and sell a property.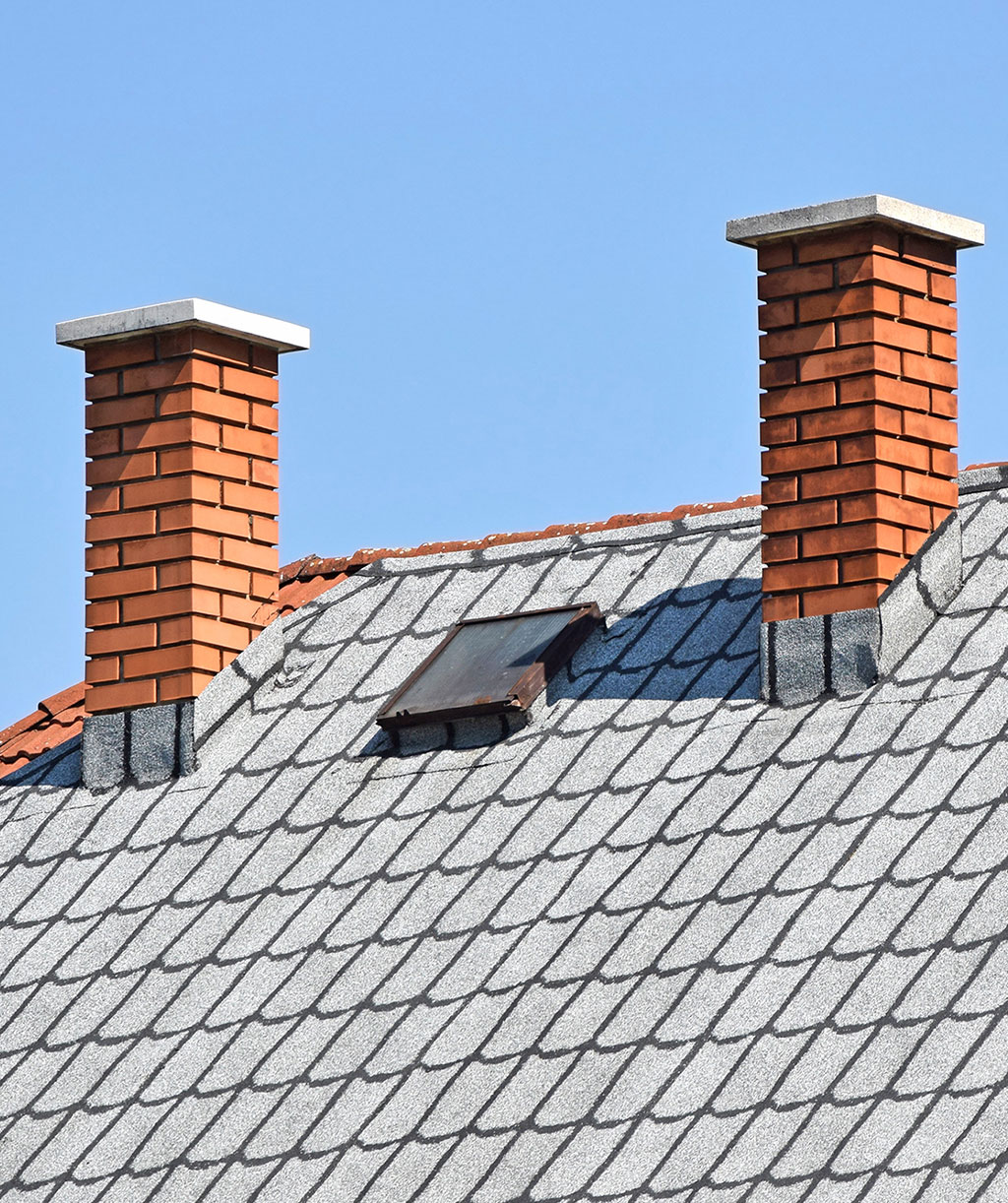 First, we schedule an appointment to have one of our certified technicians inspect the chimney and fireplace. Next, we publish a report with photos and evaluations and offer options for any needed repairs. Our team will complete your service with guaranteed quality and satisfaction.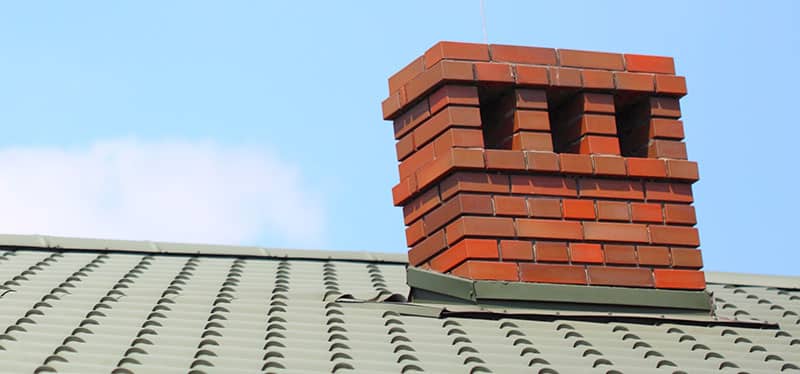 Full Service Chimney regularly installs a gas exhaust liner kit in the original chimney, both preserving the delicate flue and returning the needed level of safety for the customer.
Full Service Chimney™ inspects, cleans, and repairs KCK chimney's daily… as we've done for over 35 Years!
The Right Team to Help with all your Fireplace and Chimney Needs!
A Quick History of Olathe, KS
Olathe, pronounced "O-Lay'-tha", is the Shawnee Indian word for "beautiful" which is how settler Dr. John T. Barton described the flower saturated prairie land that he incorporated in 1857. What started as the second little prairie town in Johnson County soon became a fast-growing landmark of historical events.
The neighboring state of Missouri's involvement in the Confederacy complicated the relationship when Kansas entered the Union as a free state. At that point, Olathe became a post to Union militia shortly after joining. Subsequently, Olathe was victim to a raid by William Quantrill and a guerrilla of Confederate soldiers that left some dead and the city destroyed in 1862.
The military post was decommissioned in 1865, but the town became a hub for travelers on the Oregon, California, and Santa Fe Trails. The Mahaffie House was a supply store for wagons and is still maintained as a historical site and interactive museum by the city today. However, after the intercontinental railroad was built, Olathe tourism died down and the city subsided into a sleepy small town.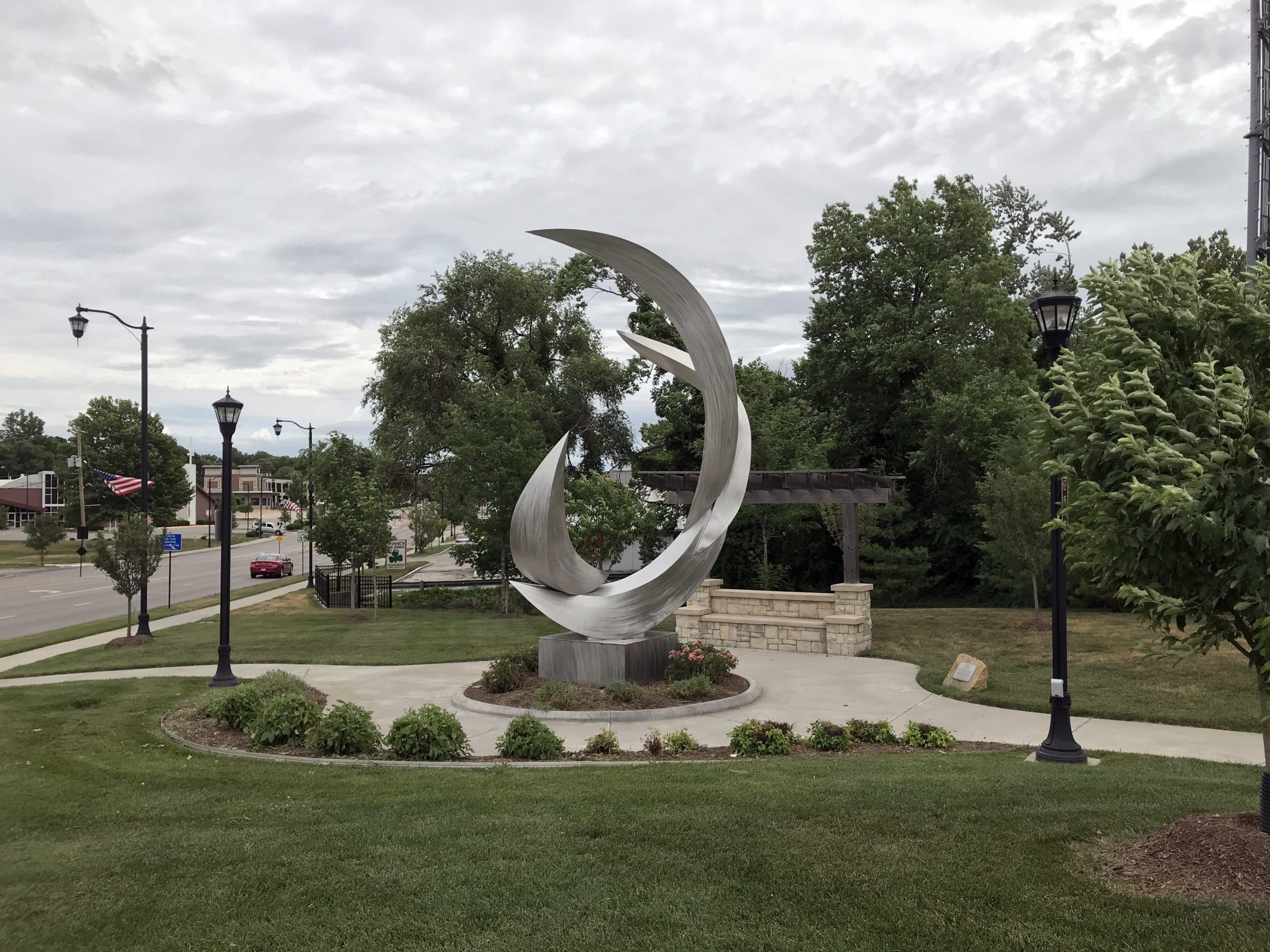 In the 1950s, the interstate system, specifically I-35, built through Olathe brought substantial residential and then economic growth. Because of this surge, it is now the fourth largest city in Kansas with an estimated population of 135,000 people, according to the city website. The city offers two lakes, several parks and trails, and multiple public amenities. With a low crime rate, a sound economy, affordable cost of living, and support from surrounding cities, Money magazine ranked Olathe 11th in the "100 Best Cities to Live in the United States" in 2008.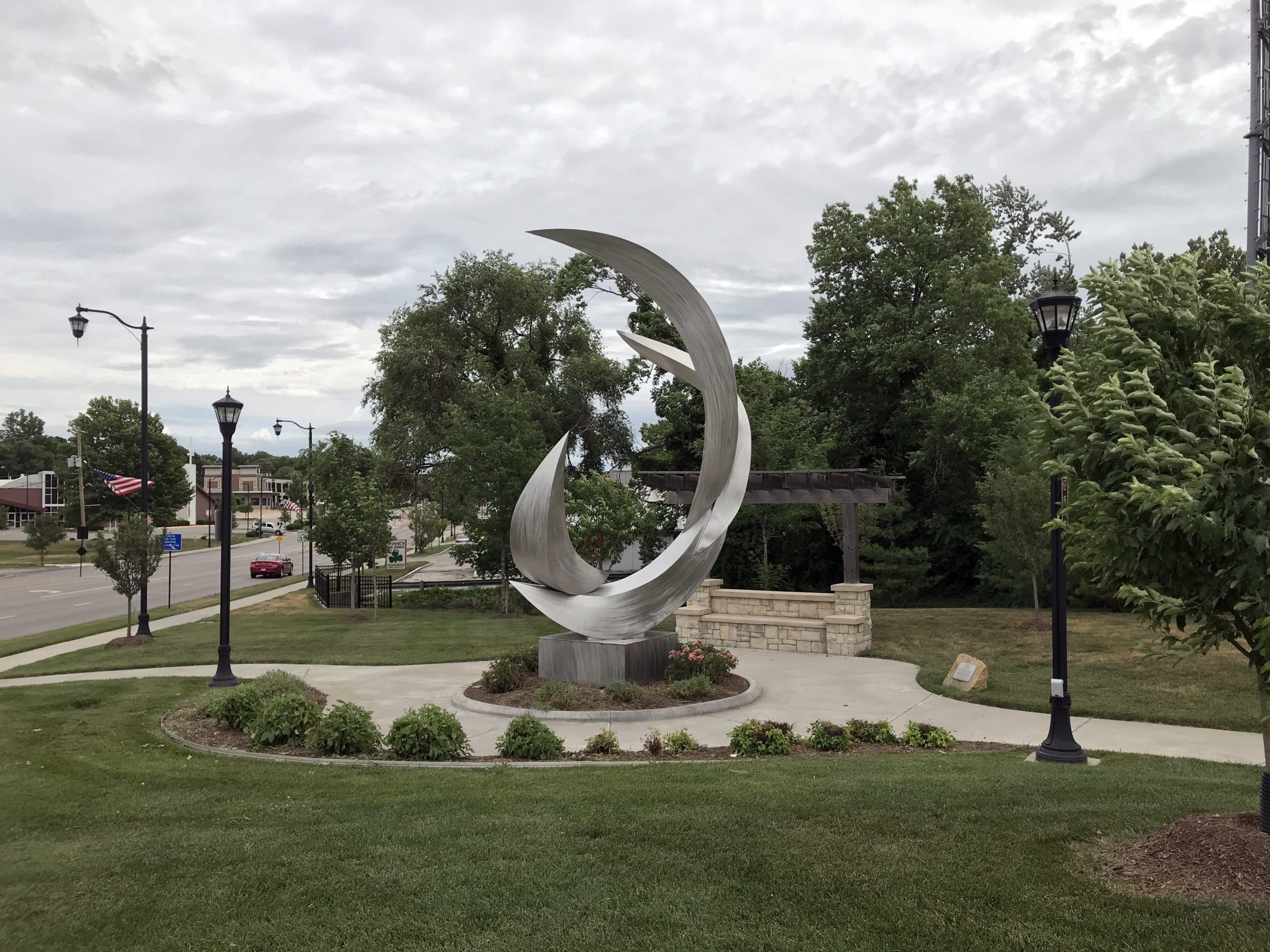 Your Olathe, KS Fireplace Repair Professionals
Full Service Chimney sweeps have repaired and replaced tens of thousands of fireplaces and chimneys in the Olathe, KS area. We can help you too!