Chimney Service in Paola, KS
If you're looking for the best Chimney Service in Paola, KS, then look no further, you've found the right team to help with all your fireplace and chimney needs! Whether it's an inspection, cleaning, or repair, a Certified Technician will be on every job site. Backed by a team of support staff ready to help you with everything chimney and fireplace! Learn more about us. 
We provide Complete Fireplace and Chimney Service to Paola and the surrounding area:
Since 1987 Full Service Chimney™ has provided your local community with a large variety of services for all your chimney and fireplace needs.
Including Inspections, Cleanings, and Repairs such as:
We offer a variety of repair and installation services to Paola and the surrounding area.  Our Certified Chimney Repair Technicians exceed the industry standard to provide our customers with the best experience and highest quality service.
The Fireplaces & Chimneys of Paola, Kansas
BY: ROBERT BERRY, OWNER OF FULL SERVICE CHIMNEY
With many folks choosing Paola as their home before 1900, the age of the homes varies from over a century old to active construction as we speak. The chimneys and fireplaces are varied in design as well.
Many designs are of a utility nature. These utility flues provide venting to the home for heat and hot water. Other designs have additional chimneys that serve as ornamental fireplaces used for entertaining and removing the chill of a parlor.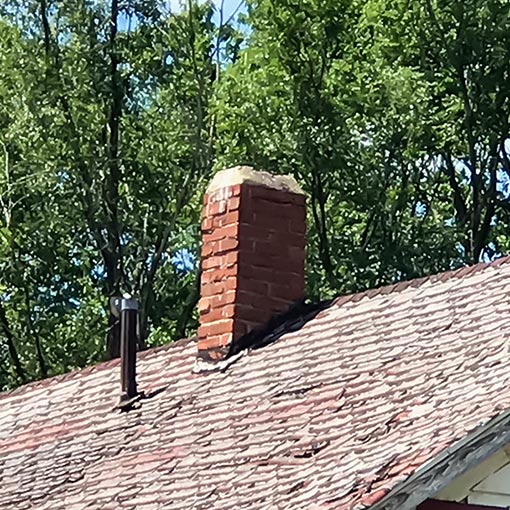 The immigrants and pioneers who settled here brought the traditions of hearth construction to their new homes. Common in function but unique in style, some of these ornamental fireplace hearths are not often seen in other areas of the metro. Full Service Chimney is well experienced in the hearth and venting products of Paola, as we have been servicing them for over 36 Years. Where possible, we encourage unique fireplaces to be restored to the original design to preserve pieces of the one-of-a-kind fixtures.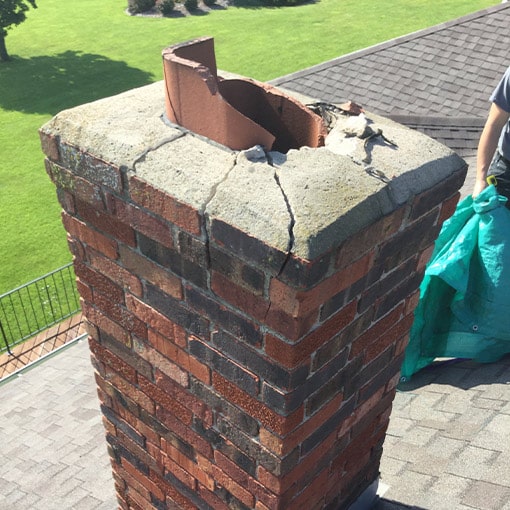 With the town's growth only picking up speed from the late forties to today, chimney and fireplace design became similar to what can be seen across the country. The median age of a venting hearth in Paola is more than 50 years. The average age of a typical chimney and its vent is 10-20 years. It is not recommended to actively use a fireplace or venting system until it has been evaluated for sound function.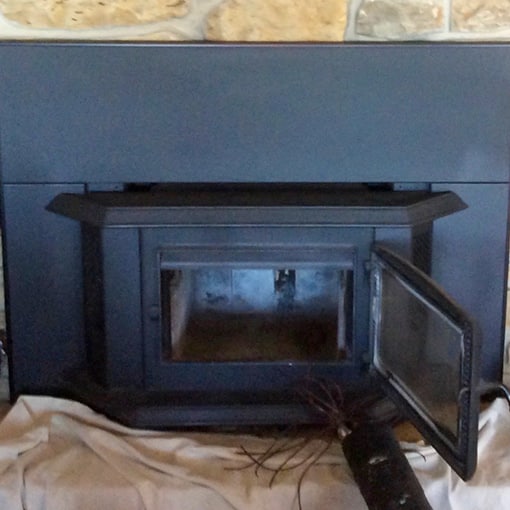 Today, homeowners utilize many of the commercially available heating and hearth appliances that customers with busy lifestyles have come to value.  These factory-built hearth and chimney units provide versatile heating qualities and affordable usage regardless of a new construction or Victorian remodeling.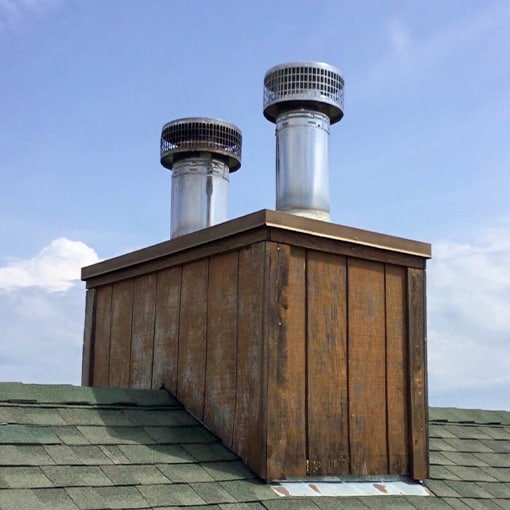 From Sweep to Repairs, Let FSC Serve You
Caring for a fireplace in the home is best not left to amateurs. Carelessness or misunderstanding of proper construction, repair, or maintenance could allow an otherwise safe appliance to operate in a hazardous fashion. 
The Right Team to Help with all your Fireplace
Call now and speak with one of our CSIA Certified Chimney Sweeps.
Call us at 913-642-6171 
A Quick History of Paola, KS
Several years before it was platted in 1855, Natives and settlers alike lived on the land we know today as Paola. It was first settled by the Confederated Allied Tribe, or members of the Wea, Peoria, Kaskaskia, and Piankeshaw tribes who were relocated between 1827 and 1832.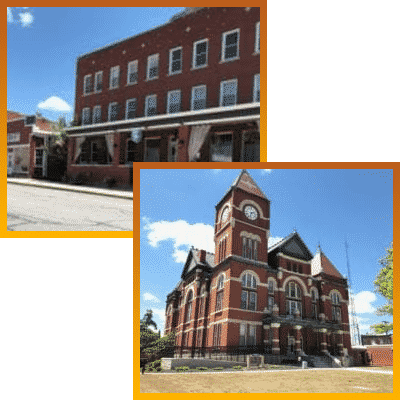 The tribe was led by Baptiste Peoria, who was both French and Native American. The settlement was called Peoria Village. In the 1840s, white settlers and missionaries built homes and churches in the area and an Indian school. In 1852, an Italian priest named Father Paul Ponziglione moved to Peoria Village.
He called the town Paola, based on a town by the same name on the coast of Italy. The Indians of the area continued to call the area Paola because they respected Father Ponziglione so much. The town was peaceful and luckily spared attack during William Quantrill's raids in the area. When Kansas entered the Union in 1861, the native people were left to choose between staying in the area and becoming citizens of the United States or being exiled to Oklahoma. Some stayed, but most, including Baptiste Peoria, left with the tribe.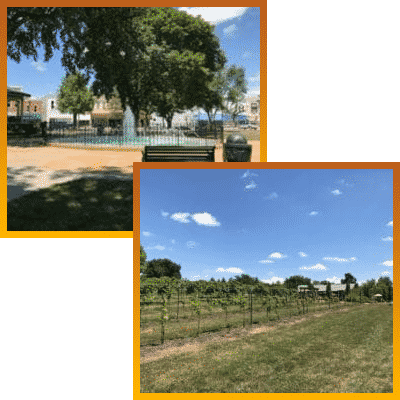 The town continued to grow throughout the next few decades, and townspeople built a school, jail, and bank. Paola was the first town west of the Mississippi River to utilize natural gas to light the town. Paola has stayed relatively small throughout its changes, with only 5,600 residents on its 5.2 square miles.
The town is proud of its heritage and honors it to this day. The town square that Baptiste Peoria gave to Paola Town as a peace treaty is still used as the center of downtown and now features a statue of Baptiste Peoria and his wife. Townspeople gather here for the annual Roots Festival, farmer's market, and music during the summer months. 
Your Paola, Kansas Fireplace Repair Professionals
Full Service Chimney sweeps have repaired and replaced tens of thousands of fireplaces and chimneys in the Paola, KS area. We can help you too!