Let's review 4 Common myths about buying gas fireplace products.
Myth 1: "They Don't Look Real"
How pleasantly surprised our customers are when we share with them the benefits of a gas log fireplace and gas inserts.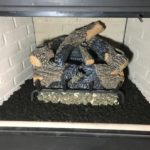 For example, modern gas log manufacturers style gas log sets using real wood as a mold. This ensures the logs visually have a organic wood appearance. The flames dance naturally against the logs.
Modern gas inserts now have even more options. With a purchased set of gas logs you can choose other accessories beyond wood. Large and small stones are increasing in popularity, giving the feel of a mythical flame in a fantasy tale.
Glass media in assorted colors, as well, not only are beautiful, but allow the option of tying in other colors of the room, to the hearth.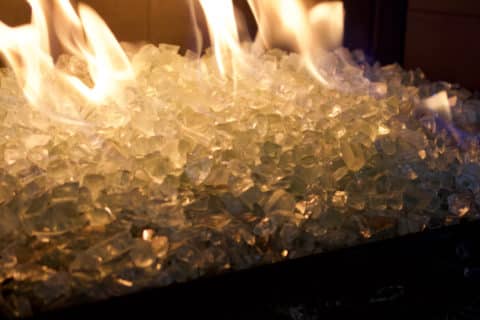 Finally with custom firebox panels and LED lighting, the fireplace will become the focus design feature of the room.
Myth 2: "They Do Not Add Heat"
The efficiency of gas hearth products has improved in recent years. Due mostly to manufacturers taking the lessons learned from the heating and cooling industry and applying them to gas inserts and fireplaces. Compared to open fireplaces, direct vent inserts and fireplaces produce enough warmth to keep a large portion of the home warm, even during a power failure. Customers who have had issues with cold air coming down the chimney making a room unloveable in the winter, now flock to the fireplace with the coziness of a warm hearth. Many families are re-discovering their fireplaces after having shunned them, due to using them with wood (that actually made the home colder). With direct vent technology, the gas fireplace uses outdoor air for combustion. This solves the problem of "all the heat goes up the chimney".
Myth 3: "They Cost Too Much to Operate"
Older gas logs in open fireplaces did indeed cost more to operate than most consumers thought acceptable. This open hearth design found in the Kansas City metro used household air for both primary and secondary combustion air. That means the air in the furnace working hard to heat was going up the chimney. The energy loss of heated air going out of the house and the gas consumed of the fireplace meant every hour of use was several dollars of energy cost. These type of gas logs are excellent accessories for the wood burning fireplace that is only occasionally used and the production of household heat isn't a needed feature. Now, there are excellent options to the vented gas logs of yesteryear.
Ventless gas logs
have become a popular option for customers who understand the benefits and the dangers. Most consumers find the odors, moisture and concerns of venting a gas appliance into the same room that they live in a deal breaker. Thanks to
direct vent fireplaces and direct vent gas inserts
, having a beautiful fireplace that is efficient and safe is now a reality. Direct vents put as much as 80% of their energy into the home, supplementing the homes heating system and saving you money.
Myth 4: "Don't Gas Fireplaces Need Electricity?"
Many beautiful gas hearth appliances and accessories available today are not dependent on connecting to homes electrical system. Of course, if features like auxiliary LED lighting or blowers to circulate the heated air faster are wanted, then plans need to include routing electricity to the firebox or toleration of a cord across the hearth. Although if a fan and lights are not necessary to you, then there are many options both in gas logs and the efficient direct vent fireplaces and inserts.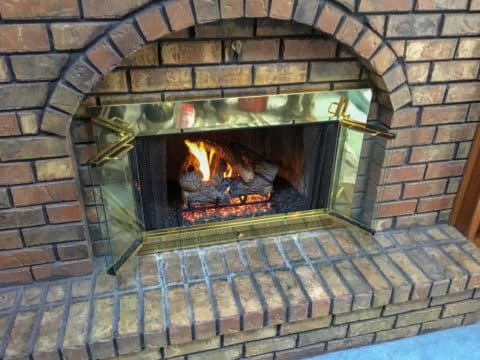 Why go through another Kansas City winter not enjoying your fireplace?
Have you stopped using your fireplace because getting a wood fire going is too time consuming? Many of our customers have, but with the realistic gas fireplace options available from your friends at Full Service Chimney, the
gas fireplace
experts, you are a visit away from getting a fireplace you and your family can enjoy daily, with the push of a button!
Call 913-642-6171 or contact us today and let's get started with your gas log installation.