Ventless gas logs are a type of gas appliance that exhausts into the living space of a home. Gas fireplaces, heaters, and logs of this technology are commonly referred to as "vent-free" or "non-vented" hearth products.
Consumers want attractive hearth products and no longer have to settle for only wood-burning or traditional vented gas logs. For the past few years, manufacturers of gas hearth products are marketing gas log appliances with a claimed +99% carbon monoxide free emissions.
The promised benefits of ventless gas logs (and heaters, fireplaces or inserts) is improved energy efficiency with minimal cost to install, especially compared to traditional fireplace and chimney systems.
Vent-Free Gas Logs
Ventless Gas Logs release heat (and moisture) into the same room where the vent-free fireplace is installed and recirculate the same air back into the room. 
Vented Gas Logs
Vented Gas Logs burn similar to real wood and need a chimney vent pipe that allows air to escape outside the home rather than back into the room.
Ventless vs. Vented
While the claims of more heat per dollar of fuel and lower installation costs are usually true, many industry experts raise concerns about gas appliances that vent into an indoor living space.
In many countries, the use of a fireplace without a vent is prohibited. One reason being the increased risk of carbon monoxide poisoning. Even some US cities and states have banned ventless units.
What Makes Non-Vented Products "Vent-Free"?
1. The ventless logs, fireplaces, and heaters have no chimney or vent pipe of any kind.
Non-vented appliances deposit their exhaust byproducts into the same air space they draw the air needed for combustion. This produces a couple of potential problems:
The gas exhaust is not fit for people to breath
Gas products need breathable air to operate properly
Given enough time, a ventless gas appliance begins to burn its own exhaust
If a home's space is large enough (formulas available in codebooks) and the duration of burning is short enough, most consumers report only minimal issues. However, most homeowners are unaware of how much cubic feet of interior space is needed and how long is too long to burn. In this case, what you don't know actually could hurt you, or worse.
2. Claims of reduced carbon monoxide emissions are true… in the beginning.
As all gas appliances age and are hit with the passage of time and continued use, changes occur that will cause issues. As stated earlier, non-vented/ventless products use the air in the home for combustion. Typical household air isn't that clean. Dust, pet dander, hair, and fumes from home cleaning supplies all negatively affect a precision machine like ventless gas logs.
"It's similar to putting low-quality gasoline into your car. The bad fuel will make the car run poorly, and the car will continue to run poorly even after it gets better quality gas." – FSC Owner, Bob Berry
3. Carbon Monoxide is only ONE of the chemicals to worry about, but it is the worst. The process of combining natural gas (or propane) and household air in the act of combustion is complex. For starters, the companies that distribute natural gas to homes assume it's exhaust will be vented. The assumption is that other chemicals go along for the ride, will be vented to the outdoors. The problem is that for non-vented appliances, this is not the case.
Even if the natural gas is 100% pure, it will produce the following when burned:
Water vapor (and not just a little)
Carbon dioxide
Carbon monoxide
Nitrogen dioxide
Formaldehyde
Is it any wonder most purchasers,
at the very least,
complain about the odor of ventless appliances when used? The more severe criticisms of ventless gas are people feeling sick or discovering mold growth from the added humidity in the room.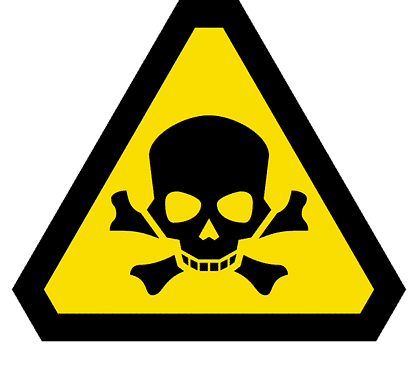 Ventless logs pose a risk of carbon monoxide exposure
Difference Between Vented and Ventless
Vented Gas Logs and Inserts vent similar to real wood-burning fireplaces. Vented Gas Fireplaces need a vent/chimney that allows exhaust to escape. Essentially pushing any airborne chemicals outside of the home, rather than back into the home… Into the air, we breathe, as ventless appliances do.
Given all these issues, why are we even discussing ventless/non-vented fireplaces? Take a look at the Pros and Cons of Ventless Gas Fireplaces.
Some "Benefits" of Non-Vented Appliances are the simple appeal of ventless appliances:
They produce a lot of heat (since all the exhaust comes inside)
They do not require the upfront cost of a vent or chimney system (the home is the chimney)
Are Ventless Gas Logs Safe?
The answers can be more complex than most people care to read about, so in our next post, we provide a short list of pros and cons for installing a ventless gas system into your home. Read the information below carefully because that is a loaded question and the internet is overflowing with misinformation.
Ventless Fireplace Installation & Maintenance
Ventless gas logs and fireplaces must burn clean, and completely. These are engineered mechanical systems that are sensitive to poor maintenance and contaminants. If a system is not installed correctly (to the strict instruction of the manufacturers manual) and the national or local code specifications, fire and/or asphyxiation risks are present.

For example, if ventless gas logs are installed in a bedroom, there are strict requirements to avoid carbon monoxide poisoning to sleeping occupants. Since these non-vented gas appliances not only consume oxygen from the room in which they're placed, they omit exhaust to the same space. Serious consideration of the available space and location for a gas fireplace installation is a necessary requirement.
Because ventless gas products are carefully engineered to have minimal soot and fumes, keeping the burner assembly and combustion chamber clean is a frequent part of ongoing gas fireplace maintenance.
For example, homes with pets have indoor air contaminants that can affect the safety of non-vented gas hearth systems. Should the air shutters or burner ports become clogged or soiled with hair or other contaminants, the ability of the gas burner to burn clean becomes compromised.
In short, the controversy of installing non-vented gas appliances is not without reason. Consumers should consider all the facts, pros and cons, before choosing a ventless gas fireplace.