Chimney Causing a Home Fire
The idea of renovating a home can be exciting! Being able to put your own spin into the footprint and aesthetics of a house so that it can truly be called home. Of course, that gives you the perfect opportunity to decide what you should do with that fireplace! You want to make your home beautiful, so why would you want to exclude the piece that is supposed to help centralize the whole house… the fireplace.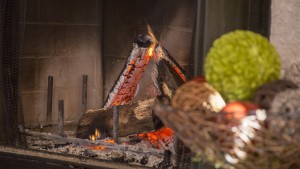 Risk of Chimney Causing a Home Fire
As a chimney company, we know how often this happens. How fast homeowners can become overwhelmed with all of the details and options. There are so many different types of fireplaces and countless companies that say they can do the work.
How do you know what to choose?
How do you decide who to hire for the work?
A good answer to both questions is to consult with a CSIA (Chimney Safety Institute of America) Certified Chimney Sweep. These certified technicians are kept up to date on all of the code changes and follow the most recent code NFPA 211. By understanding these codes and being CSIA Certified, the technician will be able to determine if there is a potential risk of your chimney causing a home fire.
Local House Fires
Within the past month, there was a fire in a home located in
Kansas City, Missouri
that could have been prevented entirely if the fireplace had been built properly and met safety code.
Investigators later discovered that the fire occurred because there were missing mortar joints between the flue tiles of the chimney. This created gaps which ultimately led to the surrounding combustibles such as wood studs and insulation to be heated so much it caught flame. This mistake resulted in their chimney causing a home fire which resulted in nearly $150,000 in damage.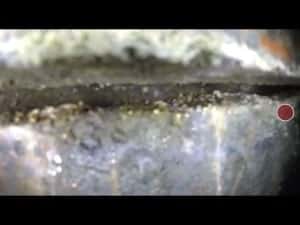 The image shows missing mortar joints in a masonry fireplace. Which can pose a risk to a chimney causing a home fire.
Another home in
Shawnee, Kansas
experienced a similar tragedy. They had a different type of fireplace installed into the home with a metal type flue. However, the contractor did not allow enough space or clearance to combustibles between the flue and the wooden frame of the chimney. The framing got too hot causing a fire, that was luckily put out a shortly after. Even though the fire lasted only a few minutes, it caused smoke damage as well as finishing and framing damage which resulted in over $20,000 of repair costs.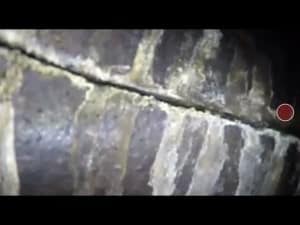 Image of missing mortar joints in a masonry fireplace, this can pose a hazard to the chimney causing a home fire.