Chimney Service in Lee's Summit, MO
If you're looking for the best Chimney Sweep Services in Lee's Summit, MO then look no further.  You've found the right team to help with all your fireplace and chimney needs!
Whether it's an inspection, cleaning, or chimney repair, a Certified Technician will be on every job site, backed by a group of dedicated support staff ready to help you with everything chimney and fireplace! 
We provide Complete Fireplace and Chimney Services to Lee's Summit, Missouri:
Since 1987 Full Service Chimney™ has provided your local community with a large variety of services for all your chimney and fireplace needs.
Including Inspections, Cleanings, and Repairs such as:
We offer a variety of repair and installation services to Lee's Summit and the surrounding area.  Our Certified Chimney Repair Technicians exceed the industry standard to provide our customers with the best experience and highest quality service.
The Fireplaces & Chimneys of Lee's Summit, Missouri
Attractive Area for Growth
The community of Lee's Summit, Missouri, is a modern city offering families all the amenities of a much bigger city and a short drive to anywhere in the metro. With the explosive growth in the thirty years between the 1970s through 2000, it is a city with a high standard of living but affordable homes. The growth in Lee's Summit is similar to that of south Overland Park and parts of Olathe, and with that growth came similar homes and fireplaces. 
Homes in the Kansas City area were spacious and had many features that attracted people to call Lee's Summit their home. These homes and chimneys were frequently built of reclaimed brick (meaning bricks that were part of another structure and salvaged to have their beauty used once more).
Reclaimed bricks were not only utilized on the exterior of homes but adorn the interior fireplaces as well.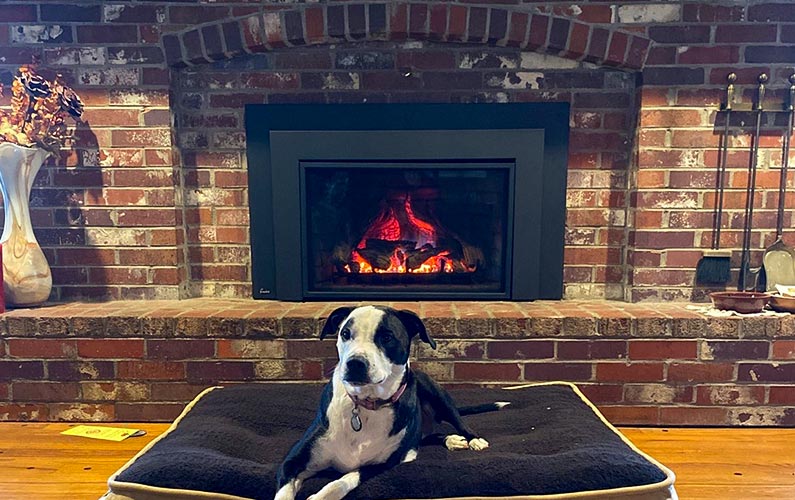 Old Brick Masonry Could be Double the Age of Your Home
Since the homes of Lee's Summit are approaching 50 years of use and many of them were built with bricks 50 or more years older than the home, the chimneys and fireplaces have characteristics and special needs common to this type of hearth and chimney.
Used bricks lack the hard finish (glazed) common to modern masonry products and are more susceptible to the dampness and freezing temperatures Lee's Summit is exposed to.
Care should be taken to ensure all forms of moisture from the elements, and the appliance exhaust are isolated from the chimney.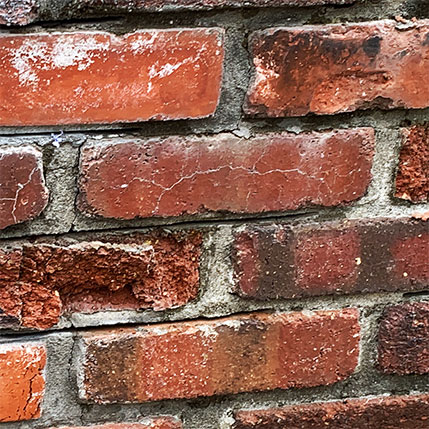 Old Brick Masonry in Lee's Summit
Common Repairs Needed in Local Hearth Systems
Full Service Chimney is familiar with the precautions these unique masonry structures need. A common service for older, used brick chimneys is moisture protection treatment that will still allow the chimney to breathe but allow rain to drain away without soaking into the mortar and masonry. Gas appliances commonly found in gas fireplaces, gas central furnaces, and gas water heaters will damage a chimney in just a few decades if their exhaust is not contained in a stainless steel lined flue.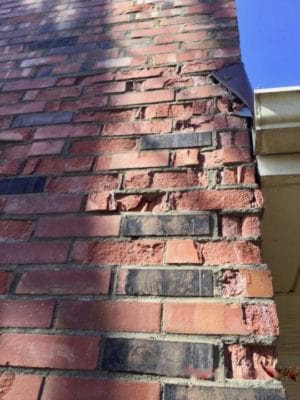 Lee's Summit MO Chimney Sweep Repairs Reclaimed Brick Chimneys
Modern Fireplaces are Changing
Many of Lee's Summit fireplaces were prepared for open wood burning, and stacks of firewood were a common sight in backyards. However, with the hectic lifestyles common today, the interest in "other than wood" fires for the hearth picks up popularity. Gas and electric inserts are installed more every year because they offer on and off use and little mess to contend with after the warm evening. Full Service Chimney™ has installed many of these fireplaces and is considered a local expert when giving homeowners options to help make a fireplace the hearth of your dreams.  
Let Us Be Your Clean Sweep
If you have a fireplace you love and want to ensure its longevity, or you need to update your hearth with a change of style or fuel, call the trusted company in Kansas City, Full Service Chimney. We will send out a Certified Technician to determine your vision and evaluate your system's condition. Call today as winter always comes soon and lasts too long to be without a cozy hearth to share with family and friends.
Full Service Chimney™ inspects, cleans, and repairs Lee's Summit chimney's daily… as we've done for over 35 Years!
The Right Team to Help with all your Fireplace and Chimney Needs!
Call now and speak with one of our CSIA Certified Chimney Sweeps.
Call us at 913-642-6171 
A Quick History of Lee's Summit, MO
What started as a tiny township on 11 blocks of land southeast of Kansas City in the 1850s is now the city of Lee's Summit. Originally named "Town of Strother," it was established on the 833 acres that William Howard and his wife Maria Strother bought and lived on. They platted the land to work with the Missouri Pacific Railroad that was surveying the land in 1865.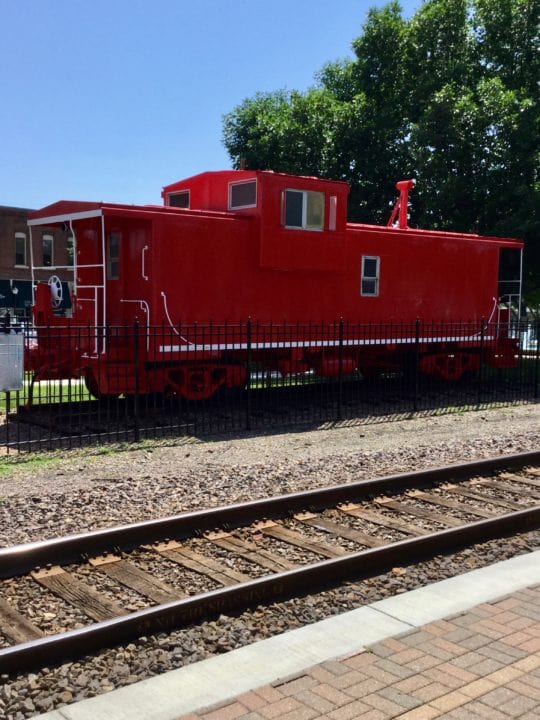 The name changed in 1868 to "Lee's Summit" because it sat at the highest point on the railroad between Kansas City and St. Louis. The tale of how it became "Lee's," however, is two-fold. One legend tells that because many southern emigrants and sympathizers were living in the area, Lee is in honor of Confederate General Robert E. Lee. The second legend credits the namesake to a well-liked early settler who died near the site named Dr. Pleasant John Graves Lea. "Lea" was adapted to "Lee" when sign makers misspelled it, confusing visitors.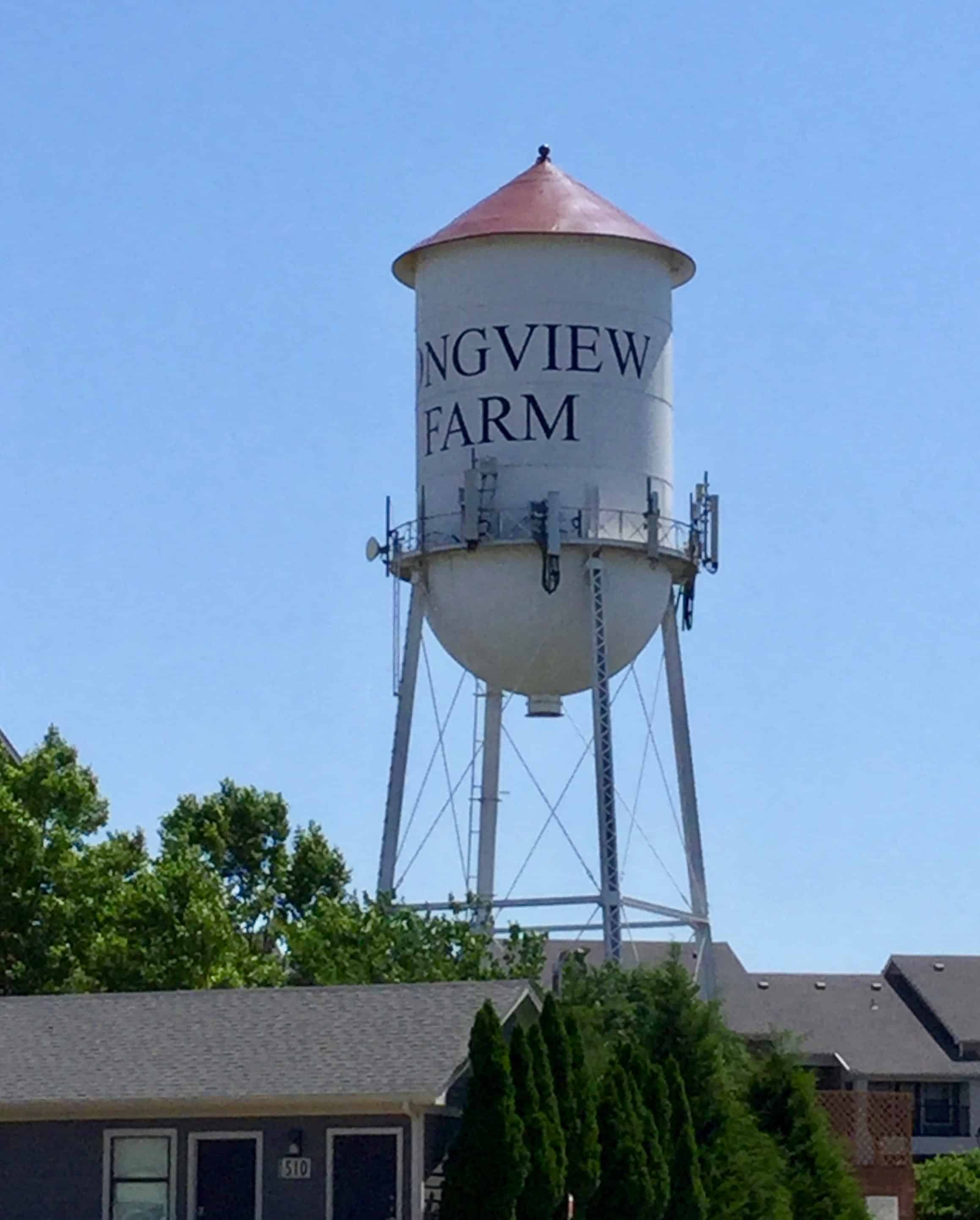 Longview Farm in Lee's Summit
The town grew and even included the famous outlaw brothers from the Younger family. In 1912, the Long family bought 1,700 acres close by the tiny town for some development. Their land and original buildings called the Longview Estate, now make up the city historical sites and Longview Lake, Longview Elementary, and Longview Community College.
As with many of the Kansas City metropolitan cities, Lee's Summit saw significant growth in the 1960s and '70s. The city has annexed inland and grown to 65 square miles and 91,000 residents. While Kansas City is nearby and accessible, residents find that Lee's Summit education opportunities, commerce, residential options, and government provide everything its citizens may need. 
Your Lee's Summit, Missouri Fireplace Repair Professionals
Full Service Chimney sweeps have repaired and replaced tens of thousands of fireplaces and chimneys in the Lee's Summit, MO area. We can help you too!