Chimney Sweep in Westwood, KS
If you're looking for the best Chimney Sweep in Westwood, KS then look no further, you've found the right team to help with all your fireplace and chimney needs!
We provide Complete Fireplace and Chimney Service to Westwood, KS:
Have a Question?  Call now and speak with one of our CSIA Certified Chimney Sweeps.
Call us at 913-642-6171 or
Whether it's an inspection, cleaning, or repair, a Certified Technician will be on every job site. Backed by a team of support staff ready to help you with everything chimney and fireplace! 
The Fireplaces & Chimneys of Westwood, Kansas
BY. ROBERT BERRY, OWNER OF FULL SERVICE CHIMNEY
Flue Vents Going on Half a Century of Use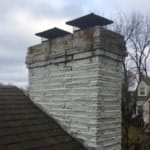 Masonry Chimney in Westwood
The homes of Westwood and the chimneys that serve them are over fifty years old. The character of these older structures is second to none. However, just like the homes, the hearths and flues have unique needs. With many of the homes, the availability of modern
flue liners
was hit and miss. The parging of smoke chambers and the sizing of flues are common issues we see with local chimneys.
The homes were frequently built by non-commercial builders, so consequently, chimneys and fireplaces are one of a kind. Sometimes the flues are too small for the fireplace and too large for the
utility flues
. These issues found by Full Service Chimney are easily repaired. We have been servicing the homes here for thirty years. By staying abreast of the current technologies in the field of hearths and flues, we offer homeowners options to keep their home safe and their hearth enjoyable.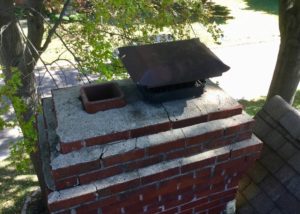 Damaged Crown before repairs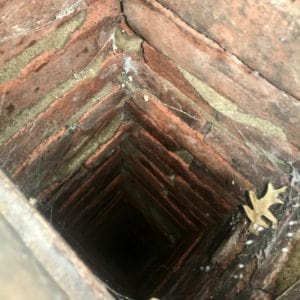 Unlined Flue before liner install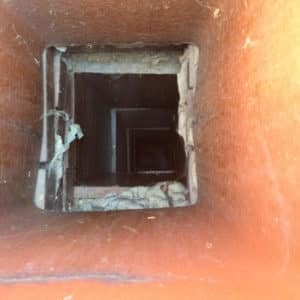 Damaged Flue Liner before repairs
FSC is Right at Home in the Local Area
Homeowners that have us out for an annual chimney sweep and inspection makes chimney upkeep far less expensive and easily handled. If it has been a while since you have had us out, contact one of our certified technicians today. We will take the time to discover what is going on with your system and listen to your plans for the hearth and fireplace. We would love to help you keep your hearth fires burning for years to come.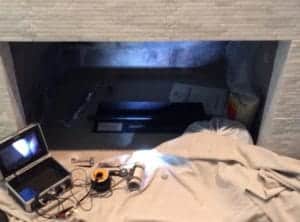 Woodburning to Gas Fireplace Conversion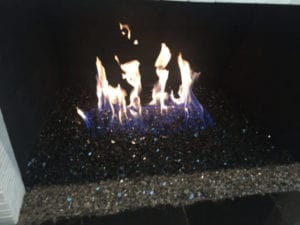 Our Local Satisfied Customers in Westwood: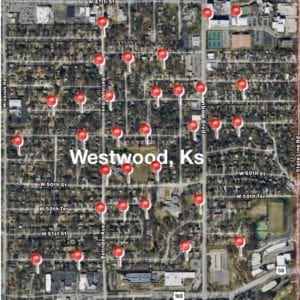 Map shows an actual count of chimneys serviced in Westwood, KS
Be Our NEXT Satisfied Customer …
A Quick History of Westwood, KS
Westwood may not be well known to the rest of Johnson County's inhabitants, but chances are that they have driven through it on Rainbow Boulevard and just didn't realize it. The town, incorporated in 1949, covers one half square mile in the area tucked into the northeast corner of the county between Roeland Park, KCK, and KCMO. It also borders Westwood Hills, which voted not to merge in 1973. Although the city is small in comparison to its neighboring cities, it still offers its 1,700 residents retail and corporate options, an elementary school, a park, a community center, and city police. The city is proud of the pleasant and accessible community it has to offer residents and visitors.
Full Service Chimney inspects, cleans, and repairs Westwood chimney's daily… as we've done for over 30 years!