Ah, winter. The perfect time of the year for fuzzy jackets, hot cups of chocolate, beautiful drifts of snow, and a nice, warm fireplace. Oh, right. The fireplace. The one you forgot to have cleaned.
Fall is already here, and winter is just around the corner. If you're just now thinking about hiring a chimney sweep to take care of your fireplace, we're sorry to break the news but you're already way behind. And a dirty fireplace is not something that you'll want to concern yourself with, in the wintertime, especially when that's the time you'll want to be using your fireplace! 
In fact, when it comes to cleaning out the chimney, the best times are in the spring and summer. Doing the chore early in the year is beneficial in more ways than you might think. How so, you ask?
Keep reading this article to find out more!
The Early "Bird" Catches the Worm
…Or something like that.
As with most things in life, the earlier you handle a situation, the better. Chimney cleaning services are no different.
When you wait until the fall or the winter to have your chimney cleaned, you are essentially holding off until the last minute to take care of things, and that's never the best way to go.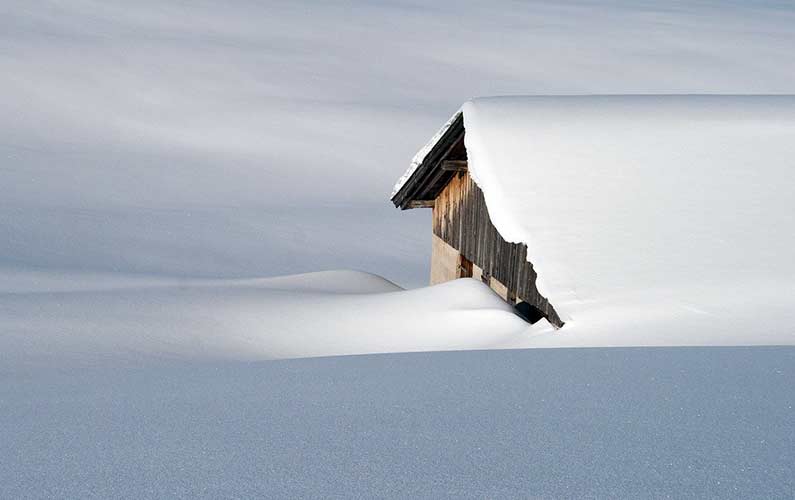 When you take care of matters early on, you know that your chimney will be ready to go by the time you place some logs in the fireplace. You won't even need to be worried about whether you'll be able to have a sweeper come by before it's time to light a fire, and you'll save money by being ahead of the game. This leads us to our next point…
It Helps You Avoid the Late Traffic
When it comes to playing the waiting game, you are far from alone. Many people with fireplaces wait until the last minute to call up a chimney sweep and have their fireplace cleaned, which leads to nothing short of a catastrophe for everyone involved.
It's not known why exactly people like to wait until the cold seasons to actually start the clean-up job, but it's not something that should continue to be a habit. When everyone places a servicing order in the fall or winter, it creates a sort of backup issue. Think of a long waiting list of people who want their chimneys swept. Doesn't sound like something you'd want to deal with, does it?


It also doesn't help that the turnaround time for cleaning all of these chimneys is tremendously short.
By cleaning in the fall and winter months, it is essentially a race against time to get the fireplace in the best condition possible before the cold front comes through – if it hasn't already.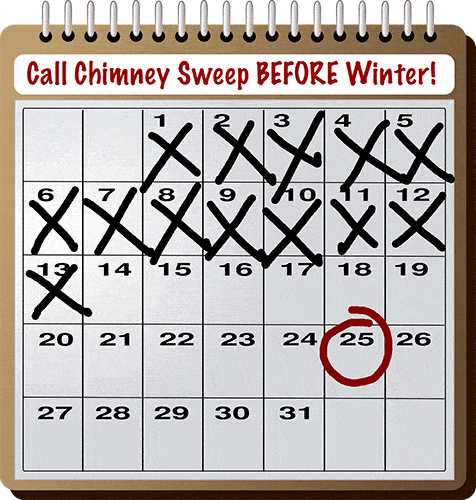 If you wait until late to do the job, look forward to having a hard time getting a specialist to come to your place in a timely manner; they'll be too occupied cleaning out everyone else's first. 
Not to mention if you're even able to find someone to clean the chimney, it's likely the only providers left during the busy season will not be certified professionals. First, consider that your fireplace and chimney system is responsible for venting smoke and gases from fire and taking them outside the home. Now, ask yourself how important is it to you, to have a trained technician inspect and clean your chimney.
The same goes for if repairs are needed on your chimney. By bringing in the pros early on, you take care of the problem faster because there are few other customers on the waiting list. In many cases, you can even get the repairs done immediately after the cleaning job is finished. This helps to save you time and a LOT of money.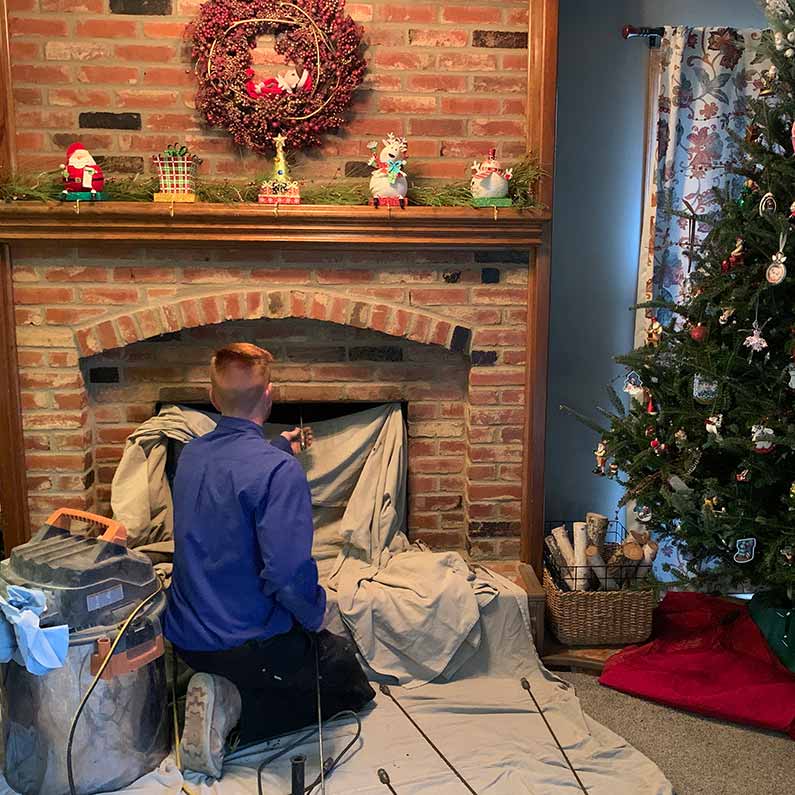 Do you know another good thing about having the chimney swept early on? You also save big on price (we really can't stress this one enough). As we've said earlier, by waiting until late to clean out the chimney, you add to the long list of other late customers who still firmly believe their fireplace should be cleaned out on time. And guess what? Not only are you waiting in line, but you'll also be charged a lot more because of it.
Think about it. You're basically making the chimney sweeping services work like they're on expedited shipping. And just like expedited shipping, you're going to pay more in order to get what you need on time. With that said, by playing it smart and simply getting the chimney sweepers to come to your house earlier in the year, you're proving yourself to be way ahead of the curve.
Think of it as getting the Super Saver shipping: you've ordered well in advance, so you get the product you need for a lot less than everyone else who decided to order the day before. When you crunch the numbers, it makes little sense to pay a lot more for the same service.
It's Safer for the Workers
Have you ever tried working outside in the hard cold? Most people aren't willing or crazy enough to do that. The rest don't have a choice. Working in the cold months is not something that people really want to experience.
Not only is it freezing, but it's also extremely easy for one to have an accident. In fact, outside workers are much more likely to have an accident in the fall or winter than in the spring or summer.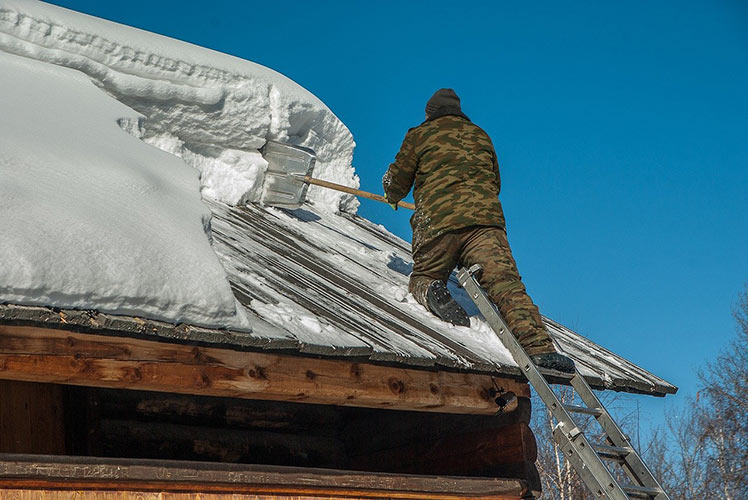 There are a number of things that could happen: tools are harder to use and can become faulty, the walking and moving conditions around the house are more dangerous (especially if there is ice or some snow already in the work zone), and etc. Even though it's possible, you have to be super careful when you work just to get the job done.
In the early parts of the year, none of this applies. The work conditions are at their best, meaning the technicians will be able to spend less time worrying about slipping on a slab of ice and more time doing their job. Who knows, they might even shoot you a discount by you being so considerate and calling them up well ahead of time.
In short, you get all of these benefits just by being ahead of the game and calling the crew up early. Make sure that you do the right thing and plan ahead for your next chimney cleaning service!
Pro Tip:
Many of our repeat customers take advantage of our Annual Service Program.
If you'd like to get ahead on your home maintenance, we allow scheduling for the Spring & Summer months a year in advance! 
Ask your Sweep on the day of your appointment to book for next year's cleaning.
The Best Sweepers in Kansas City
Full Service Chimney is proud to be the original chimney sweeping service of Kansas City. We've earned years of experience under our belts, and we know exactly what it takes to do the job right. 
Ask about help with general chimney services, fireplace repair and inspections, remodeling, gas utility flue services, and so much more.
Get answers to your questions about our services or to set up an appointment. We can't wait to serve you!