The housing market continues to go haywire, and as owners are still trying to get the most out of their properties: they're starting to get creative. Although garage doors have long ranked supreme as the largest return on investment you could get for an update: fireplaces are sweeping in as a strong contender.
This is everything you need to know about how a fireplace can improve a home's value and why you should purchase one for your property soon!
The Bottom Line Before Anything
The simple math is: adding a fireplace to your property can add six to twelve percent of your property's value, with over 70% of realtors agreeing that buyers are more interested in a home that can offer a gorgeous fireplace. The average national fireplace can cost between $800 to $3,500 to install, so as long as your home is at least $100,000: you're coming out ahead automatically.
This is one of the few home updates, like adding synthetic stucco instead of real stucco to the exterior that automatically adds value and allows you to come out ahead when you sell. Although some money has to go into maintaining fireplaces, it's worth it for the aesthetic and financial addition to your property.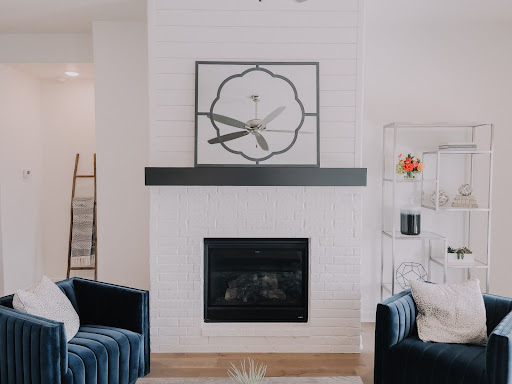 Compared to Other Energy-Efficient Updates
Other energy updates can offer increases in property value, but do they stand up against adding a fireplace? Storm windows cost an average of $150 per window in 2022, which means that you could be pouring a lot of money into your home if it's really filled out with windows.
Storm windows have an 85% return on investment, which is fantastic, but it's still not as large a boost as adding a fantastic fireplace can be.
More Value When Blended Into Home's Aesthetics
Buyers are far pickier these days about the type of property they buy and its aesthetics. Although you could have had a mismatching fireplace twenty years ago, that can kill the deal in the modern home.
If you have a white shiplap wall, you should consider a fireplace that can play nicely with that aesthetic. If this is for your home that you'll continue living in, you can get more creative than that, but if you're trying to sell, it's vital that you try to make it as appealing as possible.
Is it Better Than a Kitchen Makeover?
Although a kitchen remodel can make a property far more attractive to buyers, allowing you to sell it faster and for more money: it's not as lucrative as updating your property with a fireplace. A kitchen remodel only gives you a return on investment over fifty to sixty percent of your original budget.
Although this can sound good: you're losing money. This takes away from the dough you could be setting aside for other updates.
Adding a fireplace is a far better addition to your property, although you should still do minor kitchen updates to ensure you can pull buyers into the property.
Adding Safety Features, Many Forget
Safety features are an important part of any home, and although the average person should have devices like a carbon monoxide detector: many don't purchase these unless they have a fireplace. This additional security will let your family rest easily, knowing that you're safe from breathing in these deadly gasses and will be warned the moment anything goes wrong.
Compared to Simply Updating the HVAC System
If you're getting a fireplace to help your HVAC system to some degree, you may consider just updating your heater instead of investing in a fireplace: but is this really the smarter investment? If you're struggling between the two and want to make the right choice: there's a clear winner. Although installing an HVAC system can increase your home's value by 5-10%: it's outdone by a fireplace's 6-12% increase.
If you have the budget for it, you can absolutely do both updates, but it's clear that if you have to pick between the two: fireplaces win.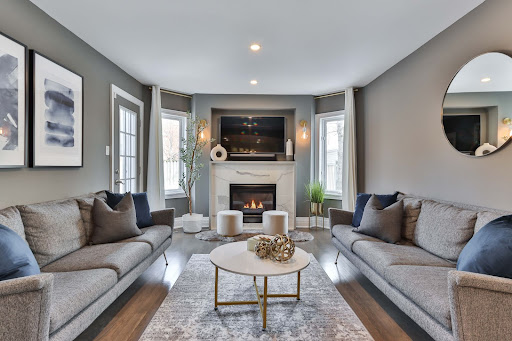 The Curb Appeal and Seller Photos
The photos you list with your home can make a huge difference between whether someone is willing to buy your property or not. If a room feels large, empty, and without purpose, buyers might not feel inspired by it. On the other hand, fireplaces automatically bring out a warm and soothing vibe in any room. People can picture the fall and winter sitting around the fireplace with family or even making it a part of their winter holiday celebrations.
Fireplaces give buyers something to rest their eyes on and something they can decorate however they want: it's more than worth it.
A Fireplace Can be an Awesome Addition to Any Property
Whether you're adding it for aesthetic purposes, or you're eager to have a cozy-by-the-fireplace moment the second it gets cold enough: this is an iconic part of whatever room it's in. Consider adding a fireplace to your property soon!
Brian Jeffries is the content director for the Innovative Building Materials blog and a content writer for the building materials industry. He is focused on helping fellow homeowners, contractors, and architects discover materials and methods of construction that save money, improve energy efficiency, and increase property value.
Check out more great blog posts…