Fireplaces are one of the oldest pieces of home decor that we have, and they continue to make spaces feel comforting and welcoming. Unfortunately, many don't know how to best display them, what style would work for their home, or even how to maintain them. 
 If you're eager to update your home and make it feel like a dream come true, these are the top fireplace makeover tips to follow!
Fireplaces quickly become the main point of interest in any room they're in. Not only is this because of the flicker of the flame but also because it brings out nostalgia and comfort in almost anyone who's grown up with one.
 These can heat a room without having to crank up your HVAC system and offer the chance to entertain and charm guests with one of the most comforting home furnishings possible. 
Installing a fireplace offers a great return on investment, which means that's more money you can expect when you finally sell your property!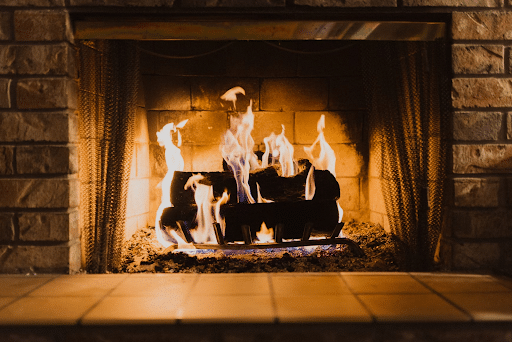 There are four main types of fireplaces in the United States, and which you decide on depends on your personal taste and whether your HOA or city ordinance has any rules for them.
Wood-burning fireplaces are popular because of their classic appeal and aesthetic.  They can be extremely fuel efficient, but it's not always fun to have to store a lot of wood on your property. 
Gas fireplaces go in and out of style, based on the current view of gas, but are extremely safe and attractive when well maintained. These offer the visual appeal and warmth of a wood-burning fireplace without all of the wood.  
Electric fireplaces have also been popular in recent years, despite the fact that they don't bring a lot of heat into whatever rooms they're in. These are awesome for entertaining and if you don't want the warmth of a fire or the risk of gas.
Bioethanol has been another top contender in recent years. These have been seen mostly in outdoor entertainment spaces but are growing in interior popularity as well.  These don't heat as much as wood or gas, but they still offer that classic fire beauty!
Discover Common Gas Fireplace Myths
Check out this post to learn about commonly held beliefs about gas fireplaces that aren't always true.
How to Style a Fireplace for Any Room
If you're ready to make any room with a fireplace shine, it's time to use it as the focal point. Put in the time to move furniture to show off this area of your home, and use lighting to shine on the fireplace itself.
Using softer materials and more plush furniture around the fireplace will soften its appearance while adding to the cozy factor. If you decide to paint, make sure to take it off and block your fireplace or have paint remover on hand because a lot of stone or brick fireplaces struggle to let paint go once it's been hit with a bit.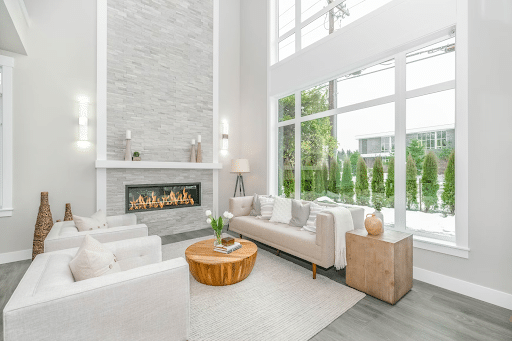 For the same reason you'd research drywall corner bead types before buying a specific brand, it's vital that you stop and examine your fireplace and the amount of work that goes into them. 
A wood-burning fireplace could be a risk to the lives of the people who live there, depending on how often the chimney is cleaned and if the floor is open. Gas has been in the news a lot recently because of its hazards as well. 
It's vital that you keep any furniture, rugs, or pet bedding at least five feet away from the fireplace to avoid any sparks setting anything on fire. Homeowners should also purchase a fire screen that will help block any errant flames. 
How Often Are They Maintained?
The average fireplace should be inspected once a year and cleaned and maintained a couple of times a year. This will keep it running smoothly and let you rest assured that your home is safe and you don't have to worry about leaks or issues with the fuel source. 
Many fireplace installation companies offer discounts on these services the longer you're with them, and will complete all the maintenance you need!
Does It Offer a High Return on Investment?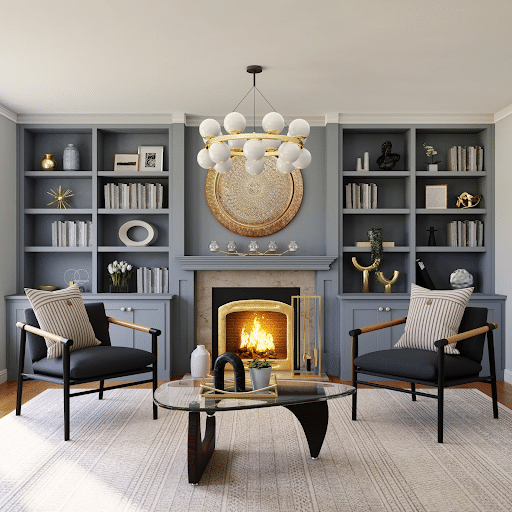 Yes! Just adding a fireplace to your home often only costs a few thousand dollars but can offer a boost of up to $6,000 (or more) to your home's value! This numbers depend on a variety of factors and is unique to each home. The most important factor is safety but it also adds an aesthetic appeal, which many buyers are eager to see in any property they're checking out. Major selling point!
 If you already have a fireplace and need to upgrade, a minor update similar to adding modern crown molding to cabinets can be enough to boost the beauty of this area of your home.
Fireplaces Can Make Any Home Feel Like a Cozy Paradise!
Whether you're updating your vacation home to feel as welcoming as possible or you're working on your property to sell it for as much as possible: a fireplace can go a long way. Follow some of these tips, and work with professionals like
Full Service Chimney
, to create the home of your dreams.
Brian Jeffries is a freelance writer that loves sharing his knowledge and expertise on construction projects and materials. He lives in Winter Park, Florida where he enjoys spending time with his wife and working on projects in his spare time. Brian's work as a freelance writer can be found on Building Product Advisor, a construction industry resource site.