The exterior of your home is the first part of your property anyone lays eyes on, so you have to make it shine. Chimneys are a great place to start, giving your house a warm look and inviting people inside out of the cold, but they're often overlooked when coordinating a home's exterior.
These are the best ways to tie in this part of your home and make your whole property shine!
The best way to start coordinating the rest of your home's exterior is to know what color or tone your chimney is. Warmer colors tend to play well together, while cool tones like to stay together as well.
These tones are separated by how much red or blue is in them, so it's a good idea to stop and consider this carefully before proceeding. If your chimney is older, hire a trustworthy chimney cleaner to clear off the brick inside and out. This will give you a clearer view of the color and what you'll be color matching to.
You can use the color of your chimney to inspire a cool manufactured stone veneer or a warm paint in your fences, but it's important to know which way your chimney sways if you're not sure if it's warm or cool, feel free to ask a neighbor or friend. Even black can have warm or cool tones!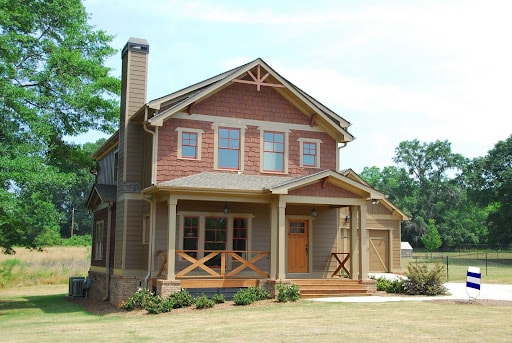 Blend your home and chimney naturally using simple colors! Consider your desired color scheme when painting or adding new siding to your house and chimneys chase.
Pay Attention to the Material
What material is your chimney made of? Although brick is common, some are made out of wood, which can pair incredibly well with a wood-shake roof. Others are made out of stone, which goes well with other awesome design styles.
You can even change the exterior of your chimney by adding a facade to it or replace it entirely if you really hate the way it looks. If you're replacing your chimney from scratch, pick one in a style that inspires you so you can start with your best foot when designing the rest of your home's exterior.
Look At Ways to Show Off the Shape
The shape of a fireplaces chimney can be fun, and is often unique to every home. If it's straight up, you can look into adding a roof cricket that will make the area a little more fun and whimsical (while also helping to prevent leaks)! Otherwise, consider the placement of your fireplace for visual details, like how you line up your siding or where you'd add an extra window to the exterior of your home.
Chimneys are exquisite details that can make any home shine if they're utilized well.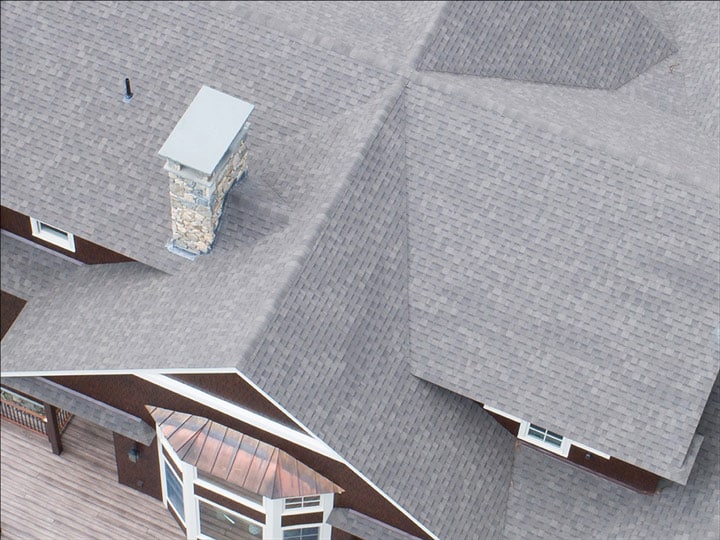 If your chimney has any structural cracks or damage to it, don't stress! Consider speaking to a trustworthy company like Full Service Chimney to repair them and get them back in fighting shape.
Use Plants to Emphasize It
Plants can pull their weight! When setting up your home's exterior, if you have a large amount of brick or stone visible because of your chimney, have large shrubs or plants on either side of it to show off the masonry. This will also make the chimney look larger and may allow your entire home to seem taller or more luxurious.
You can also use plants to show off the warm color of the brick. Look at flowering plants that go well with this hue.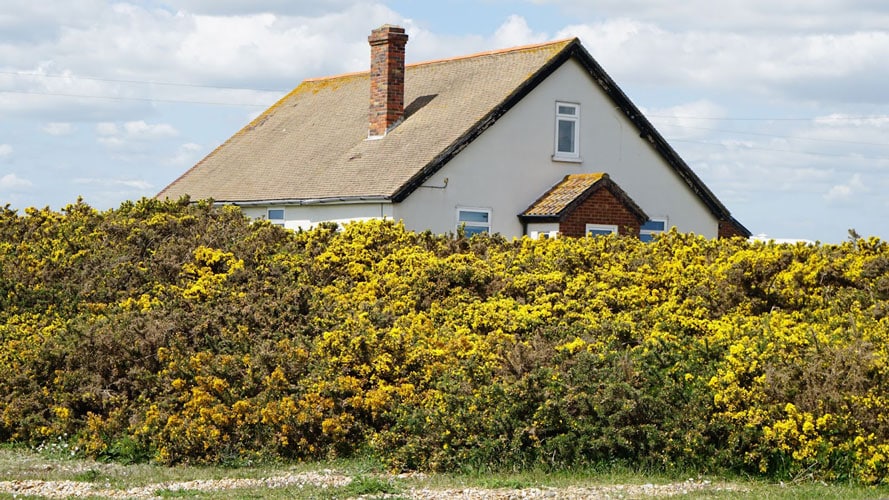 Using plants around your home exterior can help emphasize a chimney
Using Wood Details Throughout
Even if your fireplace surround isn't wood, wooden materials can go really well visually near your hearth. This could mean beautiful faux wood siding to create an almost-cabin look. You can also use wood in shutters, your deck, and dozens of other ways.
Make sure if you're using wood that the stains are all either the same or incredibly similar. This needs to be close in both tones and in value. If you have too many colors that are significantly different from one another, you could be setting yourself up for an ugly home exterior without meaning to.
Since all wood materials are flammable when exposed to heat, please make sure to observe proper clearance to combustibles when placing anything wooden near your hearth. Which is something your Chimney Inspector can assist you with during your next service appointment.
Not sure if your hearth is safe?
Visit the Chimney Safety Institute of America (CSIA) website to find a certified chimney sweep near you to help.
Add a Cozy Porch of the Same Color
If your home has a porch, lean into the style and color! Try to match your chimney color as close as possible for whatever paint color you use on your deck. If you're not sure which color to go for, pick one that's in the same warm-to-cool scale as your chimney.
This color match can take your home a long way in making it look purposeful and polished. If you have any furniture on your porch, allow it to match whatever other colors or tones you're using on the exterior of your home.
Powerwash to Make It Look New
A power washer can cost less than eighty dollars to rent for a full day and will give you the opportunity to deep clean your home without having to put in a ton of work. Take the time to clean your driveway and any walking paths you have while you do this.
Before doing this, consider getting your chimney inspected to ensure it'll be in good condition for the season. Getting your chimney inspected and cleaned before deep cleaning the exterior will set you up for an easier chilly season. You could even consider making your chimney water-repellent by having a coating applied to it.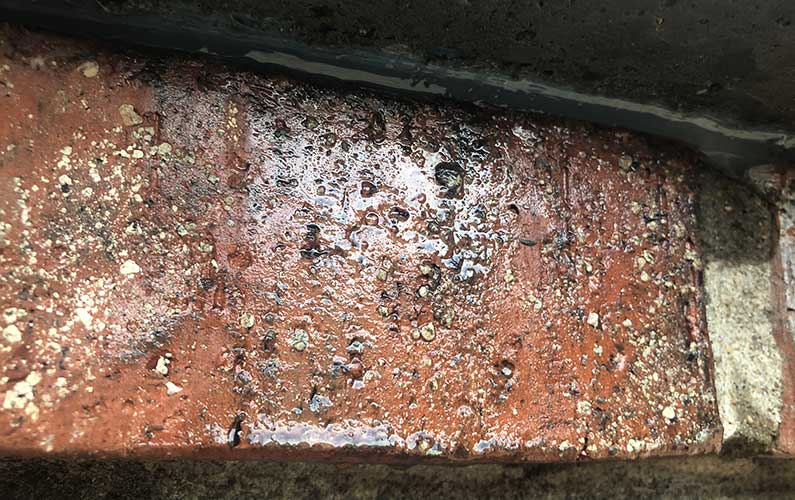 Powerwashing your chimney to remove dirt and treating with a professional water repellant can help maintain good bricks! However, if you have open or cracked mortar joints or spalling bricks, those must be fixed before a moisture protective treatment is applied.
The Exterior of Your Home Should Stun!  Whether you're updating to sell or you're just interested in creating a unique look for your home, focus on your chimney. Not only will this give everyone somewhere to rest their eyes, but it'll also make you feel good and your property feel purposeful.
Thanks for reading! Check out more great content below.
Brian Jeffries is a freelance writer that loves sharing his knowledge and expertise on construction projects and materials. He lives in Winter Park, Florida where he enjoys spending time with his wife and working on projects in his spare time. Brian's work as a freelance writer can be found on Building Product Advisor, a new construction industry resource launching in Fall 2022.
Check out more great blog posts…